Sakura School Simulator APK 1.039.97
Download Sakura School Simulator APK – latest version – Free for Android and experience the coolest school simulation game in existence! Ready to relive your youth?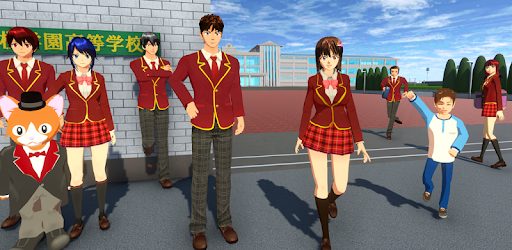 There are a lot of simulation games today that are being played. Most noticeably, The Sims series are probably the most successful. Thanks to that series, other games have started popping up all of a sudden. One of them focuses on life as a high school student in Japan.
Sakura School Simulator APK by Garusoft Development Inc. is a popular simulation game that has generated over 5 million downloads in Google Play Store. This seemingly simple school game has become a phenomenon because of its wacky scenes, incredibly realistic graphics and quirky gameplay. When it comes to high-school, everyone just wants to play it in a game rather than in real life. If you're curious as well, read on!
What is Sakura School Simulator?
Imagine you're back in high school. But instead of the boring scenes, picture only the fun moments. This is what it means to play Sakura School Simulator! This fun and quirky simulation game is for you if you're itching to go back to high school but don't want to just study.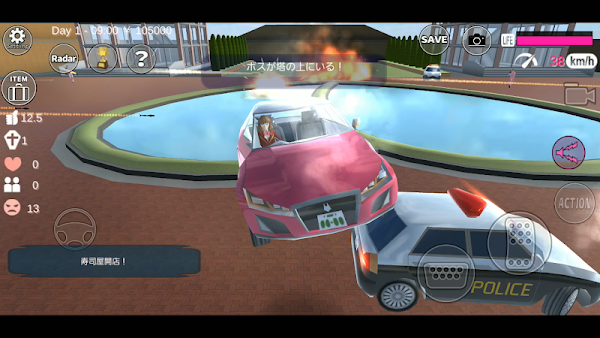 Sakura School Simulator is a popular simulation game of a high school girl that goes through awkward situations. It's up to you how you will handle these situations and turn them into something positive. But you have to remember that every choice you make in this game will have its consequences. If you decide to settle problems in less amicable terms, then you'll reap the punishment later on. But if you settle it in a nice way, then you'll be rewarded as well. Aside from this, the characters live their day to day lives in this game. This means that you also need to eat, bathe and have fun. This means that your character will enter the shower as you please.
And if you're bored with one character, don't worry as the game allows you to control up to 4 different characters. Change characters easily with the help of a button but you can only use 2 characters at the beginning. After watching the ads, you can then unlock the other 2 characters. Then, be prepared as you will face countless battles, enemies and you will be equipped with weapons.
Features of Sakura School Simulator
Sakura School Simulator isn't your simple simulation game about high school. In this game, there are fun, action, romance and all the things you can imagine. Yes, it's different from any other simulation game you've played. But if you're still unconvinced, here are the features:
4 Playable Characters – In the beginning of Sakura School Simulator, you can only play up to 2 characters. This is fine but you'll soon find yourself becoming curious to playing the other 2. But you need to watch ads in order to unlock them. Each of the character has unique traits and behavior. But ultimately, you'll have the freedom to make them act like normal students or delinquents. It's your choice!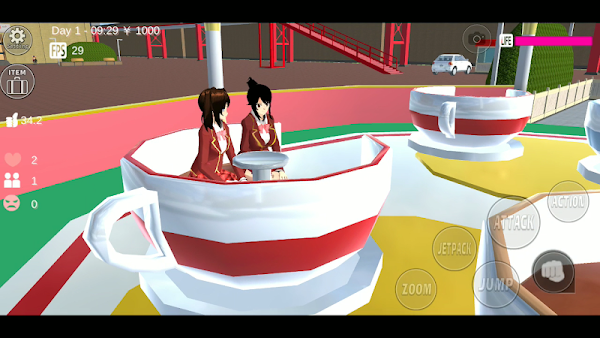 High-Quality Graphics – In terms of graphics, you can't be disappointed by this game. Sakura School Simulator is designed just like a high school anime but in 3D! Almost everything in the school is touchable so you can play with it until you get bored. Then, the characters themselves are designed so realistically that you'll really feel you're in a school. This allows you to have so much fun with the epic settings of a school.
Endless Gameplay – In this game, the concept of death doesn't exist. Even if you hit somebody repeatedly, they'll just be stunned and wake up the next day hating you. But there's only 2 ways to play this game: Be friendly or be a delinquent! It's your choice on what to do. Be reckless or be friendly!
Choices – In this game, you're free to do what you want to do. But just remember that everything you do has a consequence! You can choose to be a ruthless student but you will encounter more enemies this way. But if you are friendly, you can solve things faster.
Customization – Sakura School Simulator allows you to customize poses so you can take silly and funny pictures of your characters. This is what makes this game so much fun aside from the main gameplay.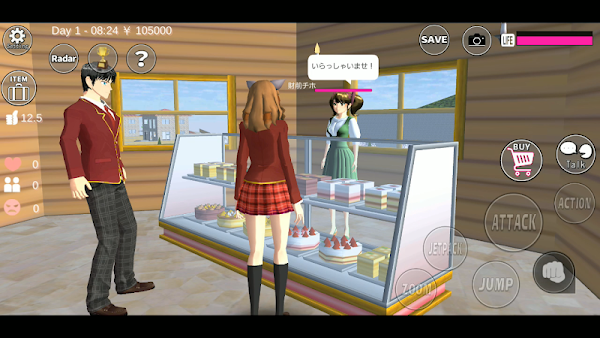 Simple Controls – Since this game is a simulation one, the controls are made easy for everyone. The virtual joystick on the left side of the screen allows you to control the movement of your character Then at the right side, you'll see the buttons for attack, action, zoom, jump, and even jetpack! Aside from these, the settings and other buttons are just at the top for easy access.
Sakura School Simulator APK 2023
Want to play as a high-school student fully in charge of your life? Sakura School Simulator is the game for you! But if you don't want to watch ads, just download the unlock all skins now to instantly unlock all the characters plus other features!