Kendall & Kylie APK 2.8.0
Download Kendall and Kylie APK – latest version – for Android to live out a life of fame and success and experience the life of Kendal and Kylie Jenner.
| | |
| --- | --- |
| Name | Kendall & Kylie |
| Updated | |
| Compatible with | Android 3.0+ |
| Last version | 2.8.0 |
| Size | 0 bytes |
| Category | Adventure |
| Developer | Glu |
| Price | Free |
| Google Play Link | com.glu.kandk |
Grow your followers and dominate on the path to success. Download Kendall & Kylie APK for Android now to become a celebrity and achieve fame, fortune, and possibly even scandal. How far will you climb as America's most famous celebrities?
You get to choose your own character and style, and hang out with Kendall & Kylie to become a famous star and share pictures and stickers with your friends. The game also has a built-in social networking feature so that you can chat with other players and brainstorm ideas together on how to achieve more fame and take more awesome photos.
If you've ever wondered what your life could be like if you had fame and money, then now you can find out. Play around with different styles and manage your social media accounts while whirling through a story of your own choosing. Make your claim now.
Tips for getting fame and fortune
If you want to rise up and become of America's next fashion and media stars, then there are some tricks to have up your sleeve to ensure your success. Follow our top tips on how to succeed in the game and watch yourself rise to prominence alongside Kendall & Kylie Jenner.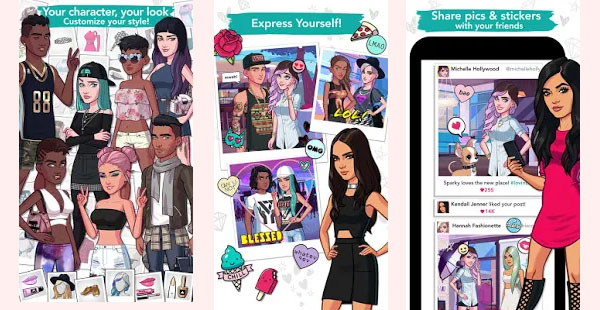 Get your friends involved. If you're going to succeed in the game, then your friends will be there to help you. They can like your posts on social channels and help you out in the tougher missions in the game. Having your friends on board with you is going to help you a lot in the long run – just make sure that you show up to return the favor when they need your help!
Get a pet, ASAP. Pets in the game will help your character to unlock bonus points, keep their energy levels high, and of course, they provide an endless stream of content for posting on social media. Get a cute and cuddly pet and put it to use. Pet it, play with it, feed it, and it'll return the favor by helping you to keep on top of your game.
Use your Charm. This is something that will cost the game's premium currency, but it can help you out a lot in sticky situations, and it can really boost your chances of achieving success and fame. Using Charm will get you a long way in a short amount of time.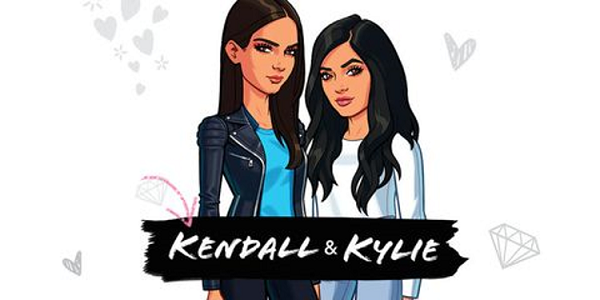 Tap on stuff. Many people have risen to fame by tapping people. Tap on stuff in the game and you can receive bonus money and freebies. Always tap like you haven't tapped in months, and don't just do it once! Tap away and you'll have a much better chance of achieving success in the game.
Complete energy missions one at a time. Some missions will give you a lot of payoff, but they'll also drain your energy very quickly. You should only ever do one of these at a time and you should always make sure that your energy bar is 100% full before trying to complete one. All things in moderation is the best way to go through this life.
Kendall & Kylie APK - Unlimited Money, Energy
Want to play the game with the highest chance of success? Download the Unlimited Money, Energy for Kendall & Kylie APK to have infinite resources to achieve untold fame and fortune in the game. Try it out now for the easy way to success!