Survivor.io APK 2.3.2
Download Survivor.io 1.7.0 APK latest version for an exhilarating experience. Use all the tricks and tips that you can to become the ultimate zombie exterminator.
| | |
| --- | --- |
| Name | Survivor.io |
| Updated | |
| Compatible with | Android 5.0+ |
| Last version | 2.3.2 |
| Size | 946.53 Mb |
| Category | Adventure |
| Developer | Habby |
| Price | Free |
| Google Play Link | com.dxx.firenow |
Details about Survivor.io APK
Survivor.io APK is the go-to app for the ultimate zombie survival experience. You get to experience the thrill of the fight against hordes of zombies hell-bent on taking you down.
The game has lots of weapons & skill sets that you can use to your advantage while trying to stay alive in this post-apocalyptic world. However, it will not be a walk in the park as the zombies keep increasing in numbers as you advance through the game.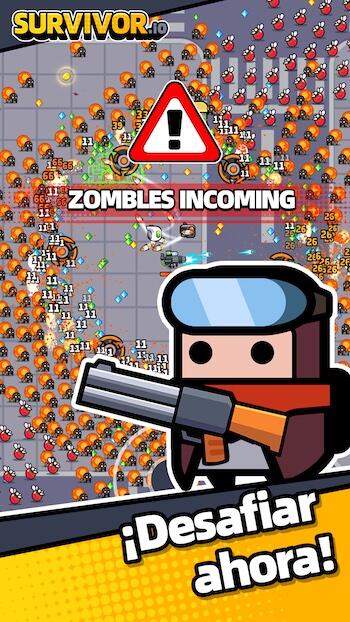 You need to be very strategic in your approach & make use of all the resources at your disposal if you want to become the ultimate survivor. The graphics are quite good & the gameplay is very smooth. Overall, Survivor.io is a great game for all zombie survival fans out there.
Super Intense Gameplay
This game requires you to be very alert & quick on your feet. The zombies can come at you from any direction & you need to be prepared for them. You have to use all the weapons & skills at your disposal to take them down.
The thrill that comes with every attack is unmatched. One minute you could be doing fine & the next minute you could be surrounded by a horde of zombies. This unpredictability keeps you on the edge of your seat throughout the game.
Fortunately, the game has a generous reward system. You will earn rewards for every zombie you exterminate. You can use these resources to buy new weapons, skills, & armor. This way, you can be better prepared for the next attack.
Unlimited Weapons Combos
This game allows you to create weapons combos. This means that you can use different weapons in combination to create a more powerful effect. This way, you can always have an edge over the zombies.
There are endless possibilities when it comes to creating combos. You can experiment with different skills to see which ones work best together. This adds another layer of depth to the game & keeps you engaged for hours.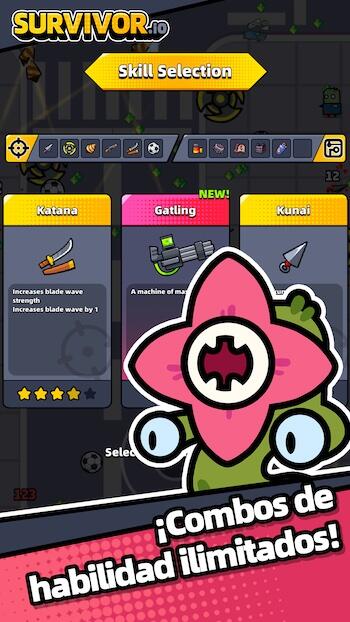 Some of the weapons you can try out include katana, Gatling, and kunai. Katana is a sword with a very sharp blade. It can easily take down zombies.
Gatling is a machine gun that has a high rate of fire. On the other hand, Kunai is a type of dagger that can be used to stab zombies.
If you combine these three weapons, you will create a powerful synergy that will exert maximum damage against your enemies. It is the surest way to come out on top in this game.
Lots of Skills to Unlock
Besides the weapons, you will have many skills to choose from. Each skill has a unique effect that can be used to your advantage.
You should carefully select the skills you want to use as they can make or break your game. Some of the skills you can choose from include:
Forcefield Device. This creates a protective layer around you that deflects enemy attacks. All the shock waves from the enemies' attacks will be attenuated, giving you a better chance to survive.
Oil Bond. This is a unique skill that increases your chances of gaining gold (+8). You can use this gold to buy new weapons & skills.
Guardian. This is a skill that summons 2 guardian tops that spin around you, giving you immunity to enemy attacks. This way, you can be sure that you will not be taken down easily.
You can also combine these skills all you want, giving you a lot of customization options. You will never get bored with all the different possibilities.
No Two Games Are the Same
One of the best things about Survivor.io is that no two games are the same. The map is procedurally generated, so you will never get bored.
Every time you play, you will be presented with a new challenge. This keeps the game fresh & exciting.
Fight Powerful Bosses
In addition to the regular zombies, you will also face powerful bosses. These bosses are much harder to defeat & they will put up a tough fight.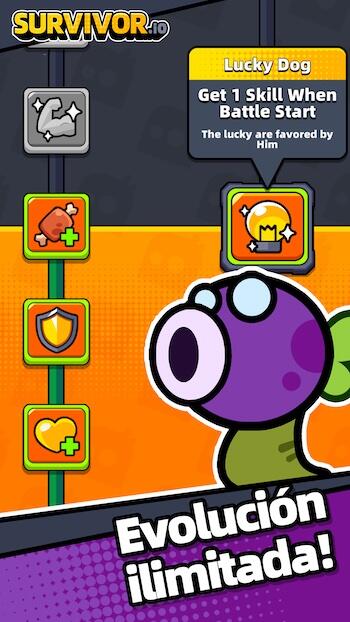 They have extraordinary strength & endurance. They will also attack you with powerful skills that can easily take you down if you're not careful.
Fortunately, defeating these bosses will give you great rewards. You will be able to get rare weapons & items that will help you in your fight against the zombies.
Simple 2D Graphics with High Immersion Guaranteed
While this game features minimalistic 2D graphics, it doesn't take away from the experience. The developers have managed to create a high level of immersion.
You will feel like you're really in the middle of a zombie apocalypse. The sounds & music are also perfect for setting the mood. You will be on the edge of your seat throughout the game.
Survivor.io APK Download
The Survivor.io APK all unlocked is an improved version of the game. Everything is unlocked from the start, so you can have the best weapons & skills right away.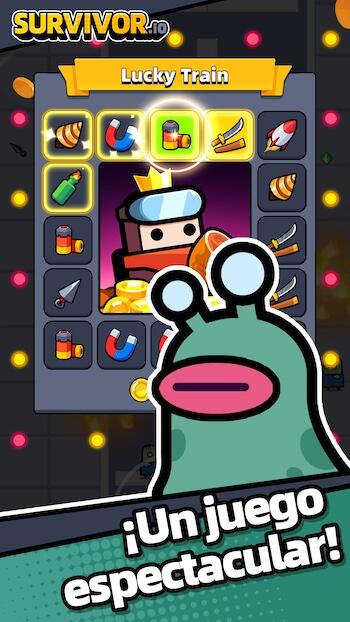 You will also get unlimited money. You can use this money to buy new weapons & skills. This way, you will never worry about running out of money.
The Survivor.io APK android is the perfect way to experience the game. It will give you a better chance to survive the zombie apocalypse. Get the Survivor.io APK free download now & become the ultimate survivor!
Conclusion
Survivor.io is an excellent zombie survival game. It features simple 2D graphics with top-notch sound systems. The high degree of immersion will keep you on the edge of your seat.
The procedurally generated maps make sure that every game is different from the last. This freshness is very addicting.
Additionally, the Survivor.io APK all unlocked is the perfect way to experience the game. It comes with all the features unlocked & unlimited money.