Animation Throwdown APK 1.135.0
Download Animation Throwdown APK – latest version – Free for Android and collect cards from your favorite American cartoons! Are you up to the task?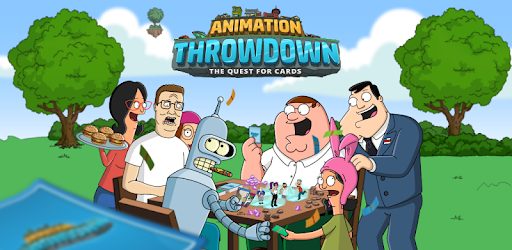 Do you love American cartoon tv shows such as Family Guy, Bob's Burger, American Dad, Futurama and King of the Hill? Have you ever wished for a game that features even just one of these cartoons?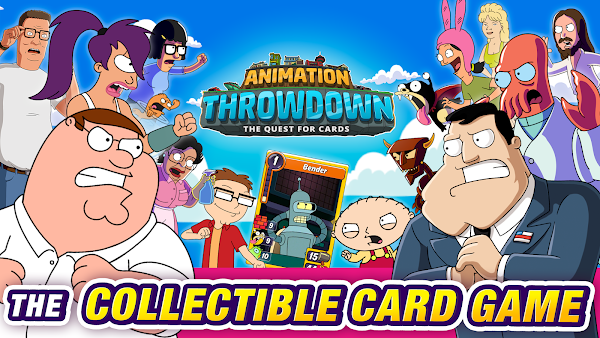 That dream is now a reality! What's even more amazing is that all of your favorite cartoon series are in one game called Animation Throwdown APK! This is a card game that features characters from all the popular tv series you watch. The mechanics are as simple as creating your deck and fighting your opponent's deck in a match. The card with the higher attack points is the winner! Can you beat all the odds?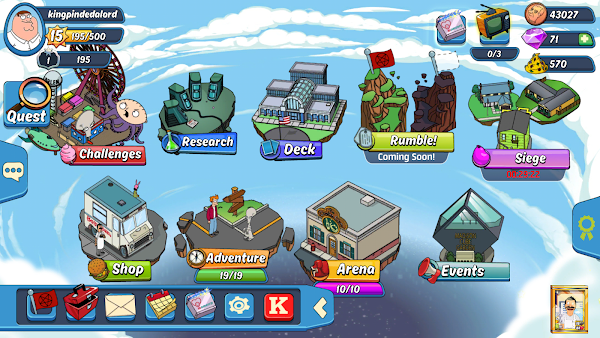 The Ultimate Card Game
Just like popular card games such as Yu-Gi-Oh, Animation Throwdown brings a simple yet exciting gaming experience in the mobile genre. In this game, you'll draw five cards from your deck. However, you have to make sure that your deck already has cards beforehand. Because of this, it's common sense to pick the best cards you got into your deck.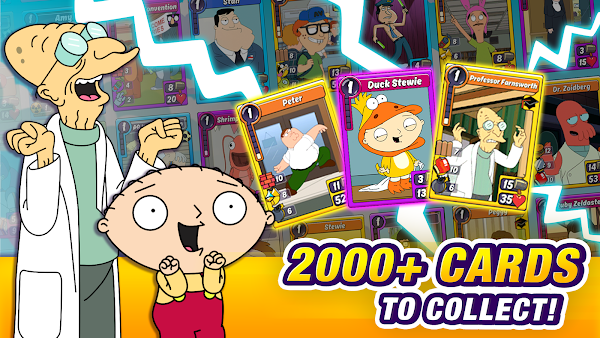 Every card has their own stats listed in them such as its attack power and HP. The cards on the table will fight each other until one of them completely depletes their HP. Also, when your opponent has no card on the table, you can attack directly to score some points.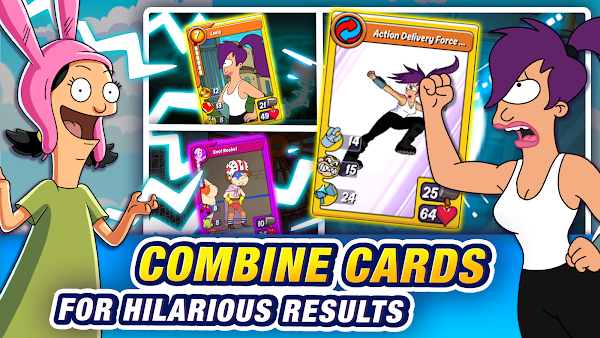 Unlike other games such as FPS or adventure, you'll use your wits in this game. You need to formulate strategies that will work against the enemy. It's up to you to decide what card to pick for battle. Aside from that, you can also combine cards to create a stronger card. But you need to know how to use the special skills of characters in order to combine them. All in all, this is a super fun game that's unlike any ordinary mindless action game out there. Test your wits against your friends and family.
Features of Animation Throwdown
The card game genre has one of the most games out there. They're easy to create yet they're incredibly addictive if executed properly. Animation Throwdown is one such game. The developers have really done their homework in this game. Having said that, here are the features:
Collect cards – In this game, the cards are one of the main elements. Each card has a unique character in it from your favorite popular tv shows. There are more than 100 cards you can collect from different cartoons in this game. Of course, not all of them are strong, they have their tiers. You'll have to be lucky in order to have strong cards in your deck but the good news is you can collect them all.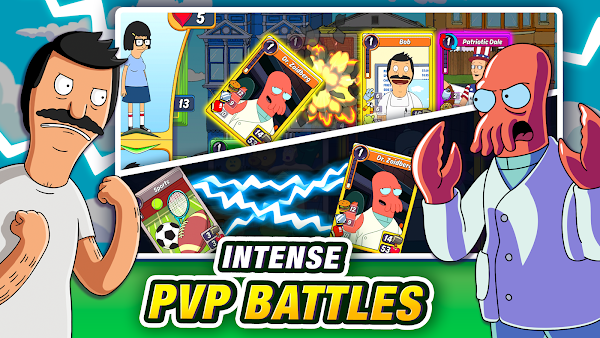 Great animation – The animation in this game is top notch as the character and card designs are straight from the shows! You'll never feel like you're just playing a game because of the highly-realistic gameplay. The effects of the card battles are also great as it draws you to play it more and more. Most of all, you'll laugh your ass off with some pretty funny scenes.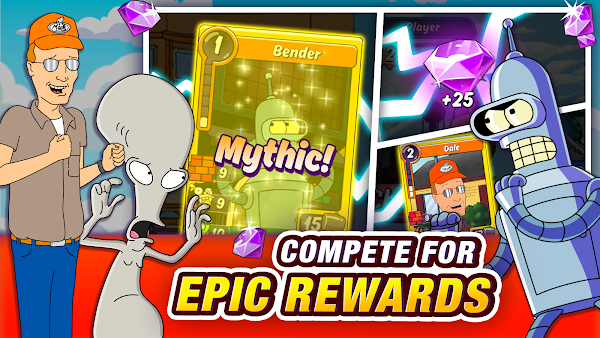 Different matches – This game offers single player mode as well as other matches. There's the PvP mode where you can challenge your friends or millions of players worldwide to see who's the strongest. There's also the guild match and so on.
Animation Throwdown APK – Unlimited gems
Excited to see your favorite cartoon characters in an epic card game? Download the unlimited gems now so you can instantly unlock all the strong cards!