Johnny Trigger APK 1.12.30
Download Johnny Trigger APK journey into the world of mafia vendetta and hone your shooting skills to the max. Less talk, more shooting.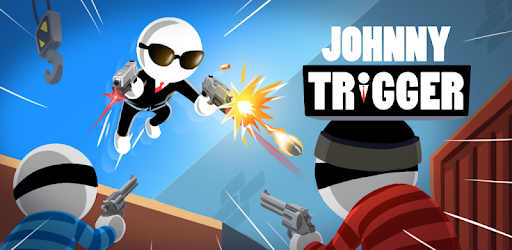 | | |
| --- | --- |
| Name | Johnny Trigger |
| Updated | |
| Compatible with | Android 4.1+ |
| Last version | 1.12.30 |
| Size | 111.50 Mb |
| Category | Action |
| Developer | SayGames |
| Price | Free |
| Google Play Link | com.time.trigger |
Shoot first, ask questions never. Johnny Trigger is a game that is all about getting things done and not waiting around to find out if the guys pointing guns at you wanted to talk. The platform action game was developed by industry veterans SayGames, who have released dozens of other successful mobile titles.
This is without doubt one of their best efforts, however. Johnny Trigger takes platform gaming and modifies it to become something truly special. The game's slow motion action clips look very cool and will have you playing the game whenever you get the chance.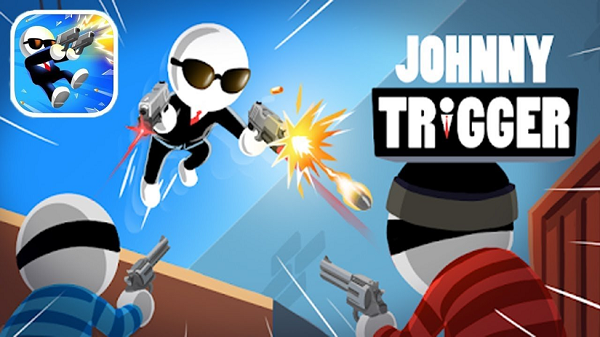 If you're a fan of shooting, Matrix-style slow-motion action, and a mafia underbelly that makes it all justified, then Johnny Trigger is the game for you.
Johnny Trigger gameplay
To put it simply, you don't control your little mafia guy while he runs through the game. Instead, he runs himself and then jumps into action in slow motion while you take control of his trigger fingers. He'll do a super-cool front flip into a bunch of enemies and you shoot them all while he's in the air. It's a style of gameplay quite unlike anything that we've seen before and it makes the game really fun and addictive.
There's not much in the way of complexity with the game. Seeing as you don't have to control the movements of Johnny, you're free to focus entirely on the shooting aspect of the game.
Usually, you'll be confronted with two or three enemies and in the beginning you have six bullets to defeat them with. This number will obviously increase as the game progresses, and you'll also get more bullets to deal with foes.
Creative death
What's more, you'll start to notice new ways to hit them, as well. For example, sometimes you'll have to ricochet your bullets off of a metal surface to hit opponents, and you could also shoot explosive barrels or other things in the environment to take out your foes.
Hostages
Watch out for hostages and traps along the way. The game will try to present you with increasingly difficult terrain to work with and you'll have to think quickly to avoid getting shot yourself.
Boss fights
The game has done a good job in bringing boss fights into the mix. This is something which we often find lacking in modern games, so it's great to see SayGames making an effort to bring this back. The boss fights work in the same way as regular enemies in the game, only they'll take a lot more bullets to bring down. The most important thing is to make sure that you shoot them as many times as you can in each run, otherwise you might run out of bullets and they'll take you out.
Tips for playing Johnny Trigger
The game is pretty easy to get the hang of, so you won't need lots of tips to get through it. In fact, most of what you'll need can be picked up in the early gameplay, so you should figure it out without much trouble. Still, we'll give you a couple of pointers to help you to get the perfect score.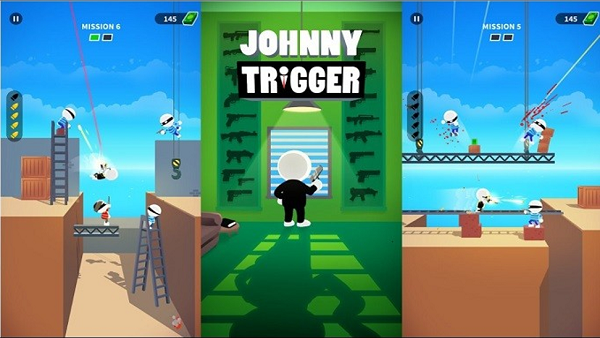 Look out for tricks
Sometimes it might seem like you can't reach an opponent before they shoot you. This is where you have to look out for other ways to bring them down first, like shooting a metal surface to ricochet your bullet, or a rope to drop something on them. You'll get extra points for using these methods.
Don't kill hostages
Sometimes there will be unarmed people – it's rare, but it happens. Don't shoot them. They'll usually be crying for help, so they're easy to see. If you kill a hostage, then you'll lose that level.
Johnny Trigger APK
You can download the unlocked, no ads apk for Johnny Trigger. This gives you unlocked, no ads to spend on upgrades. Upgrades can be spent on new outfits and better firearms. This will make the game more enjoyable overall.