Iron Muscle APK 1.2691
Download Iron Muscle Be the Champion APK – latest version – for Android and build your body to be the best among others! Do you have what it takes?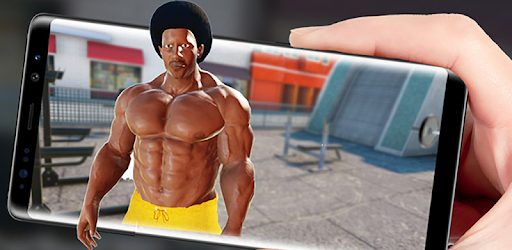 Simulation games have come a long way since the time of Sims. Now, they're as advanced as ever and they offer top-notch gaming experience. Iron Muscle Be the Champion APK is one such game.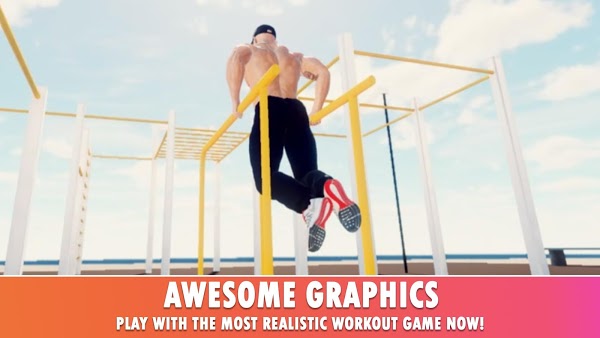 Iron Muscle Be the Champion is the ultimate gym simulation game you can find in the market. It's got the high-quality graphics that you're going to love plus a very entertaining gaming mechanics to keep you on your feet. Even though it's a simulation game, it feels like you're exercising your own body to become the best ever. Are you excited to build your dream body? Read on!
Build the Ultimate Body
As you know, working out every day is a tough task. It's not an easy task that you can just do on a whim. The key is consistency and gradually increased difficulty. But most importantly, you just need to start exercising to get going.
In Iron Muscle Be the Champion, the ultimate goal is to win the Iron Muscle Bodybuilding competition! But it's not that easy as you'll start out with a normal body. You need to work out every day in the gym or on the street. Then, you'll also need to eat healthy food to complement your workout regime. Get a job to make money so you can exercise more. You'll also need to make protein shakes to gain some proteins that your body needs in order to grow.
Aside from that, you can also buy outfits, go to the barbershop and get the perfect haircut to complete your new look. You can also get a tattoo, car customization and buy stuff to go along with your summer body. Then, flex your muscles as a result of hard work and grit to everyone on the beach. Win bodybuilding competitions and use this to motivate you to exercise more. Overall, it's a fun and entertaining game that will test out your gym skills and will motivate you in real life to do something similar.
Features of Iron Muscle Be the Champion
Iron Muscle Be the Champion may not be the first gym simulation game out there. However, this isn't just any exercise simulation that requires you to tap on the screen. There are much more interesting gameplay and features that only you can play on this game. Excited to know more? Here are the features of Iron Muscle Be the Champion:
Not your typical controls – Simulation games mostly consist of just a simple tap control scheme. But that's not the case with Iron Muscle Be the Champion! This is still just a tap game but the controls are more complex. How? When exercising, there will be a sequence of directions that you need to follow. For instance, you need to tap the right side of the screen 2 times and the last one will be on the left. Completing the sequence allows your character to do a rep successfully. Doing it fast gives you more XP and money. While mistakes will cost you some XP. As you gain more muscles, the sequences will also get more difficult.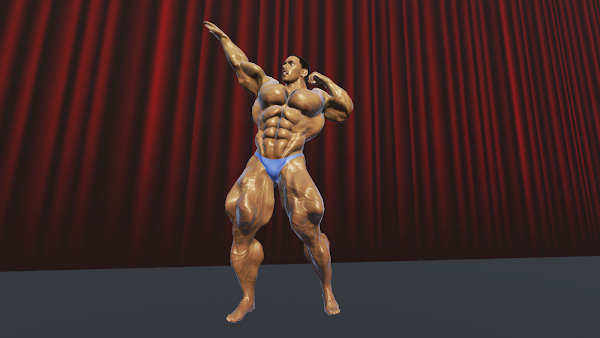 Epic customizations – To make this game more interesting, they added tons of customizations in here. You can change your pants, shoes, underwear, socks and even watches! You can these by reaching certain levels in the game. Also, there are tons of styles and colors to choose from. Whatever vibe you're going for, you can certainly create the best look from the extensive wardrobe that the game offers!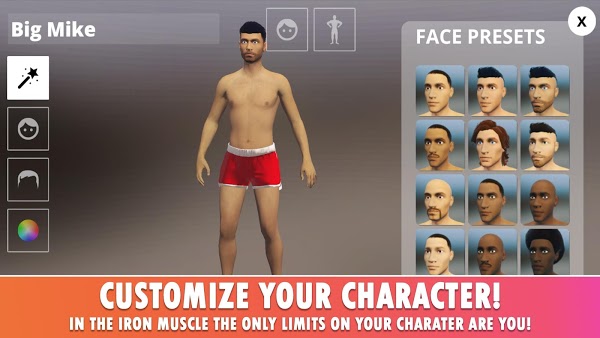 Realistic graphics – Wherever you look, you can never see a workout simulation as high-definition and as realistic as Iron Muscle Be the Champion! The developers have done a great job rendering every detail to perfection. Starting from the character itself, the game allows you to customize its skin tone, facial features and facial hair. You can even add tattoos and different styles of clothing. It just goes to show how far they've thought this game out. Then, the workout sessions are as real as it can get. You'll really feel the intensity of the workouts even though you're just playing a mobile game. You can also see physically see the changes to your muscles after exercising for a while! This extensive details plus the background adds to the overall touch of the game. You can even see that each element is designed to perfection. Lastly, the equipment is perfectly designed to mimic how they operate in real life. You can see the detail to which they move and really feel that the character struggles as they use it.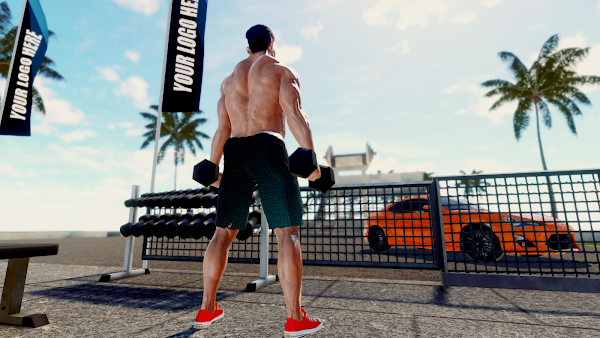 Backgrounds – In this game, you're not just exercising mindlessly at the gym. The game allows you to workout at different places in order to experience what its like to do so. You can workout at the gym, beach, rooftops and the streets. This change of scenery adds a lot to your motivation to keep exercising no matter what. They're also well-designed so you don't have to be bored just lifting weights.
Upgrade your muscles – In Iron Muscle Be the Champion, your goal is to upgrade your muscles. In this game, you can increase your muscle groups such as the triceps, glutes, abs, calves, quads, shoulders, neck, back, lower arm, biceps and chest. It's your job to do so in order to participate in bodybuilding tournaments and win big rewards.
Flirt, crib, cars and mini games – Did you think that this is just a simple workout game? Iron Muscle Be the Champion allows you to flirt with girls that show up on certain locations! You can also have your own place and decorate it to however you want. And as you progress, you can have your own beach villa with your own gym! And as a true fitness enthusiast, you'll also have the chance to drive exotic cars around the city. Lastly, if you get bored of exercising, there are tons of mini games to play. Check it out!
Iron Muscle Be the Champion APK – No ads
Don't want to wait a long time to achieve the ultimate body? Then download the No ads now and instantly upgrade your muscles and achieve the life you've been dreaming of!