Infinity Kingdom APK 2.6.3
Do you enjoy a good MMORPG? In Infinity Kingdom APK, your job is to save humanity from a lot of enemies. Here, you can enjoy building your kingdom and fighting.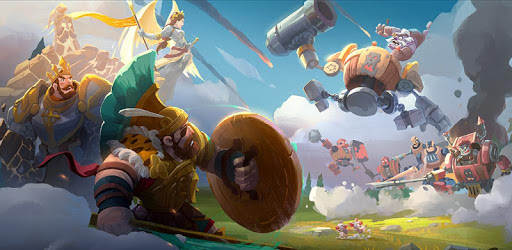 The ancient era is always the subject and location of many movies and games today. There's just something amazing about swords and the customs back then that people love to immerse themselves with. But if you want more than just that, then there are also plenty of games which combines the ancient era with modern and mythical elements. In the game Infinity Kingdom, you will need to create your kingdom, recruit heroes and go into countless battles! This game is a product of Youzu and it's a wonderful strategy game.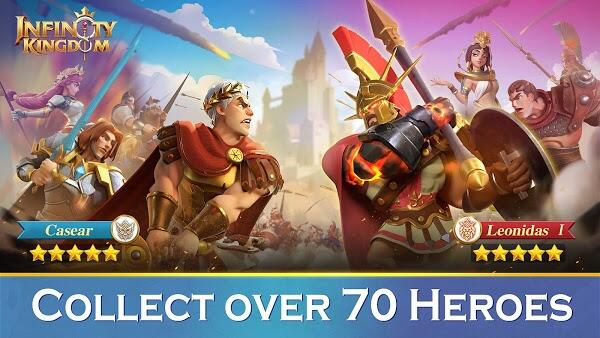 Here, you can collect more than 70 heroes which includes popular figures like Merlin, Robin Hood, Cleopatra, Julius Caesar, and many more! Enjoy your time building your own kingdom today as you summon countless heroes, team up with online friends and fight endless battles. This is a strategy game where you can upgrade your skills and continue to power up. Then, you can also unlock your own dragon that you can use to aid you in battles.
An Incredible MMO Game
There are a lot of incredible games today that feature the ancient with unique elements as well. But, not a lot of them can make it beautiful like others as the different elements clash together. So, if you're someone who enjoys MMO and many peculiar things, Infinity Kingdom is the game for you. This is a masterpiece that allows you to enjoy building your own kingdom in the ancient era. You can then unlock more dwellings, improve your castle, increase your troops and more!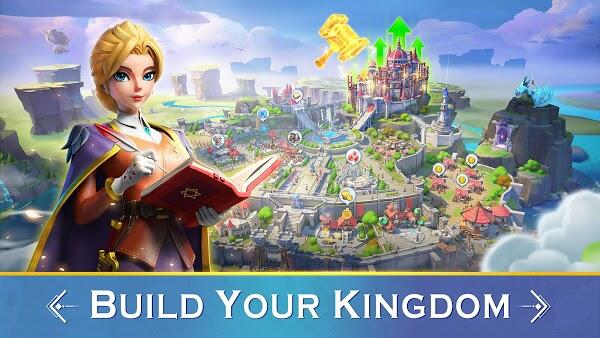 Then, you can summon over 70 heroes in the Hall of Immortals. There are different immortals that are each powerful in their own rights. Here, you can summon them using the Philosopher's Stone and you can get Merlin, Robin Hood, Cleopatra, Julius Caesar and many more. Each of these heroes have unique stats and they come from different civilizations! Then, you can train troops and increase their numbers gradually.
After that, you can go into countless PvE battles where you can get rewards from completing the quests. Moreover, you can unlock more dragons which has 7 types today.
Infinity Kingdom Features
If you want to immerse yourself into a grand world, download Infinity Kingdom now. Summon as many heroes as you can and build your kingdom!
Save Humanity – Who doesn't want to take on the grand role of saving humanity? In a lot of mobile games today especially RPG, there's always the task of saving the world from various enemies. If you're up for the task of saving the world and building your empire, then you ought to play Infinity Kingdom now! This is a fun MMO game you can play where you can fight against various enemies like gnomes, robots and many more. Build your kingdom now by upgrading every building and more.
In this strategy game, you can summon over 70 heroes today such as Charles the Great, Elizabeth Bathory, Hannibal Barca, Genghis Khan, Atilla the Hun, Siegfried, Gilgamesh, Alexander the Great, William 1, Cleopatra, Theodora, Leonidas, and many more! You can then build troops around them and you can upgrade them as well to face tougher enemies. Explore the world and fight countless of enemies today and get rewards! You can also employ the help of your online friends and you can unlock dragons!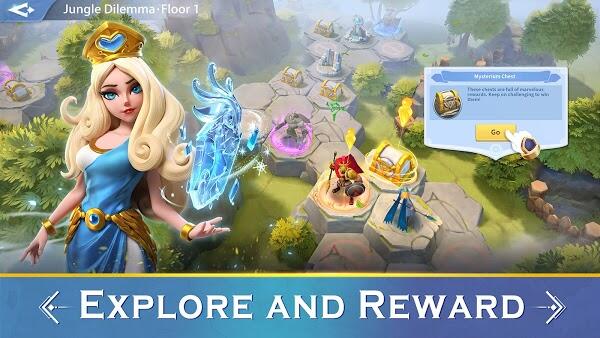 Build Your Kingdom – If you love RPG games, sometimes there are games that allow you to build your own kingdom, castles or houses. Become the ruler of a kingdom today and try to create your kingdom. Here you can upgrade and unlock different things such as their dwelling, barracks, and the castle itself. You can also enjoy playing with other real players and create alliances! Raid different locations and get insane rewards for completing them.
Summon Immortals – In this game, you can summon a lot of heroes today that will lead your army to victory! There are more than 70 heroes available to unlock here which includes Harald III, Medb, Merlin, King Arthur, Richard 1, Saladin, Zenobia, Empress Wu, Joan of Arc, Frederick 1, Brynhild, Ashoka, Helen of Troy and many more. Each of these heroes have unique stats and skills that you can use in battle. Try to get more powerful and rarer ones today!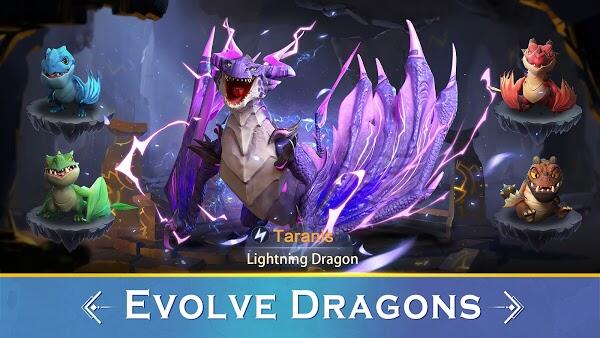 Explore – You can also explore a lot of places in Infinity Kingdom and get rewarded as you fight enemies. Then, you can get your friends to join the game as well and participate in fights with you. Create alliances today and dominate the battlefield!
Unlock Dragons – You can also unlock many dragons in the game! Here, there are 7 types of dragons and hatch it to let it grow. Then, you can turn them into incredible fighters to aid you in battle.
Download Infinity Kingdom
If you enjoy incredible battles and building your own kingdom, download Infinity Kingdom now!