Indian Train Simulator APK 2023.4.9
Download Indian Train Simulator APK Everything unlocked - Latest Version Free for Android to visit different train stations. This is the best train simulator in India.
Indian Train Simulator is the best train simulator where you get to visit about 32 different train stations. This includes Mumbai, Chennai, Surat, Palwal, Asansol, Tata Nagar, Howrah, and many more. The simulator also offers up to 18 locomotives. This includes WAP7, WAP5, WDG4, WAG7, WCAM-3, and WAP4, amongst others.
Some of the express liveries in this simulator include Garib Rath, Mahamana, Deccan Odyssey, and Shatabdi. There are so many other Goods coaches in Indian Train Simulator. What's certain is that you'd not find a match for what this app offers. This includes the features, authenticity, attention to detail, technical power, and more. You'd also like the joy that comes with piloting an Indian train.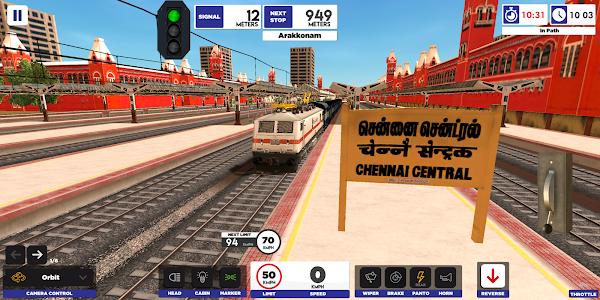 It is worth mentioning that this simulator is also the most-loved in India. This is the main reason why it has a community of over 10 million die-hard fans. Another amazing thing about this simulator is that it is from Highbrow Interactive. The developers of this game designed it mainly for people who love Indian trains.
You'd love every aspect of this game, including the railways. Download it now on your mobile device.
Top Features of the game
Indian Train Simulator offers tons of amazing features, which is why so many people love it. What's amazing is that this game is available for free download, despites these amazing features. It is not surprising that it has a very large gaming community and fans across the world.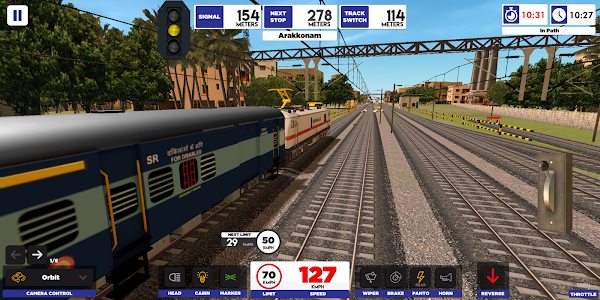 Here are some of the top features of this game:
Authentic Passenger Coaches: Indian Train Simulator is a realistic game, and you'd think you are in an actual train.
Different camera angles: This feature is to ensure that you have a clear few views of the train. There are more than 25 different camera angles for you in this game.
Realistic Sounds: This is the first feature you'd notice when you start playing the game. The sounds of motion, as well as the horn, will make you think a train is nearby. Everything in this game is accurately simulated.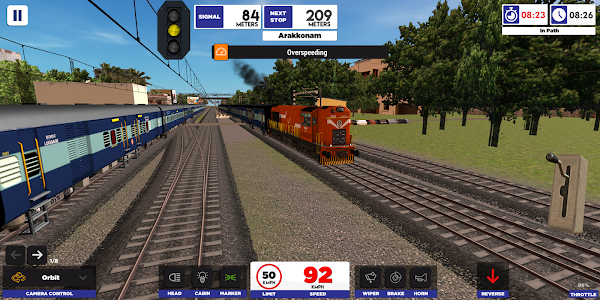 Other features you'd like include the Decoupling and Coupling, Controllable doors, Intelligent AI trains, and Signaling System. Download this simulator to your mobile device now.
Indian Train Simulator APK - Everything Unlocked
Download the apk of this game for free to play the unlocked version. This version comes with unlimited money and everything unlocked. Download this version for the smoothest experience.
Conclusion
Download the latest version of Indian Train Simulator, the best Train Simulator in India.