Idle Zombie Shelter APK 1.2.2.6
If you're fond of zombie games, give Idle Zombie Shelter a try now! Here, you're able to fight against waves of zombies while building your base. Upgrade today!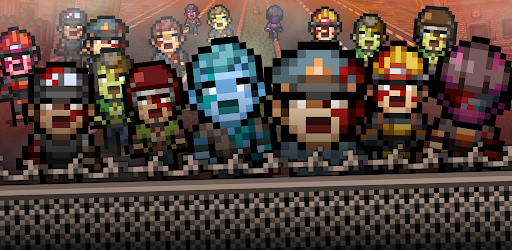 Zombie games are one of the most popular subgenres of shooting and survival today that you can enjoy. These games are fun because they let players do their own thing while fighting plenty of brainless creatures. If you're not entertained by killing zombies, then this isn't for you but for those that love it, try Idle Zombie Shelter. This game lets you build a base by battling many zombies today! Here, you'll be able to collect resources and upgrade your shelter by battling more zombies.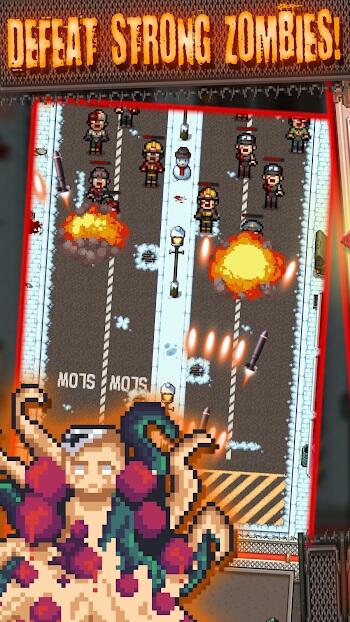 In this game published by Iron Horse Games, your job is to fight waves of zombies in pixel style that is trending today. Here, you can collect gold and other resources by fighting against waves of zombies. You can then upgrade your weapons as well as your shelter so you can get more survivors to come to your base. Enjoy fighting now and upgrading your skills as well as hiring new soldiers to help you fight zombies!
Fight and Build
Zombies are fictional creatures that were popularized in various movies, shows and games during the past years. From movies like World War Z to shows like the Walking Dead and even games like the Plants vs. Zombies, we can see the influence of zombies. There are many people who enjoy the topic of fighting zombies and becoming a hero of their own story. That's why various zombie games have been popping up all these years. But if you want something more substantial, you should try Idle Zombie Shelter.
This game lets you fight off against not just one or two but waves of zombies that will keep coming at you. But you don't have to worry as you'll have access to a variety of weapons from laser shotguns to even nuclear skills! Here, you have the ability to unlock skills and upgrade them so you can take on many zombies at once. You need to build your shelter here as you collect resources from the zombies you kill. Then, you can upgrade your shelter to attract many survivors that will give you useful items and resources.
Idle Zombie Shelter Features
Zombies are scary but we have the power to fight back. In Idle Zombie Shelter, you can build a shelter, use guns and skills to fight zombies.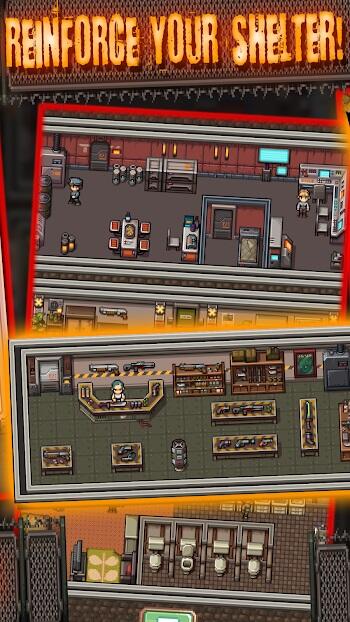 Fight and Create a Shelter – There are many zombie movies, shows and games that have been made over the past years now. We can see that the zombies have plagued our pop culture that we no longer feel scared seeing pictures of them. Now, we treat them as props to movies and games such as Idle Zombie Shelter. In this incredible mobile game, we can play a classic one where we'll fight waves of zombies. Instead of a first-person shooter, we will have a base here where we'll shoot the zombies from comfortably.
Here, you can build your base as you fight many powerful zombies and collect many resources. You can then unlock many types of weapons that have different stats. Here, there are powerful laser weapons such as pistols, sniper rifles and more. Then, you can also upgrade your skills to increase the damage, accuracy, fire rate and many more!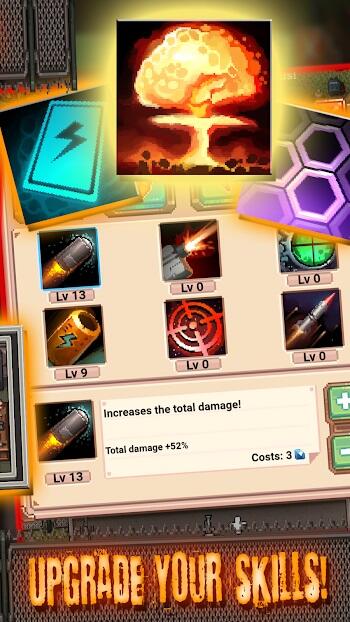 Build a Shelter – A home is a need for every person on the planet in the real world. But in games, a shelter is the difference between life and death especially in Idle Zombie Shelter. You must build one in order to keep the zombies out and to attract survivors to go to you. Here, you can use various resources you collect from killing zombies so you can create a shelter. Create different types of shelters with many beds, computers, and various items so you can attract survivors. Then, as many survivors come to your shelter, you can receive many valuable items from them as well.
Upgrade Skills and Weapons – To kill zombies, you can use weapons in here as you hide in your shelter. Here, you can unlock many powerful guns as well as missiles and the likes. There are so many powerful ones here that you can upgrade today so you can kill more zombies.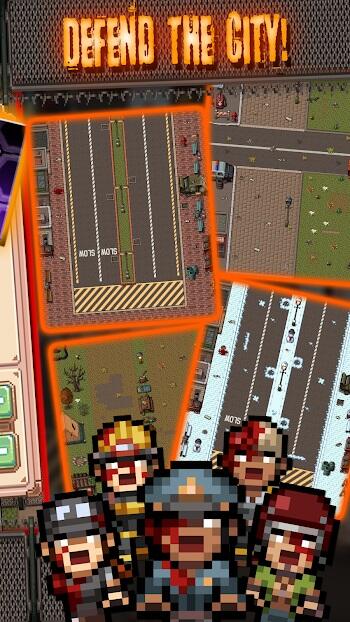 Hire New Soldiers – To make things easier, you can also hire new soldiers to help you battle the zombies! Here, you can hire as many as you can provided you have the resources to do so. If you do, then fighting zombies will be a walk in the park for you.
Compete with other players – You can also compete with other players online in the rankings! Kill as many zombies as you can today and upgrade your shelter now and score higher scores.
Download Idle Zombie Shelter APK
Eliminate plenty of zombies now in style! Enjoy Idle Zombie Shelter and create a shelter to fight.