Idle Digging Tycoon APK 1.7.5
Download Idle Digging Tycoon APK – latest version – to build a construction and mining empire where you workers can dig and build amazing buildings.
Dig to build incredible new buildings. Download Idle Digging Tycoon APK to send your team of workers to dig and build awesome structures with beautiful architecture. The game is designed to continue working when you're not playing it, which means that your digging business can earn money even while you're away.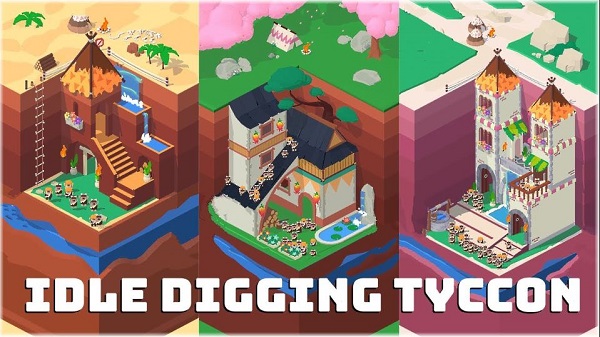 The main aim of the game is to use your tools to dig into the ground and build structures. These aren't your ordinary buildings, though – they look more like the work of elves or dwarves! As you progress through the game, you'll find yourself earning more and more money which you can use to increase the size and skill of your team of workers and upgrade your arsenal of tools to use during construction.
The game is simple and fun, with cartoonish graphics that make it perfect for younger players. That being said, it's also fun for adults to enjoy as well.
Endless digging fun
If you're looking for a simple way to have some fun without breaking much of a sweat, then Idle Digging Tycoon APK is a great way to spend a couple of hours of your time every now and then. The game is an effortless idle game that doesn't provide much challenge – so players looking for a way to test their skills may get bored quickly. That being said, if you're looking to grow a business from the ground upwards, then this is a wonderful way to do it.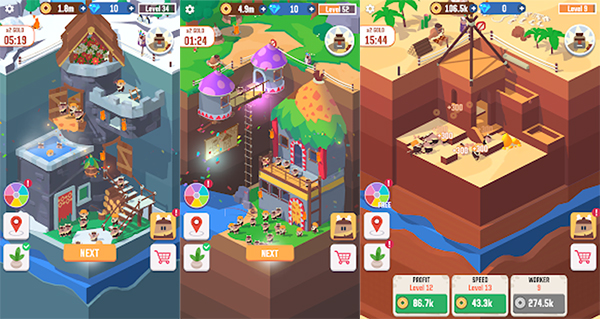 Dig and build: The main aim of the game is to dig and build amazing underground structures in your holes. You can build houses, hotels, awesome parks and swimming pools, and much more in your underground digging pits.
Upgrade your tools: As you gather more money and power, you will be able to upgrade your tools and make your team of workers more powerful. This is the main way of spending your money, other than carrying out digging and building operations. You can make more powerful ways to dig quicker and more efficiently.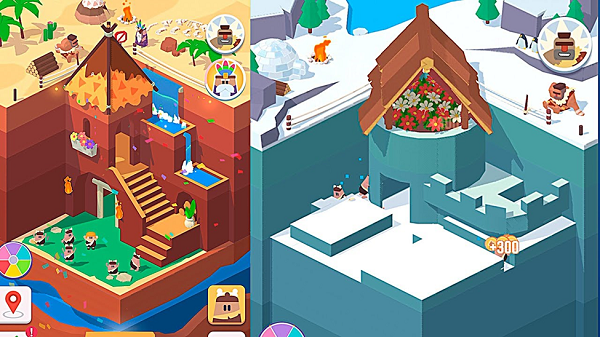 Idle gameplay: You don't have to constantly be present when you're playing Idle Digging Tycoon APK. As the name of the game suggests, it is an idle game, which means that you can still earn money from your digging operations while you're offline and not playing it. This means that you can grow your business quicker and earn more money in the game.
Fun graphics: The game has fun and cartoonish graphics, which make it a pleasing game to play, even for adult players. The game's graphics are certainly on the more respectable end of mobile gaming, which makes for a more immersive and entertaining gameplay experience.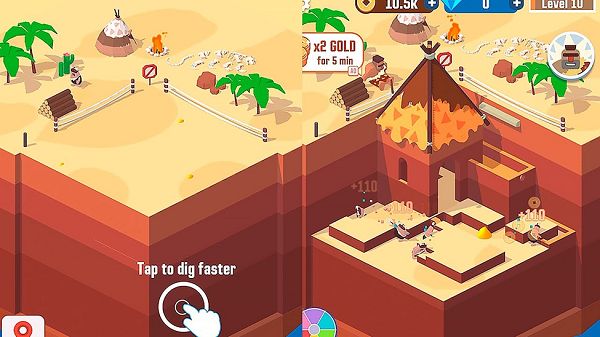 Ideal for younger gamers: The game is perfect for younger gamers thanks to the relatively simple mechanics and bubbly graphics. There isn't any explicit content in the game, so you can sleep easy if your kids are playing it. It's a great game to keep children entertained for an extended period of time, such as in a long car journey of flight.
Idle Digging Tycoon APK
Want to play the game with the ability to build anything you want with the best tools in the game? You don't have to wait for ages to gradually grow your business if you download the for Idle Digging Tycoon. This will let you unlock all the best parts of the game, right from the beginning, allowing you to become the king of idle digging! Enjoy!