Hyper Front APK 1.2.1
Download Hyper Front APK - Latest version if you love action-packed gameplay set in adventurous locations. You'll use tactics, wits, and speed to shoot your opponents fast.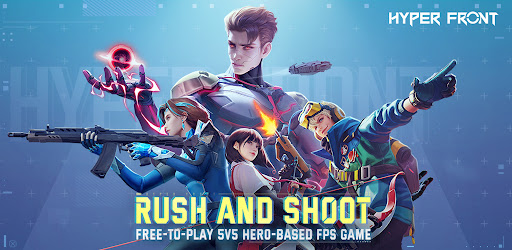 In-Depth Details about Hyper Front APK
Hyper Front APK is a fast-paced 5v5 class-based shooter game offered by NetEase Games Global. Its fans often call it Valorant Mobile due to its aggressive nature.
Additionally, the Hyper Front game is powered by Unreal Engine 4. This feature gives you a realistic gaming experience as it incorporates multiple skins, near-real sound systems, and highly advanced game physics.
Its beta version was closed in December 2021 to pave way for the full version. If you love exhilarating gaming sessions, you shouldn't hesitate to download the Hyper Front APK for Android. You'll get all this fun from the comfort of your smartphone!
An Irresistible Gameplay
Hyper Front is an immersive game that requires you to aim and fire your opponents within the shortest time possible. Fortunately, you can form a team of 5 friends to take on the opposition in a search and destroy mission.
When selecting your heroes, you should incorporate diverse skills and expertise to give your team a unique synergy that'll boost your chances of winning.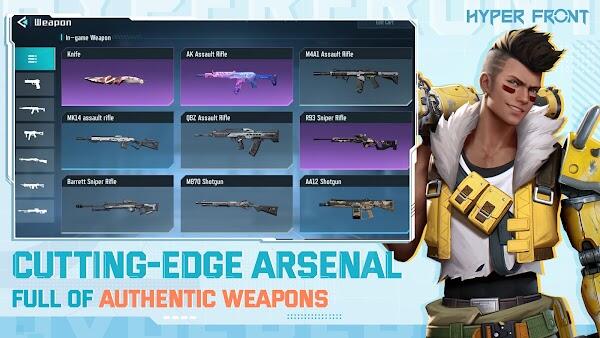 Additionally, you can participate in fierce PvP battles in one of the most dynamic multiplayer features of the game. This mode allows you to play against an opponent, rank up the leadership board, and acquire new equipment to enhance your gaming experience. Ensure that you annihilate your opponent in the shortest time you can to earn bonuses.
As you progress with the gameplay, you'll unlock new heroes and talent skills. This will help you equip your team with the necessary weaponry to win battles.
Breathtaking Near-Future Sci-Fi World
As you battle your way through the game, you'll find yourself in a breathtaking near-future sci-fi world. The developers have gone to great lengths to ensure that this feature is as realistic as possible.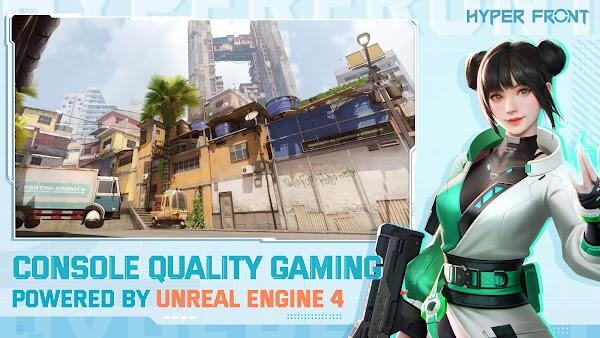 You can explore different parts of the world and enjoy stunning views of the environment. Additionally, you can interact with various objects in the environment to achieve your objectives.
However, you should be aware that not everything is as it seems in this world. Some of the enemies you'll encounter are dangerous and can kill you if you're not careful.
Free-to-play FPS Game
If you love first-person shooter games, you'll find Hyper Front APK download quite fulfilling. The game is free-to-play, which allows you to enjoy all the action without spending a single penny.
You'll experience intense shooting sessions, exhilarating environments, and uncompromising content. In addition, the game does not require a high-end device to run smoothly.
This means that almost everyone can install and play the game without any issues. However, some devices might experience minor lags, especially if operating on Android 5.0 and below.
Unique Features of Hyper Front APK Free Download
The Hyper Front game integrates unique features that make your FPS sessions unforgettable, including:
Advanced Weapons. The game offers a wide variety of sophisticated weapons that you can use to annihilate your opponents. You can also customize your weapons using weapon skins to make them more powerful. They include AK, UZI, Barret, and UMP. Each firearm has its strengths and weaknesses that you can exploit to your advantage.
Class-Based Heroes. The game features distinct classes of heroes that you can control on the battlefield. Each class has unique abilities and skills that will help you achieve victory. They include shrouding, area scanning, blocking, and teleporting.
Diverse Maps. The game offers diverse maps set in cool places, such as Blue West, Summer Town, and Canyon. Each map has unique features that make your gaming sessions exciting and enjoyable. Some of the cities included are the City of Citizens - Kavilek, Momijigawa, and the City of Gardens - Strocci.
Strengthening Heroes. You can improve your heroes using fragments, packs, and coins to help you achieve victory. The gameplay offers opportunities to earn these treasures.
Team-Based Gameplay. The game allows you to team up with your friends and take on the opposition. This feature makes the game more exciting and challenging.
Sleek Graphics and Animations. Hyper Front comes with stunning graphics and animations that make it a treat for FPS gamers. They include realistic visuals, advanced weapon animations, and detailed character models.
Upgrade Your Skills with Every Level
This game allow you to better your gameplay and develop new strategies to help you win each battle. You can also unlock and equip your heroes with all the skills and abilities that they need to defeat their opponents.
Many players often wonder if their characters will gain experience points as they level up. Well, don't worry about this because every time your character levels up, it'll gain a skill point that you can use to improve its skills and abilities.
As such, this feature allows players to develop unique characters with advanced skills and abilities. Even better, you can unlock new skins and weapons by opening supply crates after each battle.
How to Download Hyper Front Game on Your Android Device
You can either download the game from the Google Play Store or third-party websites. Just make sure that the website is trusted and safe before you proceed.
When you try to install the application, your device might display a security warning message. This is mainly because most third-party applications are potentially malicious.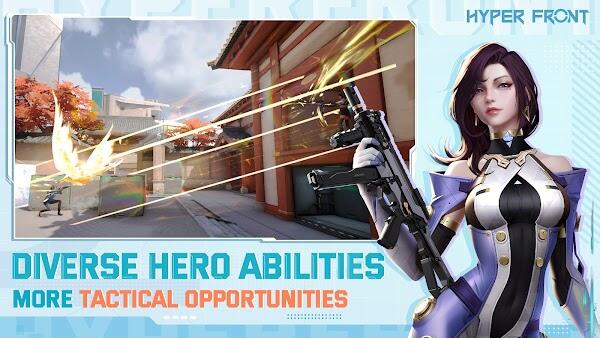 To allow for installation on your Android smartphone or tablet, you'll need to enable installation from unknown sources. Here's how you can do it:
Go to your Settings menu and select Security.
Tap on the Unknown Sources option. You should see a warning message here, which reads "Allow this installation only if you trust the source." Just ignore it because you already trust the website from which you're downloading the game.
Once you've enabled Unknown Sources, you can now download and install Hyper Front on your Android device.
Once the installation is complete, open the game and start playing!
As mentioned earlier, Hyper Front Game uses a free-to-play structure. This means that you can play the game without spending a dime on any of its features.
Conclusion
Hyper Front - An Immersive FPS Gameplay with Unique Maps is an intense and exciting FPS game that'll keep you entertained for hours on end. It comes with beautiful graphics, amazing animations, and team-based gameplay. As such, you can be sure of an irresistible gaming session that is a dream of every FPS gamer.