Ground Digger APK 2.4.3
Download Ground Digger APK and dig the ground to get treasures. It has multiple tools with various capabilities to help you maximize your potential.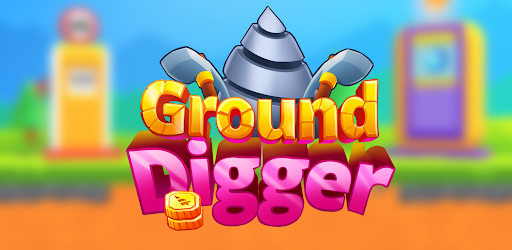 Detailed Analysis of Ground Digger Game
Ground Digger is a casual game offered by HOMA GAMES. It challenges you to dig the ground and extract various treasures. The game is highly engaging since each level comes with unique challenges. As such, you can be sure that you will not be bored when playing the game.
Additionally, this game has realistic graphics. The ground looks realistic, and you will see every earth layer. This guarantees an immersive experience.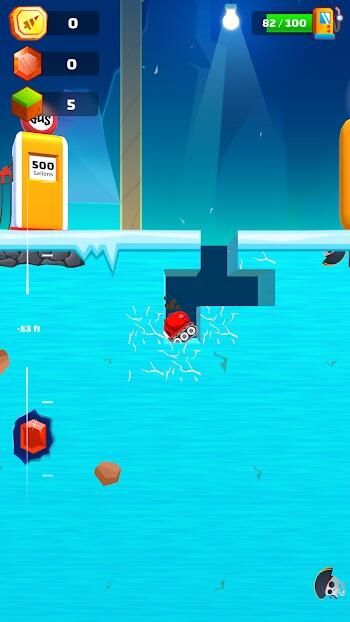 If you've been looking for immersive yet casual gameplay, download Ground Digger for Android. It is only 69M and operates well with Android 5.0+ devices.
Highly Engaging Gameplay
This game offers simple gameplay designed for relaxation. Your challenge will be to dig the ground by controlling various tools and bots. Ensure that you extract the required number of items from each level to progress. Once you're done with one level, you can unlock another one.
The game has many challenging levels, and every time you progress to a new one, your digging skills get tested even further. The faster you dig, the higher the chances of getting rare items.
Alongside this, you need to manage energy levels carefully since it can impact your digging capacity. Since the game is based on real physics, energy is required to use tools effectively.
Fortunately, there are many boosters that you can activate to save energy when digging. This way, you will be able to use your resources more efficiently.
Get to the Earth Core!
As mentioned earlier, this game offers challenging levels. As you progress in the game, you will unlock new tools that can help you extract items. Once you're done with a level, you get rewarded depending on your performance.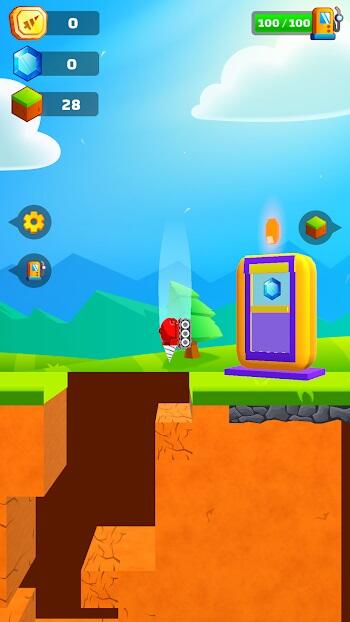 The more items you extract, the higher the rewards, and you can use them to upgrade your bots. This is crucial since it allows you to progress faster and dig even deeper.
You can get additional energy levels by completing quests. This way, you can reduce your dependence on tools while digging up precious items. Your target should always be to get to the core.
Each layer of the earth will come with different challenges. You will get ice, lava, water, and even metal levels. With the right equipment, you can be sure to extract items efficiently. As such, you must have powerful weapons to withstand extreme heat and cold.
Realistic Graphics for Maximum Immersion
This game comes with realistic graphics, which enhance the immersive gaming experience. The 3D graphics used in the game look great on a mobile device and will leave you impressed.
Meanwhile, you can see each layer of soil as you dig the ground. This is possible because of the color-coded format used to present layers. Once your tools pass through different strata, they will extract the required items.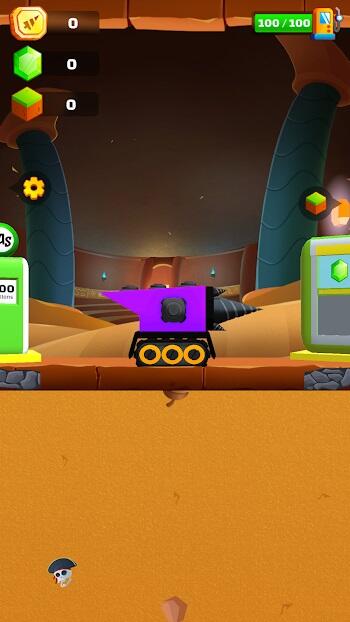 On top of this, you can use multiple tools to maximize your efficiency. For instance, there is a drill tool with different capabilities such as excavation and detonation. Meanwhile, some other tools include an automatic drill and hammering machines.
Simple Controls with High Engagement
This game uses simple controls to improve the overall gameplay. You need to tap on your device screen to direct tools towards targets. Once you're done with one level, you can unlock another one by collecting the required items.
Meanwhile, the immersion is further improved by realistic sound effects. You will feel the impact as you drill through various layers of dirt. Each tool has a unique sound to identify it from others.
Finally, this game has no time limits. There are no challenges that require speed or agility. As such, you can play the game at your own pace and focus on extracting items from difficult terrain.
Ground Digger APK Latest version
If you want an enhanced gaming experience, you should download Ground Digger APK unlimited money and gems. This modded version is designed to improve the overall gaming experience, and you can achieve your goals in half the time. This version has the following features: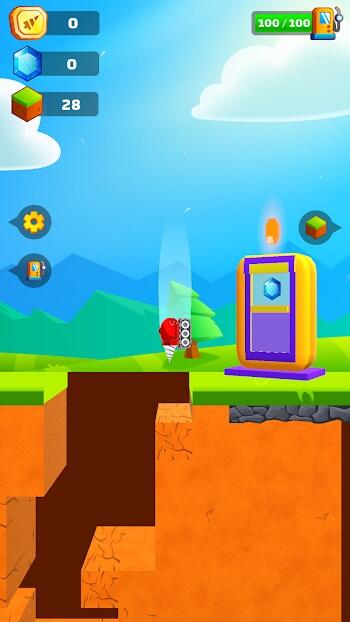 Ground Digger APK Unlimited Money. The unlimited resources enable you to purchase items to upgrade your tools and bots. As such, you will extract items faster and more efficiently.
Ground Digger APK Unlimited Gold. You can use these gold coins to purchase various resources such as boosters and energy levels. You won't have to worry about running out of fuel while digging for rare items.
No Ads. If you want the best gaming experience, you should download Ground Digger APK for Android with ads removed. This version doesn't contain any annoying ads and is completely free of charge.
To download this version of the app, you should enable the Unknown resources option on your device. You should then look it up on your preferred third-party website and install it on your device. The process is simple as long as you have a stable internet connection.
Conclusion
Ground Digger is an easy-to-play game that offers great value for your time. From challenging levels to realistic sound effects, this game provides the best gaming experience.
Additionally, the game has simple controls and no time limit challenges. As such, you can play this game at your own pace and focus on extracting items from difficult terrain.