Homescapes APK 6.6.3
Download Homescapes APK Latest Version free for Android to start tidying up your home. Make it shine with new renovations, décor and so much more!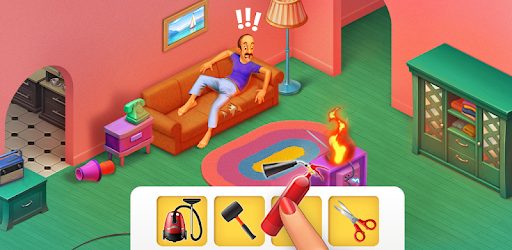 Do you love house management games? Are you addicted to household chores and renovations? If so, then this is definitely the game for you! Download Homescapes for Android to begin the restoration of your new home.
The entire gameplay is based on efficiently managing and keeping the given house tidy and looking fresh. However, this may not seem as easy as it sounds. Management is a difficult task, and a house this big will need a lot of help to get good as new!
The game itself is presented in a 2.5D plane. You control as a butler and go through various tasks to restore your home. Inbetween, you will also play a few matching games to gain more tokens to continue with further renovations.
In the end, you'll need to put your sweat and blood into this old home. The final result, a spick and spam, out of this world looking building!
Combining Management and Puzzle Games!
The game begins with you being introduced to Austin the Butler, who is in charge of cleaning and managing the house for the family. You are this home's new owner, by default.
The primary objective will be to renovate the house, as it'll be like an abandoned building in the starting. Although, throughout the various changes to your home, you'll ned tocomplete a few puzzle challenges.
As you progress, decorate it with appealing stuff and bring back the faded glory. Everything from cleaning to interior designing, you'll be the person in charge.
More stuff to spice up
When decorating the home, not every stuff will be available. You need to unlock the specials. For that, there are a mini match-3 levels puzzles, just like Candy Crush.
Upon winning the mini-game, you'll be rewarded the item and can be placed in any corner of the house.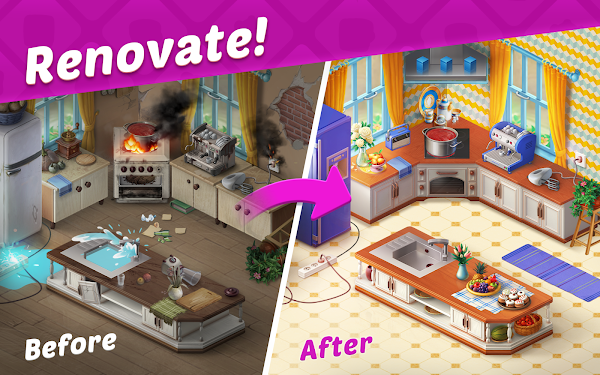 The gameplay is really simple and pretty fun to watch. See the crazy actions Austin does as the poor and innocent guy keeps running into troubles all day and all night.
It's a bird's eye point of view game, where tapping progresses you forward. Simply direct the butler to do stuff, and see him work.
Average 3D graphics
The quality of 2.5D graphics is just fine, and not of high-quality. When it comes to the clarity, its just average, You won't be able to notice much detailing on any specific objects.
You are also welcomed by a bird's eye view of the mansion. All the visuals are designed in a damp and soft color tone, so that's not going to hurt your eyes anytime soon.
There is no importance of extraordinary animations. All that is necessary is simple, easy to process visuals. And the game does a great job at that!
Overall, you'll be able to enjoy it for a long time.
Homescapes APK - Latest version
There are some more impressive version features offered by Homescapes APK latest version. Play the modified versions at your own risk, as you could fall prey to cybercrime easily.
Unlimited stars & coins (don't decrease when spent)
Conclusion
Homescapes APK free download is best suitable for players looking to cheat easily in the game and want to take the low road. But, make sure to download from trusted sources. You can never be too sure who you download the game from.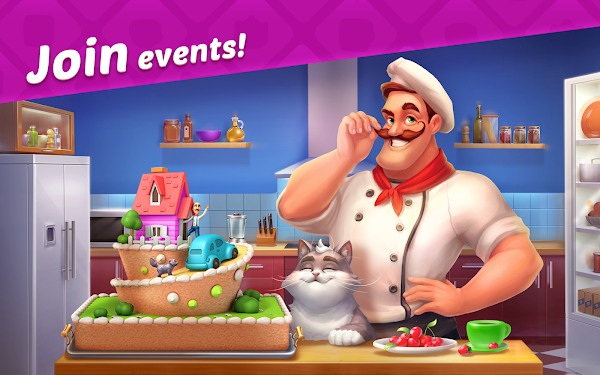 Anyways, it's time to help Austin the butler as he carries out his duty to restore the hidden beauty of the mansion. Download Homescapes for Android now!