Super Tank Rumble APK 4.9.9
Download Super Tank Rumble APK – latest version – Free for Android and experience intense tank battles against players around the world! Can you survive?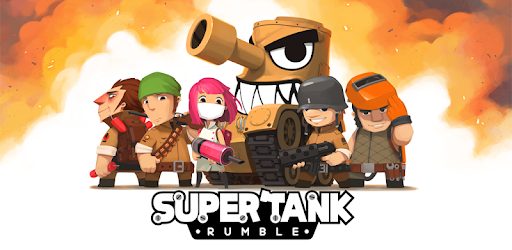 No matter your age, we can all agree that tanks are super cool. They are the epitome of mass destruction. We feel invincible just by seeing them because they're made of strong materials. We wish that we can see them in action in real life but that would be impossible. But now, you can play them – at least in a game!
Super Tank Rumble is a tank fighting game developed by Smilegate Megaport. The game is super popular as it has over 10 million downloads in Google Play Store alone! In this awesome game, you can create and customize your own tanks to fight against others worldwide! Think you have what it takes to stand at the top? Read on below!
What is Super Tank Rumble?
If you're a huge fan of tanks, you'll love this game! Super Tank Rumble is a tank fighting game that enables you to control your own tank. In this game, the goal is to eliminate the other player's tank first to win. Seems simple enough? It's not that simple when the enemy has a tank too! It's a battle of wits and strategy as you try to outshoot your opponent.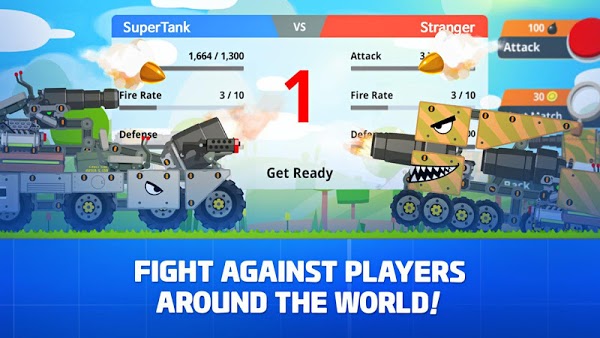 You can dodge and aim your shots against opponents at your own will. But you need to be careful not to take too much damage fast. Aside from that, there are different modes to play in this game. But probably the biggest feature that we're all looking forward to in this game is designing and building our own tanks. Go crazy! Turn your imaginations into a reality and fight other players! Read on below to learn more.
Features of Super Tank Rumble
Super Tank Rumble is an awesome tank fighting game that allows you to show off your tank fighting skills! Aside from that, there are a lot of aspects that you'll love in this game. Here are its features:
Epic gameplay – We all know that tanks are cool, they are the epitome of manliness. In this game, you can fight against other players using tanks! Before that you need to design and create your ultimate tank to use for battle. Once you've done that, you can now participate in epic battles. In this game, you can move your tank forward or backwards to evade enemy shots. Then, you also need to aim your shots in order to hit the opponent's tank. When you take too much damage, your tank will be unable to move which will render you useless.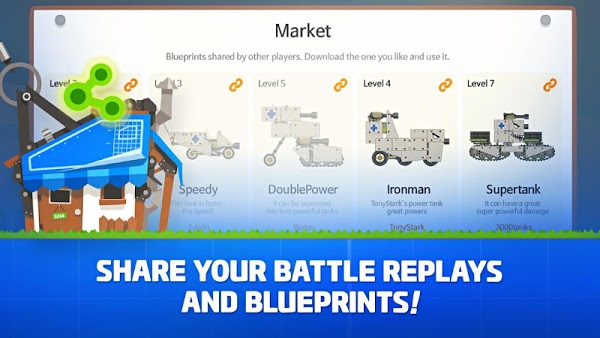 Build your own tank – The most fun part in this game is in the building process. In Super Tank Rumble you can build your own tank! You can do just about any style you want thanks to the game's building feature. There are no limits to what you can create! You just need the parts for it. You can keep upgrading and testing it to see what design is the best for you.
Game modes – In this game there are PvP and PvE modes. You can partake in the missions provided by the game. In here, the missions become increasingly difficult as you progress. And in the multiplayer mode, you can fight against opponents worldwide! This is a much challenging mode since you're fighting against real people. Try not to die!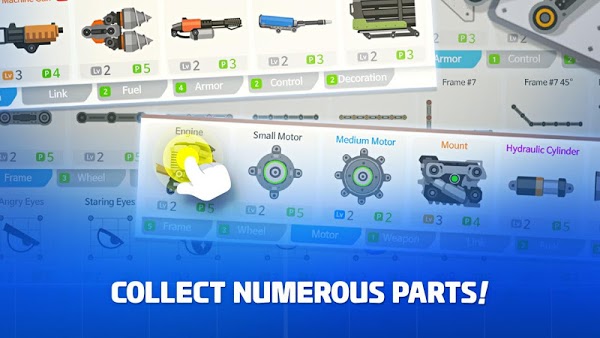 High-quality graphics – Even though this game is in 2D, it's still looks modern. The tanks are designed well and the effects are convincing enough. Combine that with the sound effects and you're in for a pretty epic ride!
Download Super Tank Rumble APK for Free – Latest version