Grand Prix Story 2 APK 2.6.1
Download Grand Prix Story 2 Latest Version free for Android for an addicting management game. This time you manage your racing team to break speed records.
Management games are always a great addition to your Android library. And this game is definitely no exception. Grand Prix Story 2 for Android is the sequel to a less stunning managing game that we won't mention. What's important is the here and now. And now, this is the game you'll want to be playing.
Manage your racing team in order to break world speed records internationally. There are tons of different aspects you'll need to be attentive of in order to achieve your goal. It won't be easy, but then again, nothing worth having is ever easy.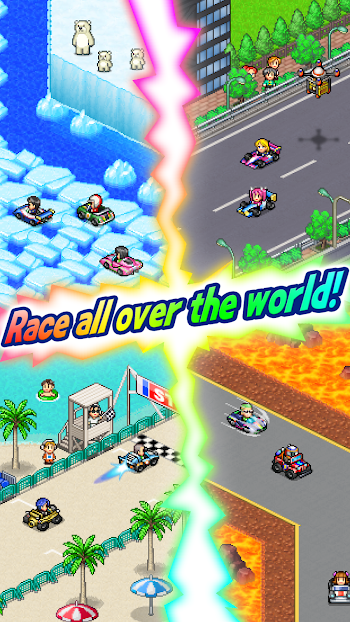 To begin, download Grand Prix Story 2 Racing Management for Android, install the file, and open up the application.
Manage Your Race Team
Now, you'll need to properly organize your team, if you want to break records and be the very best. Let's go over some of the basics of the game for anyone to understand.
First things first, you'll needs some cars. What good are your management skills, if you don't even have car for your team? There are various designs to review and select to create the ultimate speed machine. Your team will need the best wheels to leave everyone else in the dirt.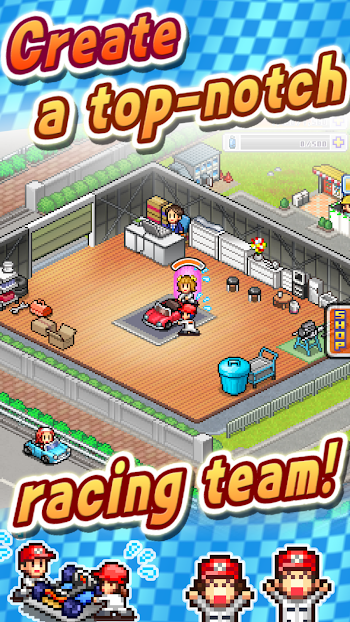 Additionally, your actual team is just as important as the cars they drive. Have you ever heard the saying, "It's not the sword that counts, but the wielder"? This is the same instance. And as such, it's important to coach your team to give them pointers that'll lead them ahead of the game.
Okay, with that out of the way, another big factor will be the courses themselves. You know, racing isn't one glove fits all. There's a chance one car that wins you today's race, may cost you tomorrow's. It's ultimately your decision to choose what cars are best for what occasion.
In addition, your cars and parts will need to be upgraded in order to turn them into more powerful pieces of metal. Without the need to upgrade, you may as well be fighting fire with oil – an easy defeat.
Everything costs money. You'll start with a bit, but will slowly need to work your way to making more. This can be done through more races. Meaning – it's best to conserve your money and really be conscious during the beginning. Once cash starts to flow into your pockets, that's when you can make big boy decisions for yourself.
Graphics and Sounds
Grand Prix Story 2 looks pretty decent for what it is. This is a management game. And like most management games, visuals are coming from a bird's eye perspective. This emphasizes your status as the big boss. Looking down on everything, ensures control over each situation and gives you a sense of power.
Besides that, the music is pretty bland. It's best to pop in your earphones, open up a playlist, and listen to your own personal tunes.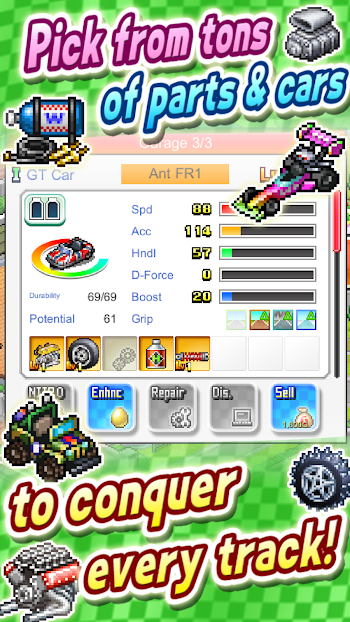 Either way, you'll be so focused in organizing your team, nothing else would distract you. In fact, you'd probably lose track of time after you begin to see the cash flow.
Grand Prix 2 APK Free Download
Download Grand Prix Story 2 APK to experience a head start in your management. With this version, you won't need to worry about common problems found in the base version of the game.
This will include:
It doesn't matter which version you download or how you decide to play. Just enjoy the game based on your own preferences.