Game Space Realme APK 4.0.2
Download Game Space Realme APK latest version to boost the performance of your Realme phone when playing games. It has a simple-to-use interface for easy navigation.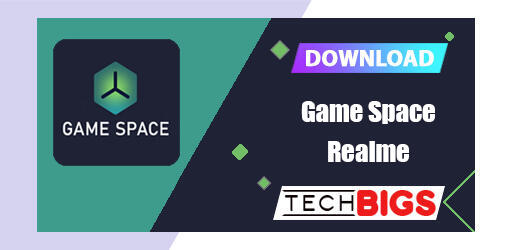 | | |
| --- | --- |
| Name | Game Space Realme |
| Updated | |
| Compatible with | Android 4.1+ |
| Last version | 4.0.2 |
| Size | 34 MB |
| Category | Tools |
| Developer | Realme, INC |
| Price | Free |
Crucial Insights about Realme Game Space APK Download
If you are a gaming fan, you will opine that nothing can be irritating than lags, right? Well, you no longer have to worry about slow gaming escapades if you are using a Realme smartphone. The Game Space APK Realme 5 boosts your phone speed, thus ensuring an unmatched gaming experience.
Realme designed the application with a simple UI. Simple swipes will activate the game mode. When this happens, the app will eliminate all distractions. Additionally, it will reduce background operations to ensure that you concentrate entirely on the gameplay.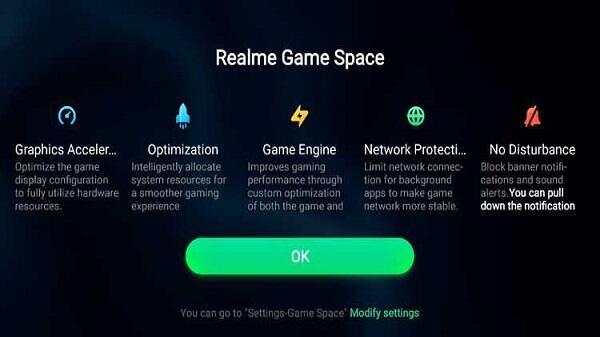 Download Realme Game Space APK for all devices today to become the master of all mobile games. It is lightweight and ranges between 30 and 50 MBs depending on the version.
How Game Space Realme APK Download Works
This Realme application is ideal for gamers who need interruption-free gameplay. It is optimized to reduce performance-hindering factors like lagging, stuttering, or freezing. There are several tricks that this application uses to ensure an unforgettable gaming experience.
You can follow these steps to get all the benefits of Game Space Realme:
Get to your Home Screen and find the Game Space APK.
Launch it and click on Install Games. The app will also recommend the most popular games. In such cases, you will click on Add Them to Game Space.
After this, you can launch any game and add enhancements. You will toggle with all the options and customize your gameplay as much as you need.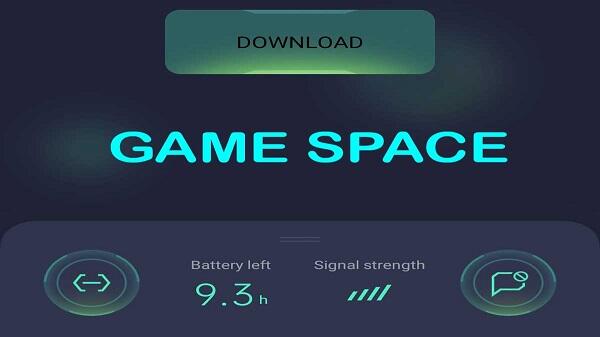 It has 4D vibration, sensitive touch screen controls, different speed modes, and an AI based user interface.
Highly Dynamic Modes
This application offers three modes that enable you to customize your gameplay based on your needs and preferences. They include:
Low Power Mode. This mode reduces the phone speed, boosts the frame rate of games by up to 30%, and improves battery life. This mode can help you save power for your phone when it is running low on battery juice.
Balanced Mode. This is the default mode of the Realme 7 Game Space APK download. It strikes a balance between saving power and offering the best gaming performance. However, you can also switch to Low Power Mode if you want longer battery life and fewer heating issues with your device.
Pro Gamer Mode. This is the most powerful mode of Game Space Realme. It is also known as the competitive mode. It enables you to play games at 1200 FPS. Additionally, it boosts the frame rate by up to 3 times for an immersive gameplay experience.
Super-Easy Interface
This application is designed with a simple interface that enables navigation without any difficulties. It is ideal for use by beginners and professional gamers alike.
Swipe through its different screens using minimal finger movements to access all features of the game. It also allows you to select and deselect all modes with just a tap of your finger.
Realme Game Space Voice Changer APK
The app comes with a voice changer feature that enables you to alter the voice that your friends hear during a multiplayer game. This feature is ideal for people who love pranks calling their friends and family during a round of mobile games.
The application also has a built-in screenshot shooting feature that ensures that you do not have to navigate away from the gameplay to capture screenshots of your progress.
Features of Realme Game Space APK
You can use it on any Android device and enjoy up to 90% of the screen's real estate when playing games. Some of its outstanding features include:
Automatically Adjust Resolution. This enhancement saves your battery life but may decrease your game's frame rate.
Reject Calls. This feature enables you to reject incoming calls while playing your favorite games. It also offers a set of notifications that inform you that you have received an incoming call or message by vibrating the phone at regular intervals without interrupting your gameplay.
Time Remaining and Battery Power Indicators and Reminders. This feature informs you about the remaining time for your phone to power off after being fully charged. It alerts you when your phone battery power falls below a set limit.
Disable Notifications. This feature allows you to disable notifications for all third-party app updates that may compromise the gameplay experience or drain your battery.
Brightness Lock. This feature disables automatic brightness control, ensuring constant game brightness throughout the gameplay. This is particularly helpful when playing PUBG games since they have erratic brightness levels.
Smart-Dual Channel Network. This reduces game latency when playing over poor Wi-Fi connections. It switches between Wi-Fi and your mobile 4G network based on needs.
How to Download Realme UI 2.0 Game Space APK - Or Any Other Version
To download this application, you should open your browser and type "Game+Space+Realme+APK". Choose one third-party website and open it. It will provide a download link. Once complete, install the app and start using it immediately.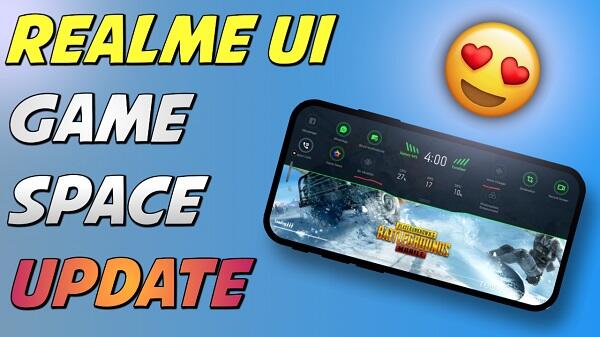 However, you must enable "Unknown Sources". Go to your phone's settings. Scroll down and click on "Security". Then enable the switch next to "Unknown Sources" so that your device can install third-party applications.
Conclusion
Realme Game Space APK is a highly customizable tool. It gives you the chance to play games on your device while maximizing its performance and minimizing its resource consumption.
It offers a wide range of features that allow you to enjoy a smooth gameplay experience even when playing heavy games such as PUBG, Asphalt 9: Legends, and more.