Gacha Love APK 1.1.0
Download Gacha Love APK and enjoy making your anime styled characters and have fun dressing them up in different clothes and playing other game modes.
| | |
| --- | --- |
| Name | Gacha Love |
| Updated | |
| Compatible with | Android 5.0+ |
| Last version | 1.1.0 |
| Size | 141 MB |
| Category | Role Playing |
| Developer | Gacha Love |
| Price | Free |
A Comprehensive Description of Gacha Love APK
The community of Gacha games expands further, and this time, Gacha Love APK is added to the family of this exciting gaming franchise.
The Gacha Love APK android game is an excellent mobile application that allows players to create their anime characters and customize their appearance with different clothing, costumes, and accessories to make them appear as stylish as possible.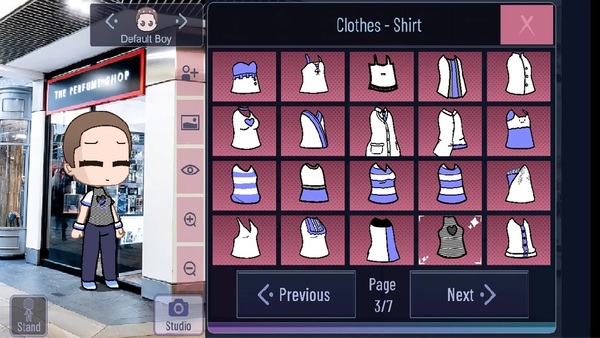 Due to the popularity of the Gacha community, the Gacha Love APK for Android wasted no time in growing an extensive fan base and people playing the game. What attracted people the most to this game is its user-friendly interface and multiple gaming features, which keep players interested. There is so much fun that you can have in this game, and you can start playing immediately. The Gacha Love APK download is available here, and you install it instantly.
The Gacha Love APK latest version was released 25th of October, 2022, and Gacha Love developed it. Most people can play this game as it is seen as a casual and recreational mobile game that you can play whenever you have free time. Your Android device's operating system must be up to date to be compatible with the game. Playing this game is relatively simple and not complex, as you select different options on the screen and apply them to your character. There are separate controls for other mini-games modes in the game, but overall, the gameplay is very straightforward, and you will have no issues playing it.
One vital thing that players should note is that the game can be easily accessed and installed as it is a free game. You can easily make the Gacha Love APK free download here, and you don't have to bother paying extra money to download it on your device.
If you're a lover of anime and cartoonish content, then this is the perfect game for you. The gacha gaming community is well known for developing mobile games that users love, and this game lived up to its expectations.
Fun Gameplay and Concept on Gacha Love APK
There is so much fun that players can have while playing this game, but the main objective is to edit your anime character, design, and customize them to your taste and satisfaction.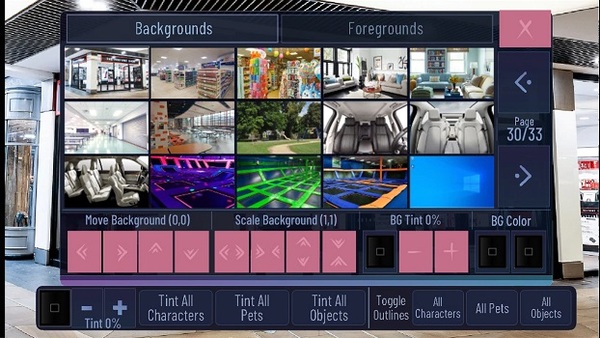 In this game, you are free to modify their characters with different skins, hairstyles, clothes, shoes, and weapons. You can kit up your avatar in whatever manner possible. Using the inbuilt studio in the game, you can fully express your creative side and create the most stylish character ever.
10 base models are made available for players to choose from and use as a template to customize their characters, and there are an additional 90 characters to choose from. With the vast color scheme and with over 600 poses, you can edit your characters to appear as stylish as possible.
There is more than building beautiful fugres and modifying anime characters. Once you are done kitting up, you can join different parties filled with other people who play this game and participate in various activities such as mini-games and events. The game is very user-friendly, so you can navigate and interact easily. Joining an exciting party with people of similar interests as you will always keep you engaged.
There are different exciting game modes in this game, and one that players should look out for is the Gacha and Battle. This is a game mode that allows you and your party to take place in different battles and increase the overall stats of your character. While playing, you can collect other corrupted and DJ players that will make the game more exciting.
Also, different items are made available for players to increase their levels and discover new ways to get better skills. Under Gacha and battle, there is a campaign mode where you can follow a unique story, a training mode where you can develop your skills, tower, and shadows of corruption game modes that have their own unique and exciting gameplay.
There are also different mod features in this game that give players an enhanced gaming experience. Everything is unlocked in Gacha Love APK, and users can enjoy using all the items to customize.
There is so much more than you can explore when you start playing this game. Dive into the world of Gacha Love MOD APK and start having fun.
Game features on Gacha Love APK.
This app is rich with features. Some of them include the following:
Players of this game are given the total freedom to customize their characters to their liking and preferences. You can enjoy designing your avatar to appear in any manner, and they're enough items and skins to make the best-looking character ever.
When you're done modifying your character, you can enjoy sharing your finished work with your friends and family on social media platforms. Show people your creative side and how good you are at creating beautiful anime characters.
Players can join different parties and team up with other players on the Gacha Love APK game. You and your team can participate in various events and interact with each other.
Apart from making characters, in this game, you can enjoy playing in different game modes that will keep you on your toes. Under gacha and battle, there are four different ways to play, each of which has unique gameplay. There is the campaign, training, tower mode, and shadows of corruption game mode.
The visual system in this game will appeal to the eyes of players. There are proper illustrations and drawings of the characters as they appear as anime characters in a cartoonish form. With the cultish look, players will love the visuals of the game.
Conclusion
Gacha Love APK is a fantastic game with different features that will allow players to have so much fun. With its exciting gameplay and various game modes, users will always be kept engaged.