Fort Conquer APK 1.2.4
If you love strategy games, download Fort Conquer and enjoy battling against tons of monsters. Build your troops, evolve, and enjoy a lot of species here.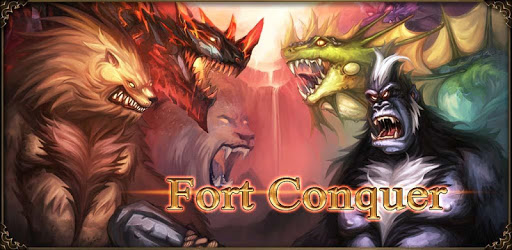 In the gaming market, you'll find many tower defense games that can entertain you. These games are always enjoyable since they allow players to evolve and face different stages. There are so many available tower defense games today that are modern and incorporates other genres well.
But beyond that, some classics are still being played to this day. Fort Conquer is one of the best games that you can enjoy today, published by DroidHen.
If you think you have what it takes to conquer the jungle full of monsters, then you need to prepare for war! In this strategy game, you can build up your troops so you can fight with plenty of other monsters.
The monsters you can have as troops aren't limited by anything; you can unlock dragons, pandas, alligators, rhinoceros, and many more. The enemies will also come in flocks, so you need to position your troops better to fight them.
Fight Against Monsters
Tower defense games are fun ones that you can play today. You can play with different strategies to build your troops, fight enemies and place your troops in the correct positions. They're usually played in an arcade-style format where you can place troops in different lanes.
But if you're looking for classic tower defense, then you might want to try Fort Conquer today! Even though this game is a bit old, it's still enjoyable for the most part. It packs a lot of elements that you won't see in modern games.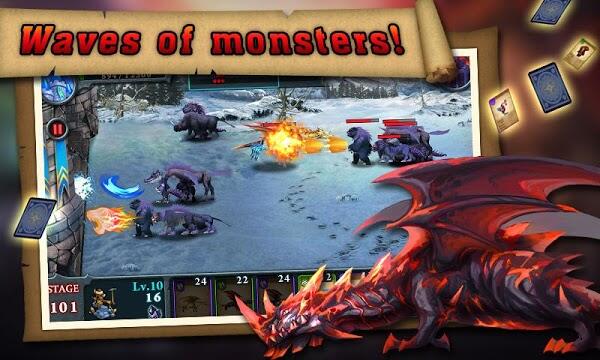 This is simply a tower defense game but with a unique vibe to it. Here, you'll be collecting monster troops that are based on real and mythological animals. You can unlock all sorts of monsters like dragons, alligators, pandas, tigers, unicorns, and many more.
You'll also be able to evolve them using the same card types so they can become more robust. Moreover, you can create an entirely new species today, one of the game's best aspects.
Fight against hordes of monsters as you try to defend your castle!
Highlights of Fort Conquer
If you want to enjoy a classic tower defense game, download Fort Conquer now and have fun.
Defend the tower – There are numerous games in today's tower defense, most notably Plants Vs. Zombies, Kingdom Rush, Bloons TD 6, and many more. These games all have one goal, which is to defend the tower from countless invaders today.
More than that, there are plenty of strategies in these games that make them enjoyable. In Fort Conquer, you can have fun with a classic tower defense that you'll enjoy today. Play with all sorts of monsters in the game today!
In Fort Conquer, you'll have fun with unlocking all sorts of troops from the legendary dragons to the mighty pandas and many more. You'll also be able to fight against plenty of troops and bosses here that will allow you to play with different strategies.
It's entirely up to you on how you place your troops on whether or not you'll evolve them today as well. You must fight against plenty of solid enemies today where you can earn rewards! Enjoy many types of challenging stages in this game now.
Build your troops – If you want to enjoy a tower defense game, you can have fun with Fort Conquer today. This game features the classics of tower defense, where you can go against hordes of enemies. There are so many troops that you can unlock and play within this game today.
You can have fun as you build your troops and deploy them in battle in this game. There are all sorts of special forces that range from ordinary animals to straight mythologies!
Evolve and unlock new species – In this game, you'll be playing with your troops, where you can deploy them anywhere you want. This game is similar to every other tower defense game out there. The only difference is that you'll be playing and fighting against countless beasts in here.
You'll be able to evolve the same species to make them more robust, and you can even unlock new ones. There are so many new species you can unlock here that are strong.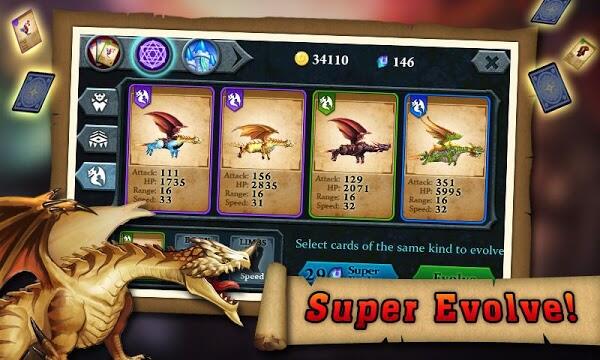 Plenty of stages – In this game, you'll be able to play in different stages and locations today. You'll be able to play in various stages today, where you'll face other monsters and bosses. Defend against the enemies as much as you can today.
Classic graphics - Fort Conquer features traditional graphics that allow you to have fun today.
Download Fort Conquer APK – Latest version
In Fort Conquer, you can have fun with plenty of monsters that you can place in the field! Unlock new species now and have fun.