Flip Master APK 2.6.60
Download Flip Master APK – latest version – Free for Android and try your skills with trampoline! Can you get many awesome flips without falling on your stomach?
Trampolines are so much fun. They represent childhood and carefree spirits. We can all agree that flips are so much fun if you know how to do them. But what if you can do extreme flips without the risk of falling? Is there such a way to do this? What if we told you that you can – at least in a game? Will you play it?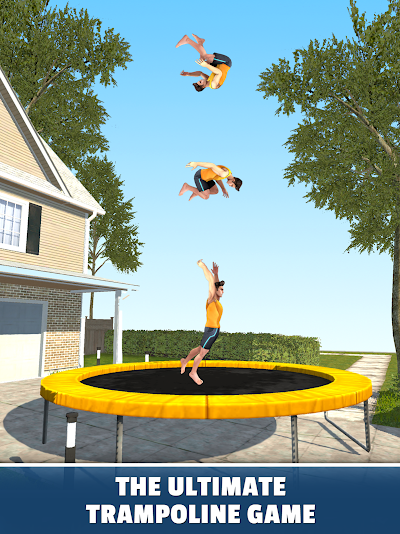 Flip Master is a game developed by Miniclip which has reached over 10 million downloads in Google Play Store. This game allows you to perform amazing flips in a trampoline! Think you can do them without falling on your head or stomach? Read more below!
What is Flip Master?
When we were kids, we were carefree. We only wanted to do things that were fun. But as time passes, we slowly forget the things that were once fun to us. But if you're a kid at heart, you'll know that trampolines are the best!
Flip Master allows you to rekindle your love for all things fun! It's a game that allows you to do flips as much as you want! The only catch is to avoid falling on your stomach or your head first! But beyond that, you can do a lot of flips in this game. Try to score high and beat your high scores. In this game, there are a lot of locations where you can do your flips. You can also select other characters to try!
Overall, the graphics are captivating and the physics are beyond real. It's as if you're really flipping yourself! Read on to learn more!
Features of Flip Master
Flip Master isn't your typical sports game. In this one, your sole purpose is to do as much flips as possible! Here are its features:
Variety of locations – In this game, you can play in tons of different locations to show your skills! You can play in the backyard or in a circus stage! Wherever it is, you only need a trampoline to show off your tricks. Aside from that, you can have different trampoline styles you can use! This will allow you to show off your crazy flips wherever you are! There are plenty of trampolines in this game that will blow you away.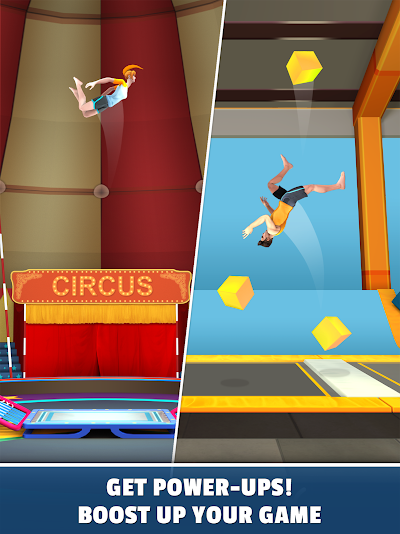 Plenty of skills and tricks – In this awesome flip game, you can unlock a variety of crazy and dangerous flips! There are countless backflips, front flips, gainers and 10 more tricks you can try! You can do a lot more on this game and try different tricks to impress your friends and family. But of course, it isn't easy to master them all. You may need to practice a lot before you can do all of them.
Crazy power-ups – In this game, you don't just flip. You can also have crazy power-ups to choose from. You can select the medicine ball or the Foam cube to start a party! There's also the Coin Rain power-up that allows you to get a gold rush!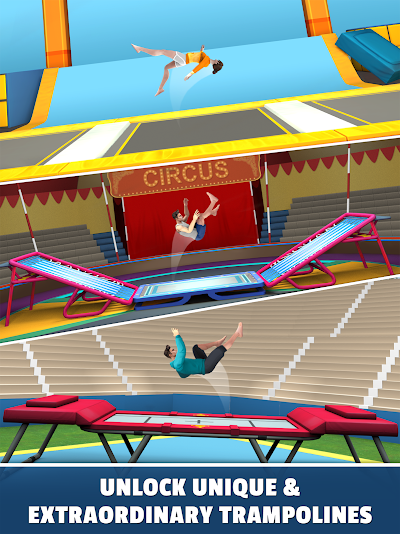 Amazing characters – In this game, you can select characters that suit your tastes! You can also upgrade and customize them so you can do a lot of flips. Note that each character is unique so their stats will be different from each other. But one thing's the same – they all do flips!
Easy controls – In this game, the controls are so easy you can play with just one hand! You just hold the screen and release to do flips. Then, you'll just swipe the screen if you want to change the direction of your character.
Flip Master APK
Flip Master is an awesome flipping game that will test your limits! Download the now so you can unlock all the flips and characters.