EvoCreo APK 1.9.11
Do you love pocket monster games? Download EvoCreo APK now! Enter a world filled with fascinating monsters as you evolve them and challenge people.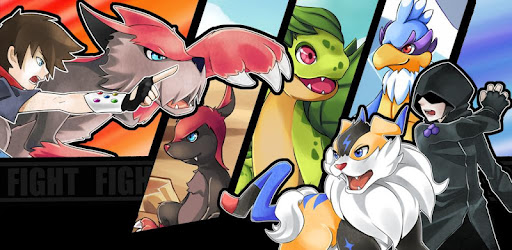 Download EvoCreo APK – Pocket Monster Game
There are so many exciting RPG games you can play with right now. But if you know your history, you'll know that the Pokémon franchise is one of the most recognized RPG games.
Today, many games are copying their style down to pixel graphics, and we're all down for it. One of the most enjoyable ones is EvoCreo, and it's got everything you'd want from a pocket monster game!
This game from Ilmfinity lets you embark on an adventure as you build an idle team full of Creo. These are monsters scattered worldwide here, and you can collect a lot of them today.
You can even evolve them and enjoy different ones that are more powerful. This game lets you enjoy the story as you collect items and monsters and enjoy fighting with others. You can also enjoy the PVP arena, where you can fight others in an exciting arena fight.
Pocket Monster Game
You can download and have fun with all sorts of free games right now. There are many genres to enjoy like fighting, simulation, RPG, 3D, puzzle, action, casual, and many more. Whatever genre you want to play, there are many interesting ones you can download for free!
If you're into RPG, then you can enjoy so many fun ones, from the most graphically stunning ones to even the most enjoyable ones like Pokémon. EvoCreo is a similar game to the Pokémon franchise, but it has its monsters and story!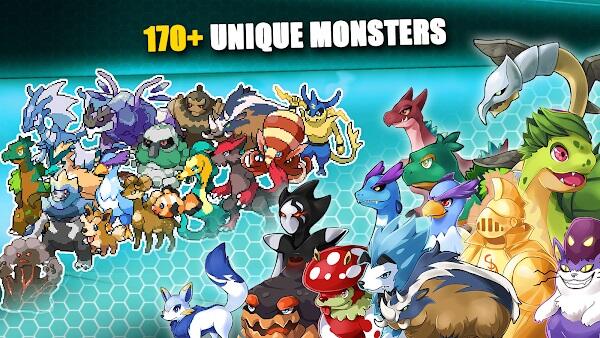 In this epic game, you'll be able to participate in duels with other trainers as you collect your monsters. There are over 170 monsters scattered across the land that you can collect here today.
You can then train and evolve your monsters and collect various items you'll need in your journey. There are many exciting stories and characters you'll meet in your way as well, and you can enjoy more than 30 hours of gameplay! This game lets you enjoy the pixel graphics, which is perfect for RPG games.
Plus, you can even fight other real players in PVP fights!
EvoCreo Features
There are no shortages of RPG games that you can enjoy right now. EvoCreo is one of them, and it's fun!
Pocket monster game – If you're someone who's looking for the best adventure game, then you can search for RPG games today. These games usually present the best graphics or the story, or the gameplay to everyone.
There have been quite a lot of these games produced over the years, and players can't seem to get enough of them. If you're a Pokémon fan, then you might want to check out EvoCreo and enjoy a fun RPG game!
This game is similar to the Pokémon games as you'll go through countless adventures collecting monsters and building your team. Here, there's a unique story that you'll follow and people you'll meet along the way.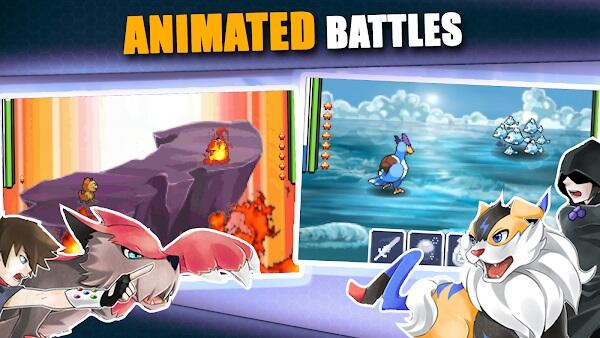 There are many monsters you can catch, and you can train so you can evolve them! Create the best team today and fight against others to dominate the rankings. You can choose what skills to use, and you can even fight against real opponents worldwide.
Over 170 monsters to collect – Many adventure games are available to play right now. If you're someone who loves playing RPG games, there are so many enjoyable ones you can play. But our topic for today is EvoCreo, and it's a fun game!
Here, you can collect over 170 Creos which are monsters that are scattered in different lands. There are many Creos available such as Fyroey, Monkopod, Skalanka, Deor, Cervucean, Rusarth, Detron, Elacat, and many more. Each one belongs to a unique element such as Nature, Fire, Electric, Dark, Water, Earth, Air, and Normal.
Train, explore, and fight – You can fight others as part of the story in this game. There are many opportunities to fight as you'll join countless tournaments in the game. Plus, you'll have the opportunity to explore various locations and different cities.
There are so many enjoyable areas you can enjoy exploring here where you can find unique Creos! You'll also have the ability to evolve your monsters as you make them stronger. You'll be able to enjoy fighting and evolving, and collecting many great monsters here!
Great story and graphics – With EvoCreo, you can enjoy a game with a great story where you can interact with others here. You'll also have fun with the pixel graphics, where you can walk around and enjoy. There are so many exciting things to watch out for in this game!
Download EvoCreo APK
If you love playing RPG games, then EvoCreo apk is the one you should be playing. Download it now and enjoy.