Dynamic Spot APK 1.72
Do you admire the iPhone 14 Pro's dynamic island? Well, you can now have it on your Android device using the Dynamic Spot Pro APK latest version! Here's how.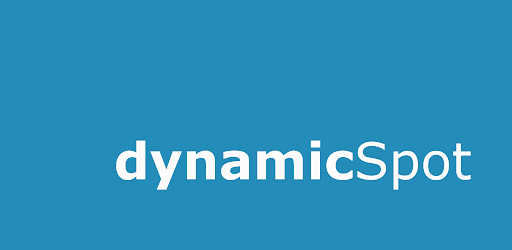 What is Dynamic Spot APK?
Dynamic Spot is an application that lets you customize your home screen by adding a "dynamic island" similar to the one on the iPhone 14 Pro and iPhone Pro Max. It shows your notifications, enabling you to act on them without opening the app.
This flexibility is one of the reasons why the iPhone 14 Pro's dynamic island is so popular. It boosts your productivity, saves you time, and gives you information at a glance.
Additionally, this application is lightweight, doesn't consume many resources, and is battery-friendly. You can be sure that it won't slow down your device.
How Dynamic Spot APK Works
This application simulates the dynamic island with unrivaled accuracy. It has an iOS-like design that makes it look like the real thing.
It appears like a pill-shaped cutout, usually positioned on top of the screen. It contains information such as the battery percentage and notifications.
What's more, you can customize the island to match your style. You decide what you want it to look like and what information it should display. This way, you can make it as useful or as unobtrusive as you want.
Easy Multitasking
With this application, you can easily switch between tasks. For instance, you can quickly reply to a message without leaving the app you're currently using.
This is possible because the island shows your notifications. You can act on them without opening the app, saving you time and effort.
Additionally, the application lets you choose which apps can show notifications on the island. This way, you can avoid distractions and focus on what's important. Once you get the notifications, you can: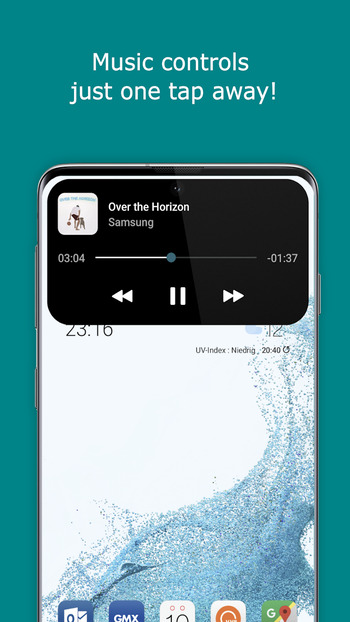 When you tap on the specific notification on the cutout, it will open the app.
Long Press. This action expands the notification and shows more information. You can then perform an action such as replying to a message.
Other Outstanding Features of Dynamic Spot APK
Compatible with Android's Notification System. This application is compatible with Android's notification system. It doesn't replace it but works alongside it. This means that you can still use all the features of your phone's notification system, such as setting up priorities and categories.
Customizable Design. Unlike the iPhone's dynamic island, you can modify Dynamic Spot APK. It is highly customizable, letting you change its appearance to match your style. You also decide what it can display and where it is positioned.
Supports Timer Apps. This application can work with timer apps, such as alarms and countdown timers. It will display the time remaining on the island, so you don't have to open the app to check it.
Show Battery Percentage. This application can show the battery percentage on the island. This is useful because you can check your phone's battery life at a glance. Additionally, it can show the charging status and estimated time to full charge.
Lightweight and Battery-Friendly. Dynamic Spot APK was designed to work even with low-end devices. It is lightweight and slow on resources. This way, you can be sure it won't slow down or overheat your phone.
No Root Required. This application doesn't require root access to work. You can install & use it hassle-free.
100% Support of Music Apps
This application was made with music lovers in mind. It supports all the features of popular music apps, such as Spotify and Apple Music.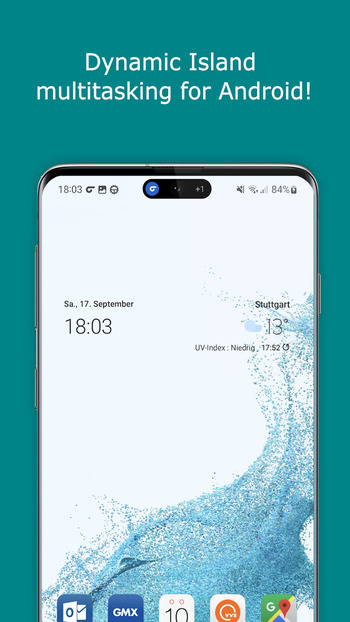 It can play, pause, and skip songs. You can also control the volume and see the current song's information, such as the artist and title.
Additionally, it has a touchable seekbar. This way, you can quickly forward or rewind a song without opening the app.
Finally, it can display the album artwork on the island. This is a great way to add some personality to your phone. Whether you're a casual listener or a passionate audiophile, this app is for you.
Dynamic Spot APK Download
This application is a game-changer. It makes multitasking on Android easier and more convenient than ever before. It is highly modifiable, enabling you to make it your own. Whether you want a simple island or a feature-packed one, this app is for you.
However, you will require in-app purchases to open some of its features. If you want to access these features for free, you can download the Dynamic Spot APK Android.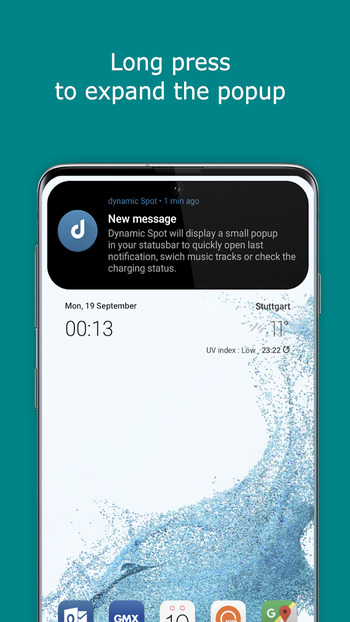 The Dynamic Spot APK for Android is sure to make your multitasking experience better. It unlocks all the features of the app and removes all ads. This way, you can use the app without distractions.
Conclusion
Dynamic Spot APK is an outstanding application. It has everything you need to make multitasking on Android easier. Whether you're a casual user or a power user, this app is for you.
If you're looking for an even better experience, you can get the Dynamic Spot APK free download. This version unlocks all the app's features, improves its performance, and removes all ads.
Whether you choose the original or the version, Dynamic Spot APK is sure to make your life easier. Give it a try today!