Drawmaster APK 1.12.27
Download DrawMaster APK Latest Version free for Android. Draw a path for your weapons and pass each of the puzzles to proceed in this fun game.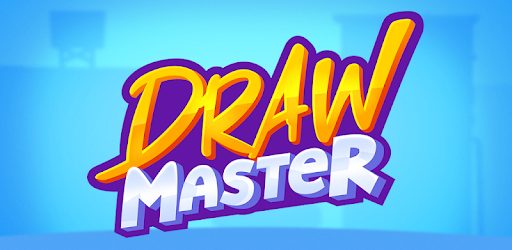 Are you a fan of puzzles games? Then, definitely test out your own skills in the DrawMaster game for Android today! In this fun puzzle game, you will need to control various character and clear a path for their weapons. Doing so will lead you to victory in each of the levels.
Does the concept seem simple enough to understand? If so, then go head and download DrawMaster for android now and get started!
How to Play DrawMaster
The concept of the DrawMaster game for Android is actually easy to understand. Basically, there are different objectives in each level that need to be met. Get rid of your opposing threats with whatever weapons you have available at the time. But, you'll need to draw the trajectory of your weapons.
Does this seem simple enough to understand? Because the actual gameplay isn't It will require a bit of thinking and skill to get through some levels. Different weapons will require a different way of thinking. You will have access to throwing knives, darts, bow and arrows, and other weapons that will test out your own critical thinking level.
Remember, if there isn't a challenge, then this wouldn't be a puzzle game worth playing.
Graphics
DrawMaster uses 2D graphics that are actually a treat to look at. The character art is decent and works for the exact style the game is using. You don't need to take everything in this puzzle experience too seriously. Thus, the more cartoony aesthetics are a treat for any player.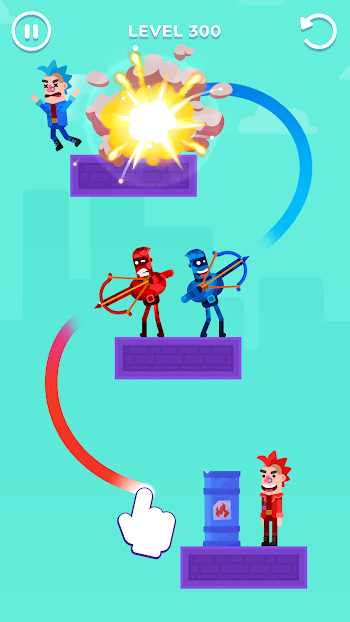 All in all, the graphics aren't anything too impressive. However, they definitely match the overall theme of the game. And, a puzzle genre, the visuals aren't necessarily a strong reason for people to be playing. So, the graphics don't need to be too fancy or highly detailed and touched on.
DrawMaster APK Free Download
That's not all. You can also choose to download the DrawMaster APK latest version free for your Android. We have this option available right here on our website.
This version won't have much of a difference in comparison to the original version. Although, you will save some mobile data and storage space, due to the condensed file size. That's one benefit over the original that shouldn't be ignored.
So, go ahead and download this version for yourself now. And after you've gotten your hands on this APK, check out our other puzzles games available on the website. You'll continue to keep your brain active and growing through various challenging games.