Draw It Story APK 1.2.5
Love drawing puzzles? Download Draw It Story now and enjoy various levels where you can solve different challenging levels by just drawing certain things.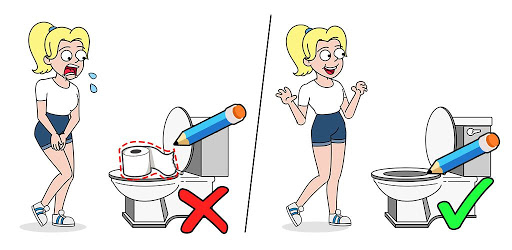 The puzzle gaming world is filled with different types of puzzle games right now. If you want to play a unique one, there are different types available to play. But the most common theme today seems to be the drawing puzzle games where you can solve everything just by drawing. Draw It Story is a popular one of these categories and it's a game that can give you a lot of fun today. Here, you can enjoy plenty of levels that are all challenging.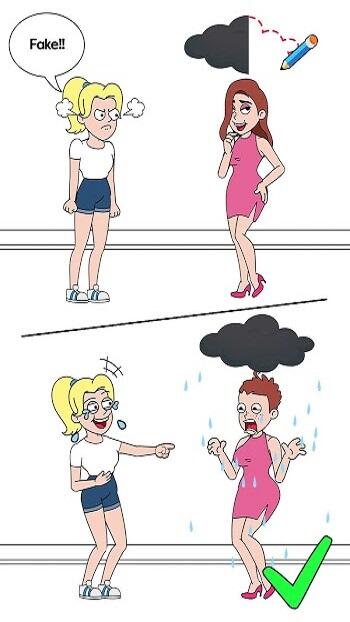 The only way to solve these levels is to use your imagination and to draw a certain thing. For instance, you may need to draw a girl her backpack so he and his husband can go on a trip together. Then, you can also draw the girl a hat so she doesn't get scorched by the sun! Here, there are all sorts of scenarios you'll face and you need to solve all of them. But if things get too difficult, you can always ask for a hint!
Draw and Solve
The puzzle genre has evolved so much during the past years. Now, you can play plenty of puzzle games that are unique and are amazing. Back then, we only know puzzle games like Chess, board games, checkers and others. But today, they've evolved so much that they don't even look like puzzle games anymore. But if you enjoy drawing puzzle games, you'll certainly love playing Draw It Story today as it has all of the best scenarios you can play.
This game lets you complete a puzzle scene by thinking hard and completing the scene. Here, you need to solve various scenarios such as helping a woman escape a shark by drawing a life preserver on it. There's also a level where you'll need to draw a flag so you can sail. Then, there's also a level where you need to draw another cleaning material to help your wife. As you can see, there are plenty of fun levels you can play today that you'll love.
Here, you can also enlist the help of a hint if you're having a hard time. But take note that they cost coins!
Draw It Story Features
If you want to enjoy a puzzle game unlike any other, you can play Draw It Story today! Here are its most amazing highlights.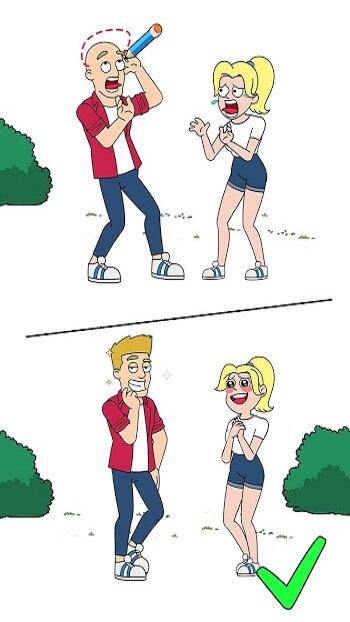 Unique Puzzle Game – In today's world, we face a lot of problems daily. There's not a single soul on Earth today who doesn't face any problems since all of us are imperfect. But if you want to easily solve these problems, you can play Draw It Story now. Just by drawing something, you can solve challenging levels now that are all unique! Here, you'll face unique scenarios every level and you'll need to use your wits to solve it.
In the world of puzzles, you can enjoy quite a lot of them these days. But in this game, you can just draw to solve the levels easily. In this game, you can enjoy a lot of different scenarios that will test your skills and knowledge. Here, you need to save a woman from the shark, help a guy get his girl, get back at people and more. There are unique scenarios you'll face per level and it's going to be more difficult.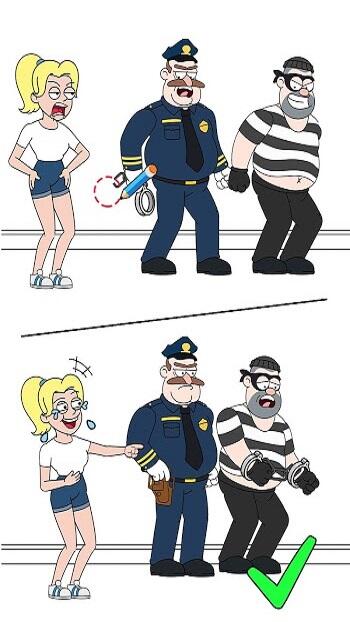 Dozens of Levels – There are so many challenging levels you can face today in this game. Here, there are unique scenarios that you'll face and that you'll try to solve today. There's one where you need to draw a guy his hair for him to look good in front of a girl. Then, there's also one where you'll draw a wedding dress to save a girl from humiliation and more. There's also plenty of fun levels to play right now that you will enjoy today. Here, you need to challenge yourself to think deep and to solve the puzzles. But sometimes, the puzzles will get harder as you progress.
Draw to Solve – This puzzle game lets you draw on the screen to solve the puzzles. Here, you only need to draw a certain thing in order to solve the levels. You can try to draw as much as you want but you can only proceed when the right thing was drawn. In this game, you can enjoy a fun time today where you can draw a lot of things at once.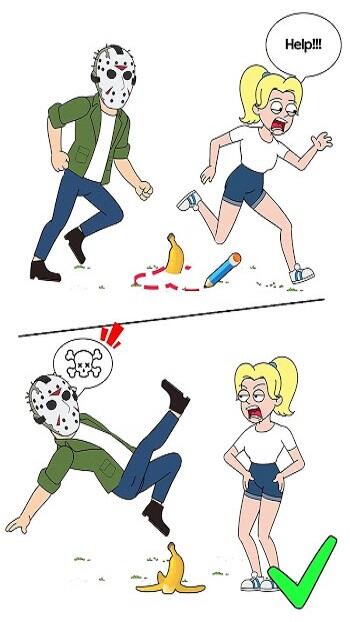 Unlock Hints – Sometimes, even the smartest people can't solve all the problems they face. In this game, you're going to face levels that you'll have difficulty solving. Thankfully, there are hints that you can use to solve the level easily. But they cost money so use them only when you need them.
Download Draw It Story APK – Latest version
Drawing puzzle games are what's trending today. Enjoy Draw It Story now and solve plenty of scenarios.