Dead Effect 2 APK 220322.2470
Download Dead Effect 2 APK Latest Version free for Android. Experience a terrifying nightmare, unlike any other. Enjoy this epic horror shooter.
Something is brewing in the dead of night. What could it be? Download Dead Effect 2 for Android to find out.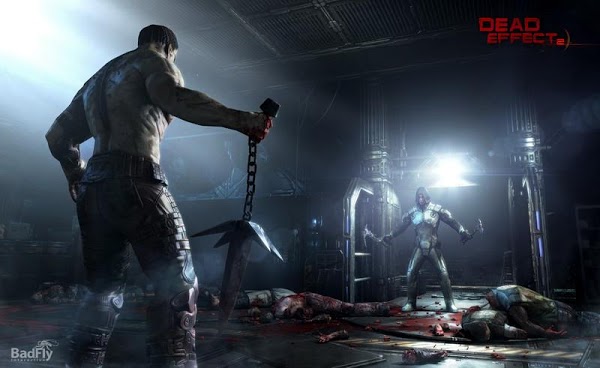 This Sci-Fi Horror shooter is sure to get your blood boiling, nerves aching, and skin shivering with its amazing and immersive gameplay. Enjoy the game anytime, from any location with the offline campaign mode with various missions and achievements.
Dead Effect 2 Features
Why should you download this scary game? Well, if you're not into horror genres, then you wouldn't be here in the first place. That being said, there's more than just this reason to keep you playing the game.
Graphics and Sounds Like a Console Game: the latest NVIDIA tech for Android has been utilized to bring you these stunning graphics and sounds. Professional voice actors take the time and effort to set the mood of each scene. Likewise, the soundtrack ad overall atmosphere of the game is set to really get your hairs on end and keep you on your toes.
RPG Elements and Development: You have access to 3 different characters in the Dead Effect 2, each with their own distinct personalities. You'll need to train them and develop them as you play. Furthermore, there are over 100 upgradable implants for your body, as well as gear sets. Alongside these are more than 40 different weapons.
Immersive Gameplay: You'll spend a good amount of time within the game. The fully offline story is over 20 hours long, with an extra 10 hours of content. Additionally, you'll be able to score a plethora of achievements.
Customizable Controls: Lastly, the controls of the game are fully-customizable. If you aren't comfortable with the current layout, you can switch it up at any time to match your preference.
Graphics and Sounds
Graphics of Dead Effect 2 are pretty decent. The quality of graphics is reminiscent of a PS2-PS3 era game. The animations are also fluid and believable when put into motion. At times, you'll feel like you're playing a console game.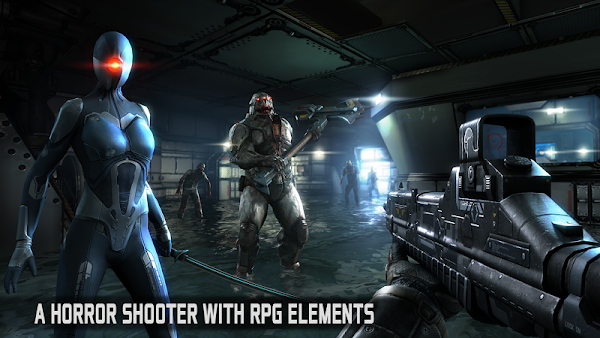 As for the sounds, cutscenes are completely voice acted with a cast of great actors. The sounds really set the mood for this horror Sci-Fi adventure. As such, the game does a really good job with the overall theme of gameplay.
The utilization of both graphics and sounds together make this one chilling experience.
Dead Effect 2 APK Free Download
We're not done yet, you can also choose to download the Dead Effect 2 APK 2020 game. With this version, you can ignore some of the game's rules and skip your way through the story. If you're only here for the story or want to have some mindless fun, this is definitely for you!
With these additions , you can get straight to the action, unlock everything, and never die! These are all great benefits for anyone who wants to speed through the entire game.
Conclusion
So, if you're looking for a game than can give you a quick scare, look no further. Download Dead Effect 2 APK latest version and experience a fun and thrilling Horror Sci-Fi shooter game with an epic story.