Criminal Desires APK 2.1.11
Are you interested in working as a police officer or a detective? How about when there's a hot guy there? In Criminal Desires, you'll work as police and do missions!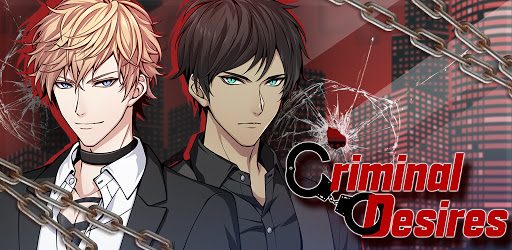 The job of the police is always hard and riddled with risks. They protect and serve the people by risking their lives on the job every time. Even so, they do it even though there are many jobs available. In Criminal Desires, you'll experience their job along with the risks that goes with it. But more than that, it looks like you'll be entangled with a mystery case and romance?
In this game concocted by Genius Inc, you'll be Christopher who works as undercover police along with Rob which is also your childhood friend. Together, you go on solving cases left and right which led you two to become the precinct's stars. But when you were assigned on a mission regarding a mafia family, things go out of hand as you'll find it hard to trust anyone. But can you trust your friend that you've known for so long with your heart?
Romance and Mystery
There are plenty of jobs all over the world but being police is one of the hardest and riskiest. This is because you'll constantly encounter difficult situations as well as people that commit crimes. However, the police's job comes with some rewards and recognitions as well. If you're one of the people brave enough to venture in this job, download Criminal Desires now. This game stirs up trouble with your job and your heart as well!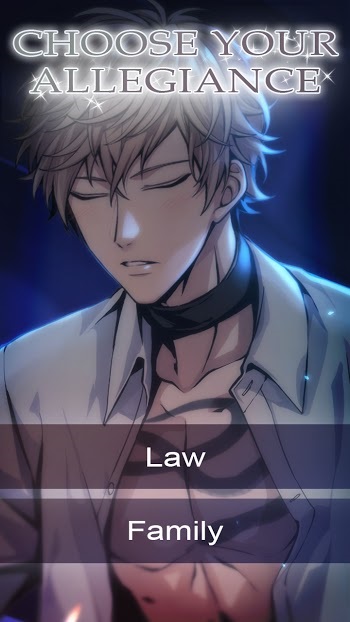 In this Yaoi game, you'll team up with Rob who's also your childhood friend. But aside from that, you'll need to infiltrate the Abbaglio family who's a known mafia family in the city. You'll then get to meet Christopher who's a leader and someone who exudes charisma. Together, there are a lot of things you'll do to do the job that might lead to some questionable scenes. But more than that, there are a lot of mysteries to uncover and hearts to discover.
In this game, you'll be given 2 choices every time. Your choice will lead to a future that only you can know. Choose wisely if you want the future for yourself!
Criminal Desires Features
What would you do if you became a police officer? In Criminal Desires, that's exactly your job and it comes with a lot of risks.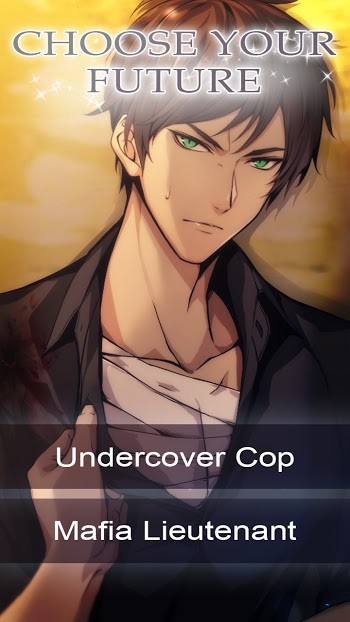 Interesting storyline – Almost every country in the world has police of their own. These people are responsible for ensuring the safety and that not a single law is broken. To do their jobs, they are always in the face of danger and sometimes even infiltrating crime organizations. Yes, it's a dangerous job but in Criminal Desires, you'll have more than just a dangerous job to worry about. Here, you'll work with 2 awesome and gorgeous-looking guys.
Here's the story, you and Rob are two of the precinct's most talented officers. Then, the chief suddenly assigned a mission wherein you two will infiltrate the Abbaglio family which is a notorious mafia in the city. There, you'll meet Christopher and then you'll need to do all sorts of missions. These missions at first will be to test your loyalty to the family. But as you progress, you'll discover mysteries that will change the way you look at the world and your job.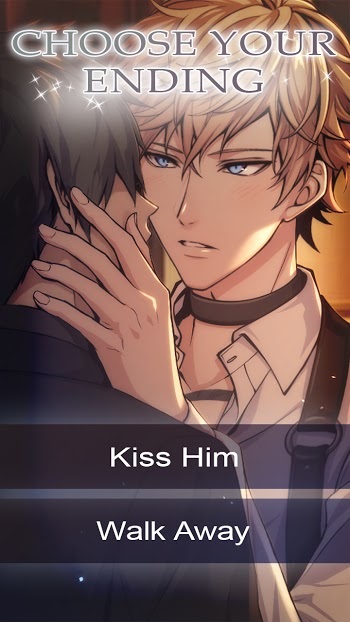 Notable characters – In Criminal Desires, you'll meet 2 main characters such as Rob and Christopher. Rob is your partner in the police department as you're both the best officers of the precinct. He's also your childhood friend who always had your back at home and in the streets. Then, there's Christopher who's the leader of the Abbaglio family. He's composed and a very dependable leader and a member of the community.
In this game, you'll spend a lot of time with the two as you get to know them. Eventually, you'll be given a choice as to who you would want to give your heart to. Will you give in to your childhood best friend Rob or to Christopher who just has a way with words? In the end, your choices are what matters in this game.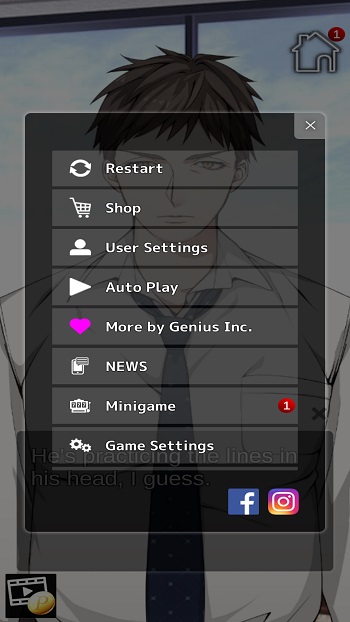 Freely select choices – Speaking of choices, you're free to select what you'll do in this game. At regular intervals, you'll be given 2 options that will have an impact on the game. Eventually, your choices will lead you to two main choices. Either you select Rob or Christopher and go for law or family. There are a lot of choices to make so choose wisely.
Amazing graphics and sound – This game has amazing visuals that will get your heart pumping every time. Aside from that, you'll enjoy the sounds that makes the game exciting.
Criminal Desires APK
Can you take the heat in your job and in your love life? Download Criminal Desires now and choose your guy!