Crash Delivery APK 1.6.4
Download Crash Delivery APK Latest version free for Android and enjoy adrenaline-filled gameplay. You'll be required to deliver cargo safely in airborne vehicles to earn treasures.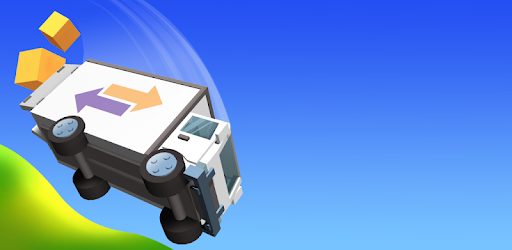 Crash Delivery is a fun game that's designed to test your judgment skills. You'll be required to use an airborne vehicle to deliver cargo safely to a specific destination.
The game has different levels with unique features. You'll get to enjoy hilly, snowy, and many more gaming environments.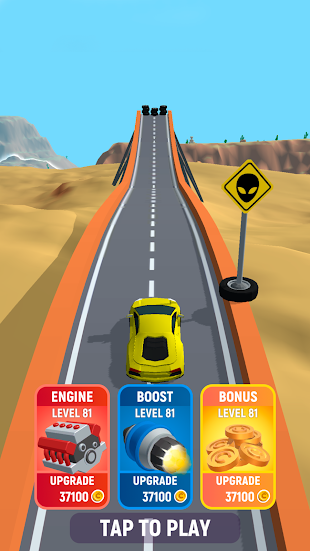 As such, you should keep upgrading your skills to ensure that you deliver all the cargo required without destroying your airborne vehicle entirely. This way, you can be certain that you'll earn coins and other unique treasures to enjoy more features of the game.
If you believe that you have the resilience to withstand nail-biting gaming escapades, you should download Crash Delivery for Android. This pocket version will ensure that you enjoy all the gameplay through your mobile device.
Why Crash Delivery is and Exceptional Game!
This game gives you many challenges to complete. Additionally, it offers many vehicles that you can use to complete your challenges.
When you join the gameplay, you'll have the leeway to access all the unlocked vehicles. As such, you should only choose that which can withstand all the difficulties of that particular level.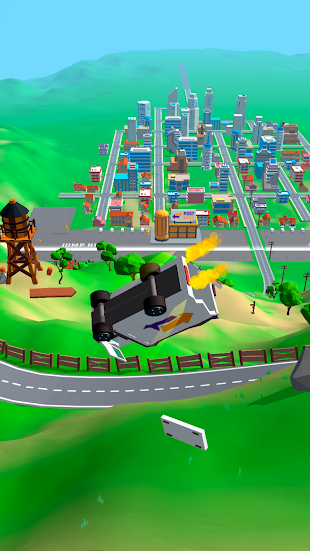 Even trickier, the cargo that you're expected to deliver to your clients is fragile! How will you manage to protect it from destruction amid the difficult delivery conditions?
Well, that will depend on how well you land! Ensure that you accurately assess your landing area before engaging the landing gear. This way, you can be sure that you'll land in a safe area, thus protecting your cargo from destruction.
Also, the unique 3D graphics and exceptionally adventurous gaming area set this game apart. You will enjoy unmatched challenges in thrilling environments!
Super Addictive Gameplay
This game challenges you to use an airborne vehicle and deliver a fragile cargo to your customers. It has several levels, including Volcano, Green Hill, Snow Mountain, Area 51, Night City, and Cloudy Temple.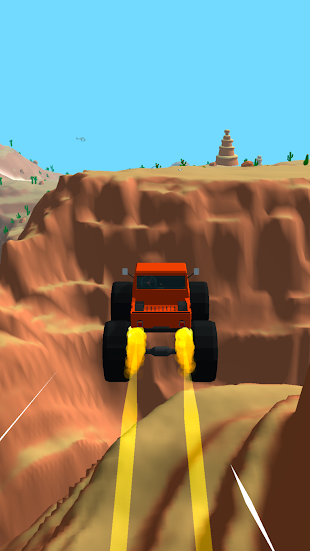 Additionally, the game has many vehicles in the garage for your selection. Always choose formidable vehicles that will withstand the difficulties of each level.
Ranking Parameters in the Game
Launch Speed.This is the speed at which your vehicle becomes airborne. The higher this speed is, the further you'll go and the better your chances of delivery your customer's package successfully.
Landing Distance.After how long will you land? What distance will your cover after landing? All these parameters will be used to determine your overall score. The higher it is, the better it'll be for you.
Maximum Height Reached.How far up has your vehicle travelled? You should always aim at flying higher and higher! The higher your levels, the more treasures you'll garner and the better the gameplay will become.
Barrels and Front Flips You Attain.You'll achieve this after rolling immediately you land—usually due to high speed. Every barrel will earn you a bonus of approximately 200 coins. Front flips will also earn yourself some useful treasures!
Ability to Deliver Your Cargo. As you try to achieve topnotch speeds, you should always remember that you're carrying a fragile cargo for your client! If you deliver it successfully, you'll earn unique treasures that'll help you unlock better gaming features.
Go Beyond with the Crash Deliver APK Download
Get the modified version of the already great game for some amazing additions to features:
Crash Delivery is your ideal game if you love adrenaline-filled gameplay. It has many vehicles and other superb features that make the gameplay worth every minute. Nothing should be in your way of downloading now!