Construction Set APK 1.4.18
Leggos are the building blocks of fun. Use these tools to create anything your heart desires. Download Construction Set for Android to get started.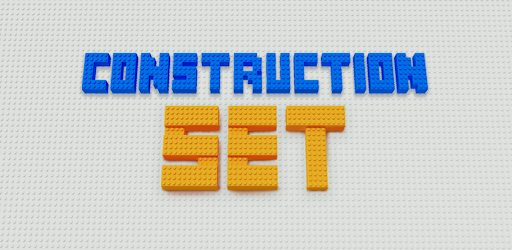 | | |
| --- | --- |
| Name | Construction Set |
| Updated | |
| Compatible with | Android 5.0+ |
| Last version | 1.4.18 |
| Size | 155.34 Mb |
| Category | Puzzle |
| Developer | SayGames |
| Price | Free |
| Google Play Link | com.constructor.games |
Test your hand in this fun and easy to play construction game. Any architect will find it a joy to build all of the world's greatest monuments in the blink of an eye. Download Construction Set for Android and you'll be able to create some of the greatest civilizations around.
Reasons to Play Construction Set for Android
Over 200 different parts with tons of set pieces that you can utilize. These range from monuments and items to even people! You'll find many notable sets like the Statue of Liberty, Roman monuments, spaceships, and many more.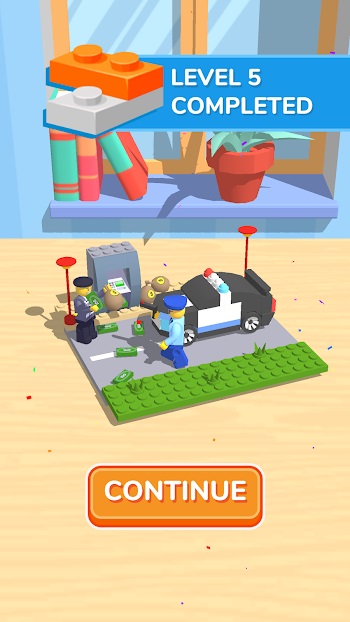 Also, Construction Set is amazingly user-friendly. There's never a moment where you'll feel like you're lost or need any help in your construction. Make all of your architect dreams come true with how easy the controls and interface are.
Graphics and animations are also another great factor of the game. Some people might not be keen on the Leggo block style that's presented. However, after giving the game a try, you'll find how fun and amusing it can be. There's no need to focus too much on the art-style, it will surely grow on you.
Gold packages are also available to unlock. This can be done by completing different sets. Now, there's even more incentive for you to continue building and growing your world.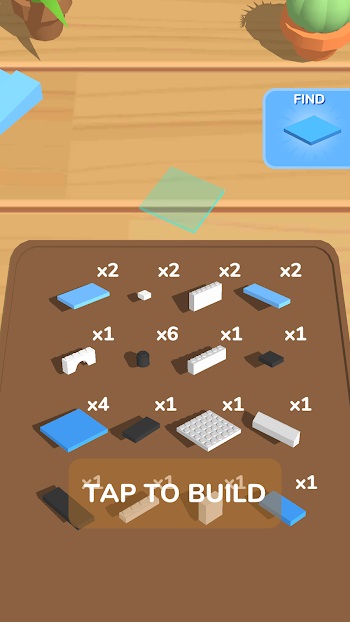 Build your dream world, one brick at a time. There's no rush, as every great architect knows time is a luxury. Slow and steady with your creations will surely amount to the best results.
Leggo Nostalgia
Creating everything is takes one Leggo at a time. If you've ever spent your childhood playing with these colorful blocks, then this will be a blast to the past. Never have we imagined that a grown person would enjoy building with Leggos this much. Get washed away by the waves of nostalgia when taking one Leggo at a time and creating stellar inventions with your own two hands.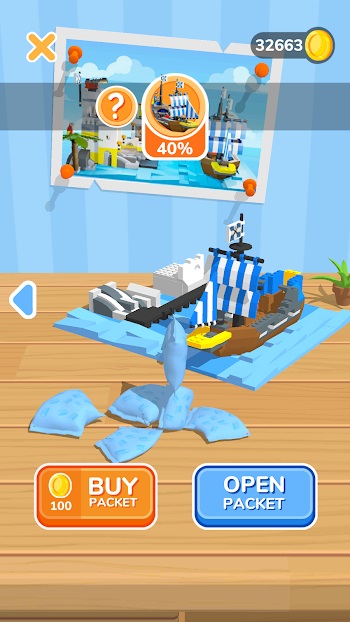 Lay everything down on your work desk and get to work. You'll have a limited amount of resources to build everything. However, there's no reason to feel discouraged. This is because Construction Set will tell you what pieces are needed for each step. You never have a feeling of being loss. Likewise, there's never an urgency to complete one thing. You'll be able to pace yourself and take your time with each construction.
Construction Set APK Free Download
With all of this in mind, how do you feel about the game? If you are sold, then click on our link to install the Construction Set APK free download. There aren't too many differences from the original version, besides the available file. You can manage this file and even delete it after installation to save storage space. Unlike the Google Play Store version, where the file continues occupying space, as long as the game is installed.