Company of Heroes APK 1.3.5RC1
Download Company of Heroes APK Latest Version free for Android now! Enjoy this strategy based World War 2 game against various threats.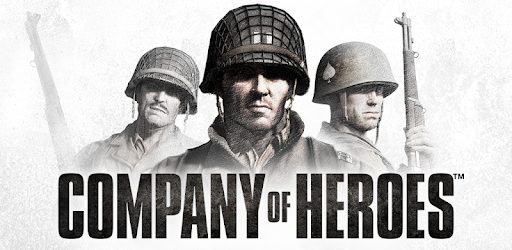 The war on Germany has begun. Take your troops out into the battlefield. You are in charge of commanding their every actions. Therefore, failure is NOT an option. Download Company of Heroes for Android to enjoy a high-stakes strategy game for mobile devices.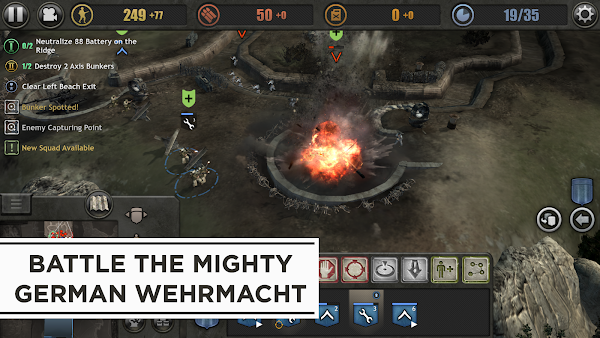 Take out your notebook and make sure to keep track of all tactics and game plans. The battlefield is fierce, and you need to use everything in your arsenal to bring your men back home in one piece!
Different Features in Company of Heroes
Before you embark on this all-out war between nations, you'll want to know a few things regarding the actual gameplay. So, take a moment to look over all of the different features offered in Company of Heroes.
No need to worry, if you wish to skip straight to the download, it is still easy to learn everything. You can begin playing with no prior knowledge and become an expert in a matter of minutes. To this extent, knowing the features will bring you that much closer to mastering the game.
Now, here are the various characteristics that everyone should keep an eye out for…
Real-Time Strategy Game on Mobile: Learn the ropes of a true strategy game where all of your decisions will matter in the long run of gameplay. If you truly wish to achieve a swift victory over your opponents, you'll need to think and devise a powerful counterattack. The Command Wheel feature is made to make all aspects of strategizing easier and accessible for your Android mobile device.
Various War-Based Missions: You will play through 15 different missions, directing a squad of US troops. The objective is clear, you are reliving the battles of World War 2 (WWII), thus you will face off against the mighty forces of Germany. Be aware, these missions are challenging and will require intensive thinking and tactics to come out victorious.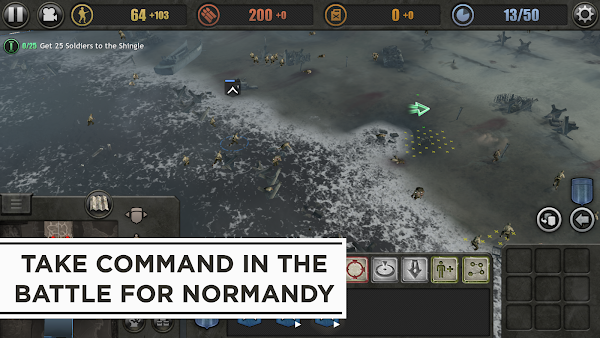 Shape the Entire Battlefield: The environment in which you battle are completely destructible! Have a blast reshaping the entire battlefield into your own image. Once you have finished each mission, the land will have been scarred with the marks of an intense battle.
Graphics
As far as graphics go, Company of Heroes is in the mid to top-tier. All visuals are realistic and immersive. The game is displayed from a bird's eye perspective in order for you to fully gauge the battlefield. This works perfectly for the strategy aspect of gameplay. Therefore, there shouldn't be any room for complaint.
Additionally, the different models, like tanks and soldiers, are high quality and keep the immersion. You'll feel as if you are the head commander of the ensuing battle.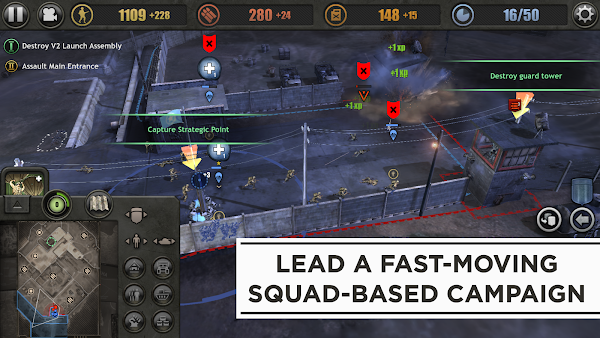 What better way to enjoy a strategy game than what is already offered here? We'll answer that, there is no better way!
Company of Heroes APK Free Download
Get the Company of Heroes APK latest version to enjoy a few extra additions and benefits in comparison to the traditional Play Store download. These benefits will make installation and playing more accessible for users.
For example, maybe you don't have enough space on your device for too many games. This could lead to thinking twice about adding another great game to your library. This issue is instantly solved when you download Company of Heroes APK Android.
Go ahead and download the APK file for your Android device now! The battle has only just begun.