Collect Flag APK 1.5.0
If you enjoy obstacle course games, download Collect Flag APK now. Have fun collecting the suitable flags based on the clue! Plenty of levels are waiting for you.
| | |
| --- | --- |
| Name | Collect Flag |
| Updated | |
| Compatible with | Android 5.0+ |
| Last version | 1.5.0 |
| Size | 243 MB |
| Category | Puzzle |
| Developer | Ismet Onur Abdioglu |
| Price | Free |
Download Collect Flag APK – Unique Obstacle Course Game
If you're someone who enjoys racing, then you can have fun with so many of them now. There are motorcycles, cars, marathons, and plenty of racing games that exist now.
They make for the perfect mobile games since they're fun and easy to play, especially the unique ones like obstacle course games. One of the most fun obstacle course games today is Collect Flag! Enjoy a fun game that will test your general knowledge while running.
If you're confident in your IQ, then you'll love playing this game as it will test your knowledge and running skills. Here, the game will give you a clue where you'll guess which country the object is from.
Two flags will be in your way, and you'll need to collect the correct one! In this game, you can also collect diamonds on your way and avoid obstacles that will slow you down. There are plenty of levels to play here today.
Race and Get Flags
There are so many racing games that you're free to play right now. These are games that are enjoyable for everyone since they incorporate racing today. There are car racing games, marathons, and other types of racing games available. But if you're into obstacle racing games, then you can find many unique ones right now.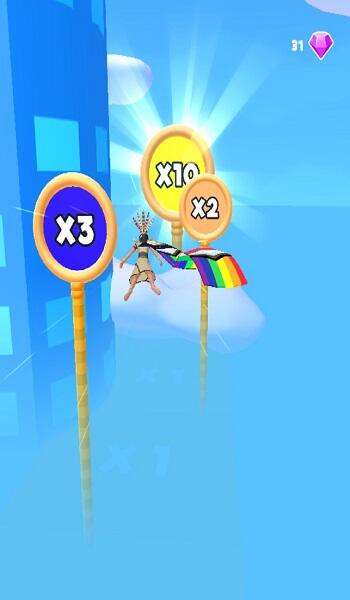 The most popular ones today feature unique concepts that will truly let you have fun. Collect Flag is a unique one that enables you to use your world knowledge while running.
This game tests your knowledge of pop culture and all the things around the world. In this game, you'll run through countless tracks which feature many obstacles in your way. You'll need to collect the correct flags to get through the tracks.
The game will give you a clue, for instance, The Statue of Liberty, and you'll need to select the right flag to which the object belongs. You must use your quick thinking to get past the obstacles today!
In the end, you'll be able to get extra rewards as you get more correct flags.
Highlights of Collect Flag
There are many fantastic racing games today, but Collect Flag is the one for you! Check out these fantastic features now.
Enjoy racing – There are so many available racing games to be played today. When it comes to this genre, you can have fun with cars, motorcycles, marathons, and many more types.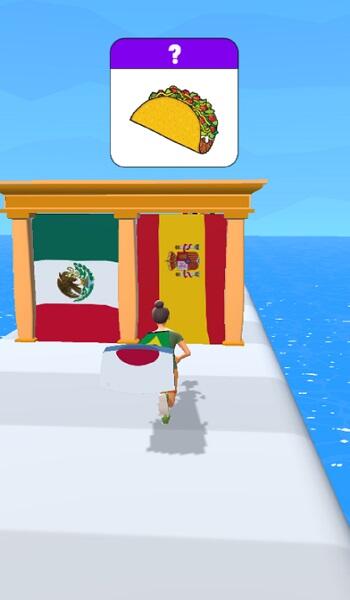 You'll have the ability to download all sorts of amazing games in this genre right now. But if you're looking for the best obstacle racing game, then Collect Flag is the one for you. Enjoy a game where you can test your IQ while running in tracks.
Here, your goal is to get through the levels safely and quickly. To do this, you'll need to go through numerous obstacles that are in your way. The game will ask you the origin of an object so you can collect the right flag.
If you're wrong, you'll be pushed back, and you'll need to go to the correct flag then. This is a game that will test your quick thinking and reflexes today! Enjoy numerous levels that are challenging and enjoyable to play now.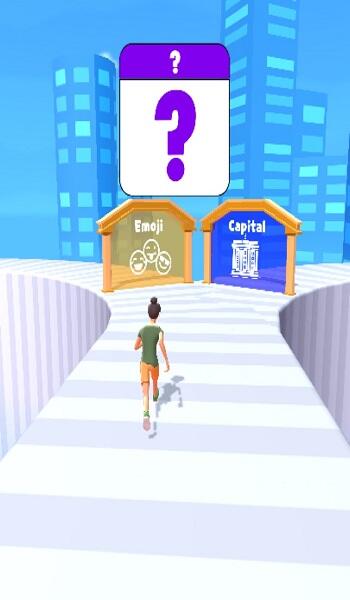 Collect flags – There are many unique countries in the world right now. Each one is unique, and many people live there. Whatever your nationality is, we're sure that you know a lot about other countries as much as your own. In Collect Flag, you'll be able to put your knowledge to the test!
Here, you'll be given a clue in which you'll guess the country of origin. There are numerous questions here, like the Christ the Redeemer Statue, which is located in Brazil. You'll also need to be able to distinguish the different flags!
Numerous tracks – Each track in Collect Flag is unique, and you'll be able to go through many obstacles. Enjoy new challenges on the way and finish with flying colors today.
Here, you can collect as many diamonds as you can and extra bonuses at the end for flags collected.
Simple controls and 3D graphics – You need to swipe your finger from left to right to control your character in this game.
You can dodge obstacles and go through different routes with easy controls. Plus, the 3D graphics add realism to the game!
Download Collect Flag APK – Latest version
There are plenty of racing games available but Collect Flag is a fun one! Test your knowledge of the world here.