Cage Fight 3D APK 1.5.5
Download Cage Fight 3D APK for Android and manage a boxing club. Improve your facilities to attract the best talent and show everyone who the boss is!
Detailed Description of Cage Fight 3D APK
In Cage Fight 3D, you take on the role of a boxing club manager. You will unleash your business acumen to expand your club and lead it to glory.
However, this success will not come easy. You must invest in better facilities and hire the best trainers to produce world-class boxers. Always remember that you will be in a dog-eat-dog world where only the fittest survive.
As such, you must recruit the best fighters and take them through rigorous training. If you want to be the best, you have to beat the best. Thus, you must put your fighters through their paces and ensure they are in top form before taking on anyone in the ring.
Ultimately, your goal is to be crowned the king of the boxing world. Can you achieve this lofty ambition? There is only one way to find out. Download the game plan your strategy, and get in the ring.
Garbage In, Garbage Out
There is an old saying in the business world that goes, "Garbage in, garbage out." If you want to produce high-quality products, you need to use high-quality materials. The same applies to Cage Fight 3D.
To produce world-class fighters, you must invest in quality training facilities and hire experienced trainers. Otherwise, your fighters will not be able to reach their full potential.
It is also critical to carefully select the fighters you want to recruit. Ensure they have the right skills and attributes for success in the ring. With the right team in place, you will be well on your way to boxing glory.
A Unique Cage Concept
If you are a boxing fan, you will be familiar with the traditional boxing ring. However, Cage Fight 3D offers a unique twist on this classic concept.
Instead of a boxing ring, the fights take place in an enclosed cage. This adds an extra layer of excitement to the game as the fighters can use the cage to their advantage. For instance, they can lean on the cage and bounce off the walls to deliver painful blows to their opponents.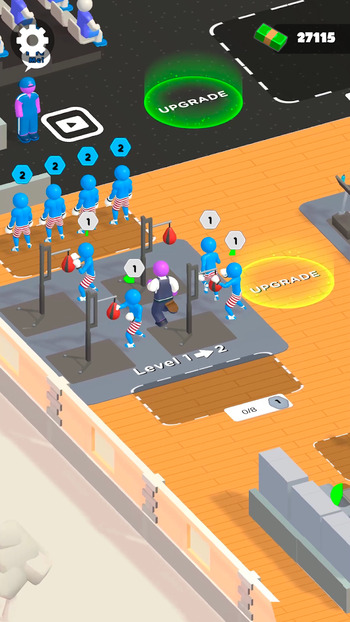 The cage also makes it more difficult for the fighters to escape from a bad situation. This increases the chances of a knockout, which is always good for entertainment value.
Lots of Training Facilities Available
As your boxing club grows, you will access more training facilities. There is a weight room for strength training, a ring for practicing your moves, and a track for endurance training.
You can use the training rooms to work on specific skills such as speed, agility, and reflexes. By investing in quality training, you will produce world-class fighters who can take on the best in the business.
Here are some training facilities available in this game:
These are great for endurance training.
Punching Bags. These are perfect for practicing your punches and improving your speed and accuracy.
Strength-Training Machines. These will help you build muscle and become stronger.
When these facilities are put to good use, you will develop a well-rounded team of fighters who are ready to take on anyone in the ring. It is the ultimate test of your boxing management skills.
Top-Notch Customization Options
Cage Fight 3D offers excellent customization options for your fighters. You can change their hairstyles, skin color, and tattoos.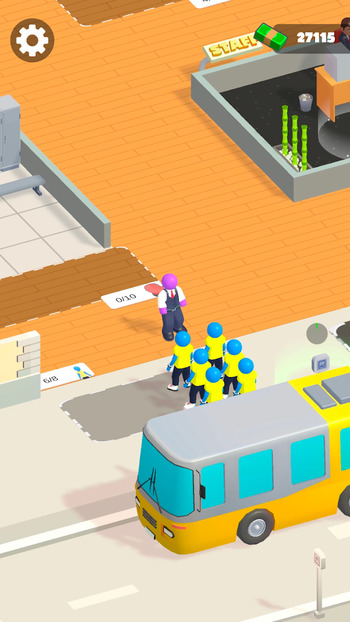 You can also purchase different types of clothing and equipment for them. For instance, you can buy gloves, trunks, and shoes. By customizing your fighters, you will make them more unique and stylish.
Even better, you can add the country flag of your choice to their trunks. This is a great way to show support for your country and add some extra patriotism to the game.
Schedule Boxing Matches
Once you're through with training and customization, it's time to schedule some matches for your boxers. This stage of the game is critical as it will determine whether you become a world-class boxing manager.
Ensure you match your fighters up against opponents of similar skill levels. Otherwise, the fights will not be competitive, and your boxers will not improve.
You can also schedule exhibition matches and training matches. Exhibition matches are good for boosting morale, while training matches help your fighters to sharpen their skills.
Manage Your Finances
As with any business, it is important to manage your finances carefully. In Cage Fight 3D, you will need to generate revenue to keep your boxing club running.
Once you earn some money, you can reinvest it in your club by purchasing better training facilities and equipment. You can also use the money to pay your fighters' salaries and win bonus prizes.
To generate revenue, you should schedule matches and sell tickets to them. The more popular the match, the more people will be willing to pay for a ticket.
It is also a good idea to sponsor your fighters. This will give you a steady stream of income and help to promote your boxing club. Ensure you have offices and staff that can help you to manage your finances effectively.
Superior Graphics & Sound Systems
This game has accurately modeled 3D graphics that give it a realistic look and feel. The fighters and the environment are well-rendered, and the animations are smooth. You will see offices, training rooms, staff, and other features that are common in real-life boxing clubs.
Additionally, you will see fans arriving on buses & trains. the seats will quickly fill up as the fight gets underway. You will also hear the crowd cheering and booing as the match unfolds.
The sound system is just as impressive as the graphics. There are realistic boxing sounds, such as punches landing and gloves hitting the mat. This high-level realism makes every minute you spend in this game worthwhile.
Cage Fight 3D APK Download
Cage Fight 3D APK Android has been edited to include well-thought-out features that make the game even more playable. Some notable additions include:
Cage Fight 3D APK This game offers all the resources necessary to manage a successful boxing club. You will have enough to purchase boxing gear, upgrade training facilities, and hire staff.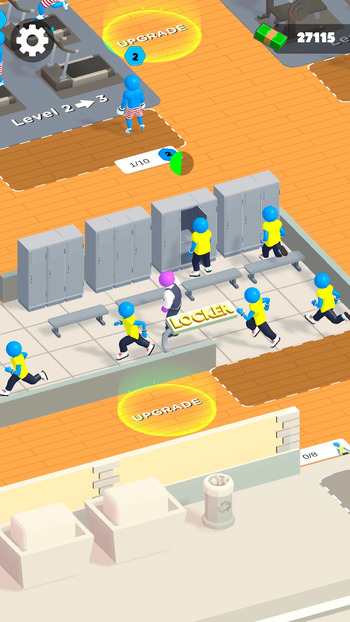 Conclusion
Cage Fight 3D free download APK is an engrossing game that tests your management skills. It is well-designed and offers superior graphics & sound systems. The game also has an excellent customization system. Download it and tailor-make your boxing club today!