Agent Action APK 1.6.13
Download Agent Action APK – latest version – Free for Android and put your spy skills to the ultimate test! Kill bad guys, retrieve crucial information and be a badass!
| | |
| --- | --- |
| Name | Agent Action |
| Updated | |
| Compatible with | Android 4.1+ |
| Last version | 1.6.13 |
| Size | 73.36 Mb |
| Category | Arcade |
| Developer | SayGames |
| Price | Free |
| Google Play Link | com.agent.action |
Spies are some of the most overdone and popular characters in all of media. We've got movies like James Bond, The Bourne Identity, Mission Impossible and Kingsman just to name few. These popular movies have millions upon millions of fans in the whole world. And now, the spy genre has also reached mobile games.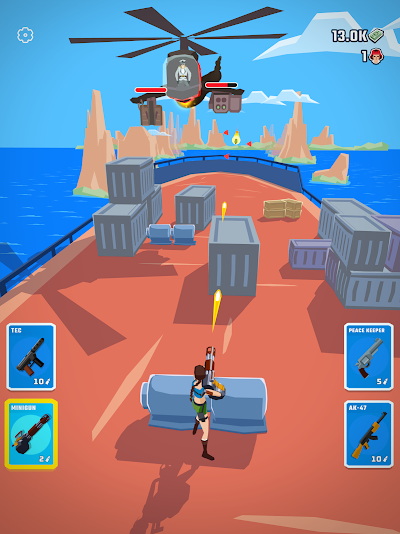 Agent Action developed by SayGames has over 1 million downloads in Google Play Store alone. This super cool spy game has all the elements that make up a successful mobile game about spies: The spy, the cool gadgets and weapons, the bad guys and the missions. In this epic game, your mission is to save mankind from all things evil! Ready to take on this daunting task? Read on to know more!
What is Agent Action?
When we were little, we always thought that the job of the spies was cool. But as we got a little older, we now understand that their job entails a lot of risks. They must keep their identities a secret even to their friends and family. Not to mention the dangers that are lurking every mission they are sent to. It's not an easy task.
In Agent Action, the premise is the same. You're tasked to save the world, mission by mission. In this epic action game, you can't move your character because it will move automatically. You only need to shoot the enemies! But wait! You also need to dodge enemy fire so you don't die in battle. Who will save the world if you die? That's why timing is the key to success in this game. While you're not shooting, you're safely hidden in from enemy fire. But when you shoot, you're exposing yourself to danger. So only shoot when the enemy's not shooting as well.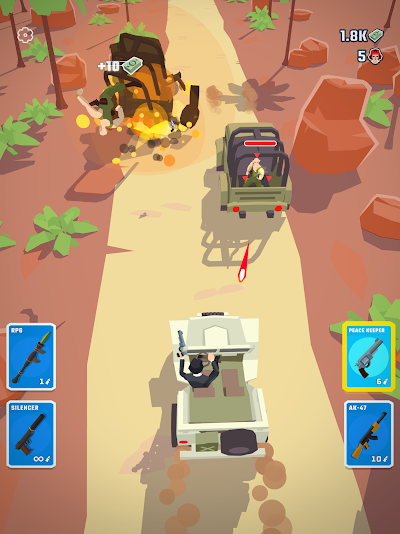 As for the graphics, SayGames did a terrific job in the game. The characters as well as the locations are all convincing and in 3D. You'll also appreciate the sound effects that make everything seem realistic. Aside from that, you can also play with plenty of spy characters and weapons!
Features of Agent Action
Agent Action is an action-packed spy game that will hook you till the end. Here are the features:
Cast of characters – In this game, you can play as different spy characters that you've come to know and love. The default one is Mr. Action but you can unlock others such as Mrs. Smith, Ivan Black, Princess, King Disco, Little Joe and more! In Agent Action, the characters are only for props, the other characters don't have special traits that you can use in the game. So, you can choose whichever character you prefer and start killing some bad guys!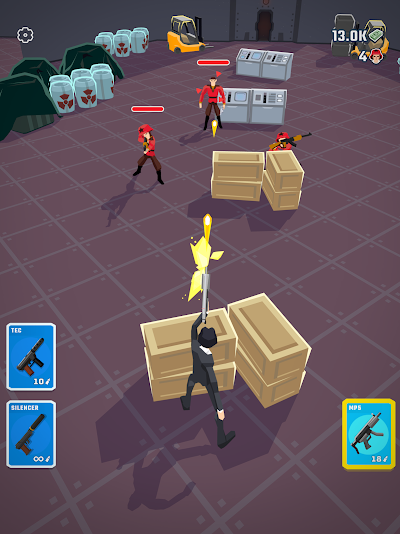 Weapons – There are tons of weapons in Agent Action! There are pistols, shotguns, machine guns, sniper rifles, RPGs and more! There are also armors to keep you extra safe. You can unlock them after completing each mission! But you need to choose from either one.
Simple controls – The controls of Agent Action are probably one of the easiest around. You just tap and hold to shoot then release to hide. That's it! You can literally play this with one finger and you would still dominate the game!
Epic graphics – As mentioned, the 3D graphics of this game is surreal. Combine that with the sound effects and you're in for a ride!
Agent Action APK
Agent Action is a top-notch spy game that you can play now! But if you want to have access to all the characters, just download the unlock all game now!