BusyBox Pro APK 71
Download BusyBox Pro APK Latest Version free for Android. The best in accessing rooted applications for your Android mobile device.
Introducing BusyBox Pro for Android. This is a premium version to the BusyBox application that is available for all rooted Android mobile devices.
How it Works
Although, some people may not be familiar with this type of application. So, we have taken the time to explain how it works…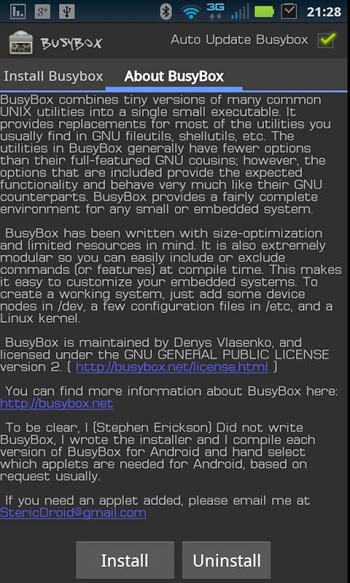 BusyBox is an application in which you are provided with many different and standard Unix tools. This is similar to GNU Core Utilities, although BusyBox is much smaller and less capable than the former. However, that doesn't exclude BusyBox from being a completely competent and capable application for Android.
This app is designed as an executable to be used in conjunction with Linux Kernel. To this extent, the application is a perfect match to be used with embedded devices.
Pro Features
As the name should already give away, BusyBox Pro is a premium application. Therefore, it comes with a price point in order to be downloaded, at least, from the Google Play Store.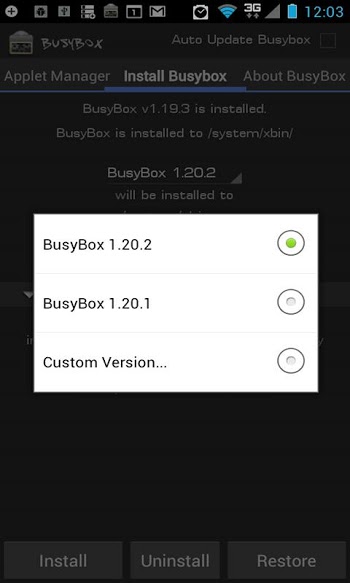 The price for this application is approximately $2.49. that isn't much a stretch, considering the features that are added with this version.
Speaking of which, here are the additional features of the application, when you choose to download the Pro version:
First of all, there will be an absence of ads. This way, you can access BusyBox without any nagging or distractions getting in the way of your user experience.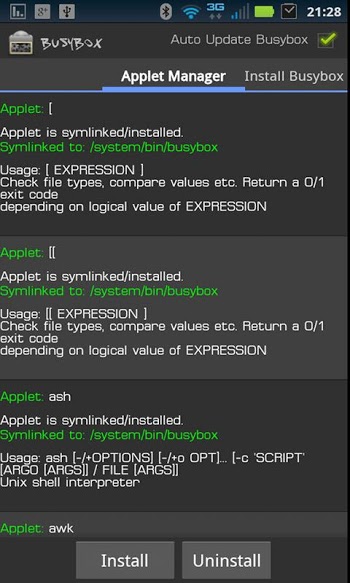 Additionally, there is an uninstall feature that has been integrated into this version of the application.
Also, and Advance Smart install feature is included. Giving you more execution options for your device.
That's not all, you are even given the option to hand pick all of the different applets. Choose which ones you want for your device.
Once you open up the BusyBox Pro application, there will be a safety check to determine if your device is in good condition. Also, checking if your device has been harmed in the process or is missing any applets.
And, the Pro version of the application will continue to be updated on a regular basis. So, always make sure to look out, as there may be even more additional features included in the near future.
BusyBox Pro APK Free Download
If you're ready to get started, you can actually access the application without having to pay. And that's if you choose the BusyBox Pro APK for Android. This version will give you all of the premium features at no cost to you.
Don't waste any time now. Go ahead and get the BusyBox APK Pro version for your Android mobile device today.