Build a Bridge APK 4.2.1
Download Build a Bridge APK Latest Version free for Android. Build bridges while solve construction riddles. Different features and building requirements make the game consistent and fun.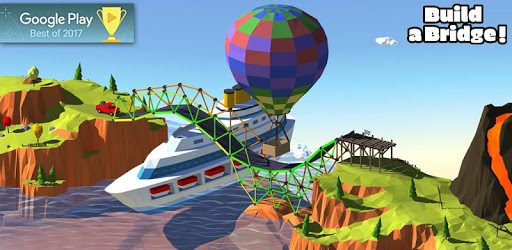 Exciting times await as you as you engage in thrilling gameplay, assuming the role of an engineer in constructing bridges. However, building a deck is the result of your solution to the puzzles presented. Build a Bridge for Android challenges your creativity and problems solving skills.
The gameplay gets difficult as you continue playing. Each level is designed with a new set of challenges for you to solve, keeping the game fresh and consistent. It is a transitional game where you progress from one level of difficulty to another.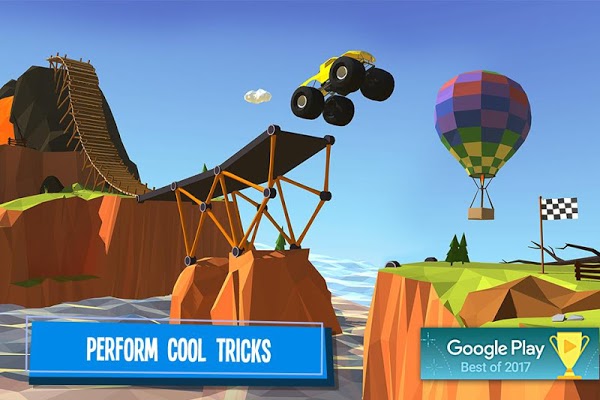 Your primary mission in the game is connecting two sides of a cliff by constructing a bridge or ramps that come with overpasses. This task is not as easy as it may seem at first. Structures require a different approach depending on the level and difficulty.
Besides, the number of building elements and equipment varies depending on structures under construction. Meaning, you are left with limited resources to complete your job. The level of skill required to get through each level with continue to grow.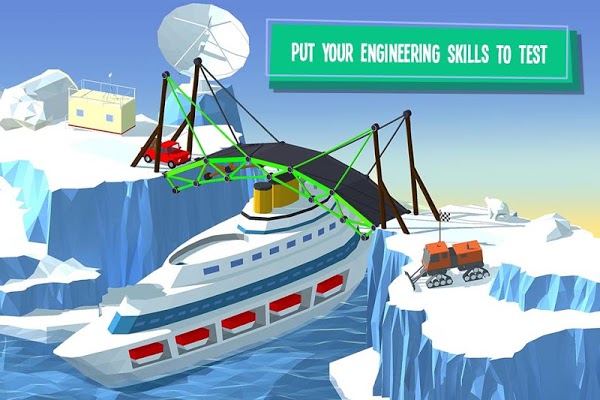 You earn points for every mission you complete, which you later use for upgrading and unlocking various items in the game. The better items you have, the more creative freedom you'll have in constructing your paths.
How to Play Build a Bridge
Join items together in order to build a bridge. It's just that simple…on the surface. Here you take on challenges to emerge the best architect as you design and build bridges in different environments. Various construction materials such as gold, wood, metal, and other precious metals will be availed to you at different levels of the game. Using your accumulated money to make the upgrades is vital in building better structures.
If a vehicle passes through your bridge successfully, you win, but if it collapses, you need to restart your construction from square one.
Diverse Levels
The game comes with a self-rating mechanism on a 3-star scale. To achieve 3-stars on a level, you will have to be consistent in building reliable bridges. Besides, you need to optimize every available resource to get better structures at a minimal cost. Players need to choose between the sandbox mode and a classic mode to get a better thrill. However, the sandbox mode is unlocked with accumulated coins, as go through the 36 levels available in the game.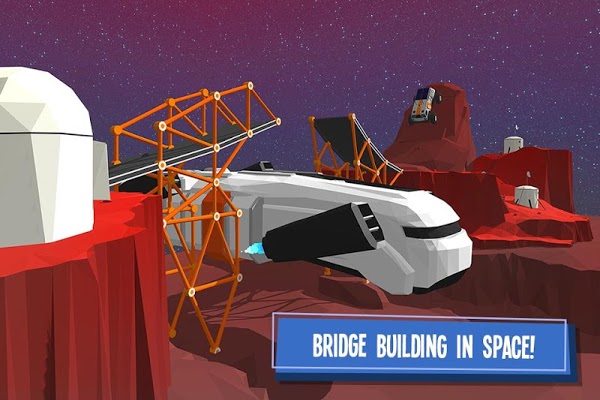 Stylish Graphics
Touching the screen is just magical as the innovative 3D graphics make the game attractive and addictive. The process of designing and building your structures just gets better thanks to color, vibrant pictures, and attention to every detail on the interface. You will not have trouble balancing between concentration on your work and abstractions, as you have none.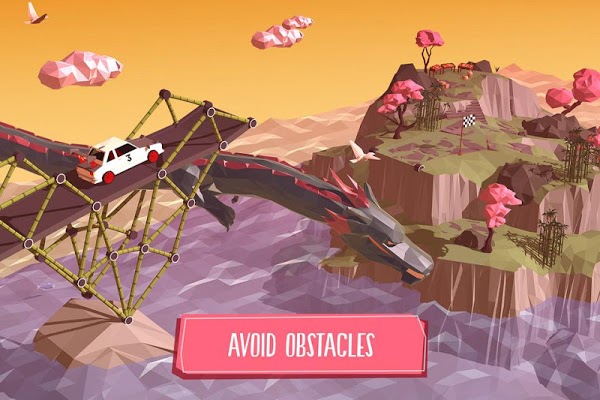 Key Features
Diverse construction materials to build
Numerous levels with increasing difficulty for you to explore
Different environments to build bridges
Realistic gameplay
Available in 13 different languages
Top features
Upgrading in the standard game will always be limited due to the lack of enough money. However, downloading the modified version of the game will solve the problem of pricy upgrades as it comes with unlimited everything.
Download Build a Bridge APK Now
Finally, get the Build a Bridge APK free download. It's a super-exciting game thanks to the beautiful combination of puzzle-solving and construction. It is suitable for your entertainment needs, as the gameplay gets increasingly difficult.
Besides, you can recommend it to your friends for unlimited gameplay as you have a competitive advantage with the APK app.