Bleach Eternal Soul APK 2.2.02
Want to play your favorite anime? In Bleach Eternal Soul, you can enter the world of Shinigami as you can play with notable characters. Enjoy the story again.
If you want to dive into the world of anime, you can either watch them or play the game. During the past decades, there were 3 big anime shows that were popular worldwide which were Naruto, One Piece and Bleach. These shows were the pinnacle of Shonen anime and their legacy lives on. If you're a huge fan of Bleach, then you should enjoy Bleach Eternal Soul today. This is an RPG game that delves into the interesting story of the anime.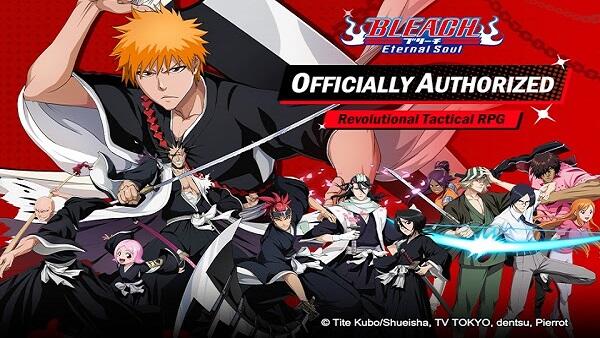 Here, you can enjoy the interactions between different characters such as Ichigo Kurusaki, Rukia, Kuchiki, Yoruichi, Kisuke, Toshiro and many more. Enjoy the story again as you play the Story Mode here where you'll be fighting against plenty of monsters and even humans. This game also showcases the iconic scenes from the anime to relive the whole story. Become the Substitute Soul Reaper today and enjoy saving the world. Awaken your Zanpakuto and unlock cool killing moves today and eliminate opponents.
Dive into the World of Shinigamis
The anime world has become more popular over the decades thanks to a variety of shows that stood out. The early 2000s boasted the big 3 of anime shows which included Naruto, One Piece and Bleach. Among the 3, only One Piece is still airing as it now has more than a thousand episodes. But if you're a fan of Bleach, you can now enjoy the story yourself in Bleach Eternal Soul. Here, you'll get to play as the main character Ichigo Kurusaki.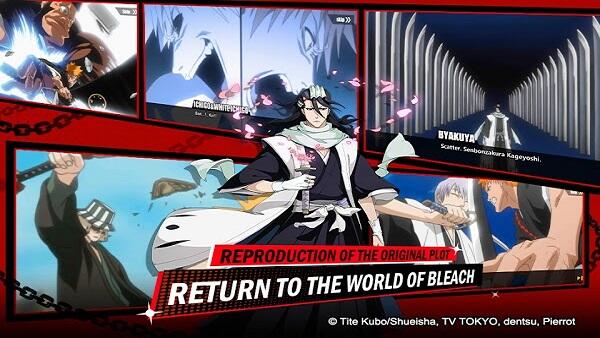 After a fateful encounter with Rukia Kuchiki, you became a substitute Soul Reaper and then you'll go on a variety of quests and missions. You'll go into the Soul Society as well as Hueco Mundo and many more. There are so many challenging aspects here as you enjoy the original plot from the anime. Here, there are cutscenes from the anime so you can fully relive the show and play as the main character. Enjoy leveling and evolving now to face bigger monsters.
There are so many characters to unlock here as you can create your own team. Perform sick killing moves today!
Bleach Eternal Soul Features
There are many anime shows and games you can play today. But with Bleach Eternal Soul, you can experience the anime again in first-person mode.
Relive the Epic Story – There are so many fun anime shows to watch right now. But if you're a long-time anime fan, then you must know about one of the big 3 shows called Bleach. This anime is about the story of a regular guy named Ichigo Kurusaki who founds out he's a Shinigami after an encounter with a monster. Then, he'll meet many iconic characters as well as enemies on his journey as he tries to save the world. Relive the epic story today complete from the start to finish.
Here, you'll appreciate the faithful recreation of the anime but this time, you're at the front row seat. Here, you'll face plenty of powerful enemies today where you can release powerful attacks and skills today. There are also over 100 characters from the game that you can unlock and you can take as part of your team. Here, you'll enjoy an intense combat system featuring different skills and you can upgrade as well.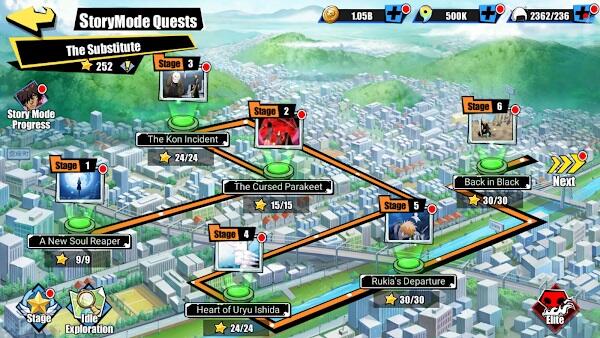 Enjoy the journey – Shonen anime shows are popular ones that feature action and a lot of wonderful stories. One of the most popular Shonen shows of all time is Bleach and in Bleach Eternal Soul, you can experience the show all over again. This time, you'll be Ichigo Kurusaki who's recently found out that he's a substitute soul reaper. Now, he must face powerful monsters that threaten the human race and the whole world! Enjoy the cutscenes straight from the anime now and dialogues that will move the story forward.
Create your Bleach team – There are also plenty of characters from the anime today that you can unlock and add to your team. These include Aizen, Zangetsu, Kenpachi, Yamamoto, Byakuya, Ichigo, Kyoraku, Tessai, and many more. There are also different roles here such as attacker, tank, and support. Then, each character is also categorized by their rarity which includes R, SR, UR, and SSR. Collect as many characters as you can today and form your ultimate team.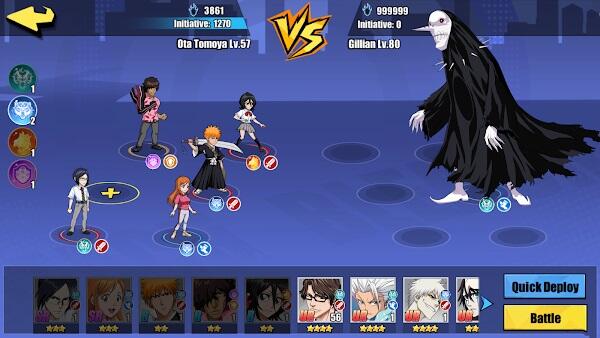 Story Mode – If you know the story, then you'll love this game! Enjoy over 100 characters complete with the original voices of the characters from the show. Here, you will go through the exact events that have occurred in the anime with you as the main character.
Intense battles – Enjoy intense battles as you upgrade your characters today. There are different skills that you can unleash today.
Download Bleach Eternal Soul APK – Latest version
There are many anime shows today but Bleach is one of the most popular. Download Bleach Eternal Soul and enjoy an epic game.