Cyberika APK 2.0.10-rc622
Love Cyberpunk 2077? In Cyberika, you can enjoy an interesting RPG that lets you live in a dystopian future. Fight the bad guys, drive cars and enjoy the epic story!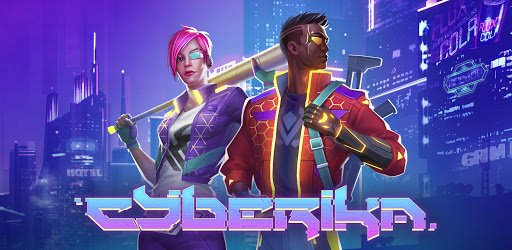 There are many dystopian future games today but the most popular one is Cyberpunk 2077. Love it or hate it, it still generated a lot of attention, pre-orders and sales today. But for some people, they can't afford to buy the game or they don't have a PC. If you're one of these people, you can enjoy Cyberika which is cyberpunk game where you can survive in a harsh world. Live in the world set in 2084 where corporations have seized all power.
In this game, you'll be free to customize your appearance from the face structure to the hair and even the augmentation. Here, you can put different upgrades to increase your stats such as strength and speed. Moreover, you'll follow an interesting story where you're going to track down the scientists that created the chip on your head. But before that, you will undergo a lot of challenges that will involve fighting, stealing things and more!
A Cyberpunk Game
Have you ever played a game set in the future? We always predict that the future will be run by corporations and robots are everywhere. This type of games is set in a future called cyberpunk and it's a strange and a chaotic world. These games are always fun as they pack enough conspiracies and action that you will enjoy. In Cyberika, you'll enjoy an action-adventure game filled with a lot of fighting, infiltrating, and enjoying.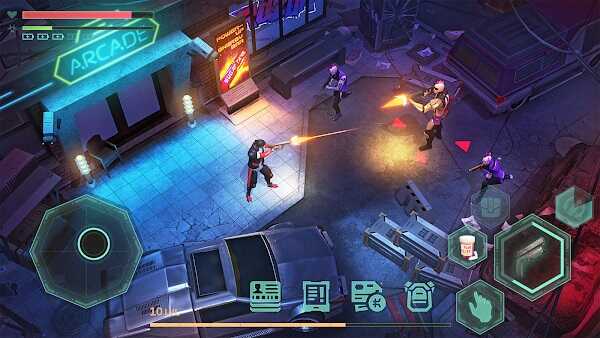 Here, you will need to complete a variety of quests as you follow the story. Years ago, you were shot to the head and almost died until one company saved you. They put a chip on your head and now you're seeing nightmares and having headaches. But you can't contact the company that made the chip and now you're doing everything by yourself to find the scientists who made the chip. You thirst for a normal life but things will be intense from here on out!
Here, you'll enjoy meeting and fighting different people and robots and infiltrating different places. You must do the various quests in here as you get close to the truth. There are many action and places to explore here!
Cyberika Features
Love cyberpunk games? In Cyberika, you'll enjoy a whole new world today where you can customize and enjoy the quests.
A Dystopian Future – By now, you must have encountered plenty of cyberpunk games. These games are fun for everyone since they allow you to explore a unique setting that's appealing and enjoyable. Not everyone enjoys these games but for those that do, try Cyberika today. This is more than just another cyberpunk game as this RPG game is one of the most unique. This is a game published by Kefir and it's a unique game.
Here, you will customize your character from top to bottom such as the face, skin color, and even the outfit. You can change the shirt, pants and shoes as well as glasses and gloves. Moreover, you can pick up different items, weapons and armors in the game. There are many quests that you'll need to finish in the game today and they're all unique. You may be asked to fight others or find something in the game today.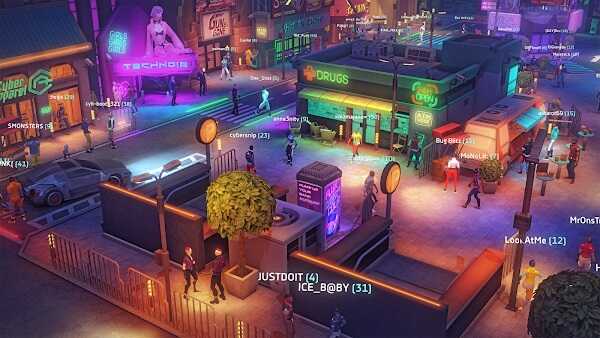 Customize your Avatar – There are a lot of fun to have in customizing characters in games we play. In this one, you can choose your gender, name, face, color, hair, hair color and even the augmentations. These are unique skills that will boost different physical abilities of your character. There's some that allows you to run faster, increases your damage, boosts your HP and many more. Or, you can just let the system randomly select a character for you.
Perform Quests – The story of Cyberika is a unique one that you can enjoy. You will need to find the scientists that created the chip on your brain as it's malfunctioning today. But things aren't going to be as easy as you may think as every trace of them seems to be gone. You're now left to your own devices as you investigate what happened and find out where they are today. Enjoy doing unique thing such as fighting, driving cars and upgrading your home.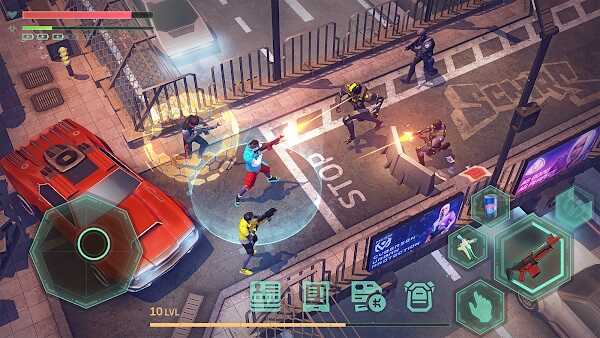 Pick up weapons, items and upgrade – This is an RPG game where you can pick up a lot of items in different areas. You can also loot the bodies of people you fight with. Here, you can get items like IDs, rope, candies and even weapons for you to use. You can buy and pick up weapons like laser swords, guns, bats, and even energy rifles.
Enjoyable Graphics – In here, you'll enjoy a game filled with neon lights. Enjoy a futuristic setting where everything is high-tech!
Cyberika Menu – Unlimited money
Do you want to go to the future? In Cyberika, you'll enjoy a new game where you can fight and survive.
Similar games: Shadow Fight 3 Apk and Duskwood Apk