Bee Factory APK 1.33.0
Download Bee Factory APK – Latest version – Free for Android if you want to make money from bees! Extract honeys and sell them to make ridiculous amounts of money!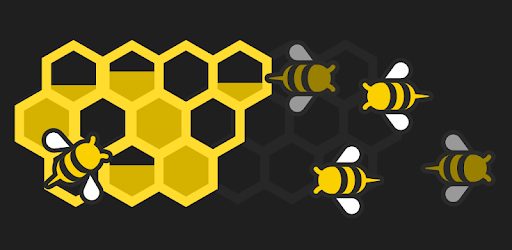 Simulation games especially idle ones always have a way with people. They are popular because they give players a sense of accomplishment every time, they complete a goal. Aside from that, these games don't consume a lot of your time, energy and effort compared to most games that's why they're popular. If you're one of those people who like these types of games, you'll love this game!
Bee Factory is a simulation game developed by Green Panda Games which has over 10 million downloads in Google Play Store. In this game, you're going to have your own bee business and you'll try to grow it as much as you can. This bee business is super profitable if you know what you're doing! Can you be a successful "BEEsnessman?" Find out more by reading below!
What is Bee Factory?
We all know that bees produce honey that we can use in so many different ways! We can use it in our breads, in our dishes and in many more ways. This is why bees are so valuable around the world and millions of people make their living through them. If you love bees and money, then you'll love this game!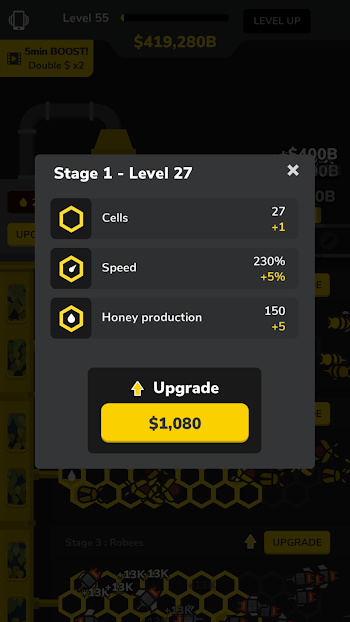 Bee Factory is a popular bee simulation game with over 10 million downloads in Google Play Store! This game allows you to become a businessman in charge of making money for your bee factory. In here, you'll upgrade your production line, manage the bees, and make money! Your bees will automatically work to produce honey and all you need to do is manage things. Even if you're offline, they'll continually make you money! Read on to learn more.
Features of Bee Factory
Bee Factory is an awesome simulation game about a honey-making business! Become the richest man alive by running a tycoon of bee factories! Here are its features:
Unique gameplay – Bee Factory offers unique gameplay that allows you to have your own bee factory business. In this game, the only goal is to make more money from selling honey! But the real challenge starts when you try to upscale. As we know, it's not easy to do this. You need to upgrade production line, buy new bees and more! There are a lot of challenges waiting for you so you need to be wise in your business. But once you get used to it, you'll enjoy this game thoroughly!
Unlock new bees – In this game, you can unlock a lot of bee species. There are hundreds of bee species in the game and each of them gives off different honey. Each time you increase 5 levels, you'll get a new bee. New bees are generally better than older bees so as much as possible, get them fast!
Upgrade – Aside from bees, you should also upgrade your production line. You can also touch the bees who are lazy so they will stay awake and productive. You should also swipe your production line from side to side to double the rate of production. All in all, you can upgrade a lot in this game to increase your profits easily!
High-quality graphics – Bee Factory has a pretty decent graphics. The combination of yellow and black is a pretty sight so you won't get tired of playing this game. The animation is also fluid so you can play a lot in this game!
Easy controls – Lastly, the controls are so easy in this game. Since this is a simulation game, you only need to tap the buttons so you can upgrade and more. That's how easy it is to play this game!
Bee Factory Mod APK – Unlimited money
Bee Factory is an epic and unique simulation game that allows you to be a bee factory business tycoon! Download the unlimited money mod now!