Battlelands Royale APK 2.9.6
Download Battlelands Royale APK – latest version – Free for Android and experience battle royale like you've never been before! Test out your skills against plenty of players!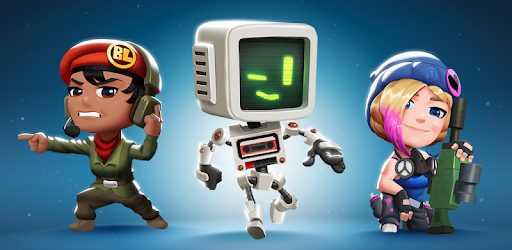 Thanks to popular games such as Fortnite and PUBG, battle royale seems to be the new craze over the last few years. Tons of games in this genre have been popping up lately. Even those games that don't focus on this genre have battle royale as a sub-category within their game. That's how popular this genre is and it's unlikely that it's going anywhere anytime soon.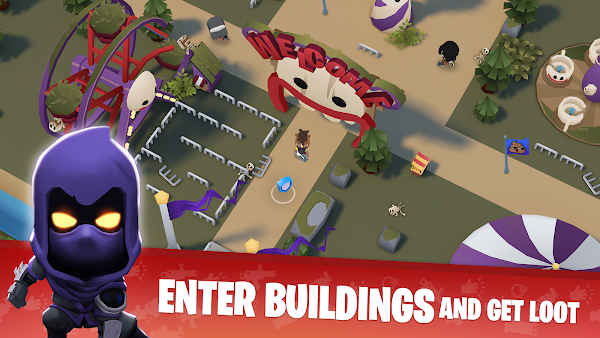 Battlelands Royale by Futureplay is a popular battle royal game that has garnered over 10 million downloads in Google Play Store alone! What makes this game so special among other games in the similar genre are the twists it offers. The view is on the top this means that you get to experience a brand-new view with non-stop action. Plus, the cute characters make it all the more endearing. Curious to know more about this? Read on!
What is Battlelands Royale?
If you're an avid gamer, chances are you've probably played one of the top battle royale games today. Who can blame you, they're popular and they're the trend today. Even Call of Duty Mobile has a battle royal feature in it. But what separates other battle royale games from the rest?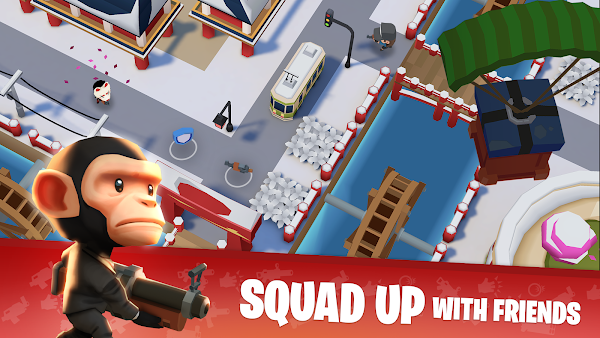 Battlelands Royale is a game unlike any other. At first glance, this may sound like your typical game but it's not. With over 10 million downloads, millions of players will testify to how unique this game is. But apart from that, there are certain elements that you'll find common among battle royale games. For instance, you'd need to gather resources at the start in order to protect yourself. This means you should collect weapons scattered throughout the map. Then, there's the storm that keeps shrinking the battlefield as time goes on. This ensures that only one player comes out of this mayhem alive. And you need to do everything you can to survive. This means fending off enemies, jumping at unsuspecting victims and even just hiding behind buildings. You should do what you must to survive.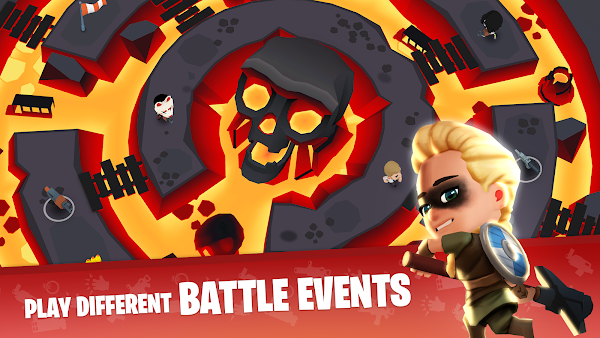 As for the graphics, this is where things start to deviate from your normal battle royale games. Battlelands Royale features a top down view which allows you to see many players at all directions. You can also appreciate the cute character designs that look like 3D cartoons.
Features of Battlelands Royale
We already mentioned that Battlelands Royale is a unique battle royale game, but just how unique is it? How different is it from countless other games in the same genre? If you're curious, read on about the features of this game:
32-Player Matches – Unlike most battle royale games, Battlelands Royale features only 32-player matches. This may not seem enough especially with other games having 100-player matches but it's more than enough for this type of game. Since this isn't the same battle royale game that we're used to, you'll find that 32 players are plenty. This is because the average time for each match will only last 3-5 minutes. That means that you can get more victories in here quickly than other games.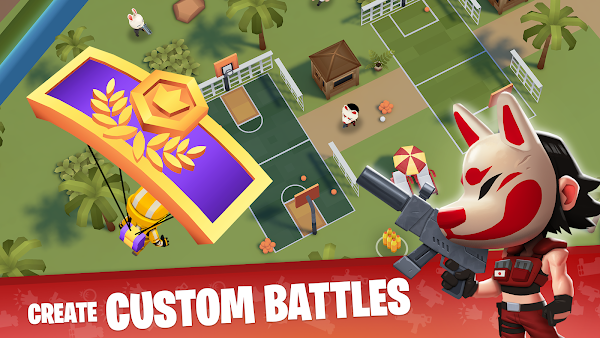 Game Modes – In this game, you can ply with a battle buddy or a random player together! Fight alongside your ally and conquer other teams to achieve victory and earn tons of rewards. This is the true beauty of battle royale games. It allows players even though they may be in different places to play together in real time.
Customization – In this game, you'll have a base character that everyone gets when they play this game for the first time. But after winning a few matches, you can start to unlock more skins so you can have a character that looks awesome. There are tons of you to choose from such as a soldier, a wrestler, a superhero costume and more!
Huge Map – Like all battle royale games, the maps are huge. The same goes for Battlelands Royale. In this game, the map is huge and designed very well. You need to parachute to where you want to land at the start of the game and then explore the vast land. Overall, you'll enjoy the different landscapes that the game offers. It certainly makes everything look awesome.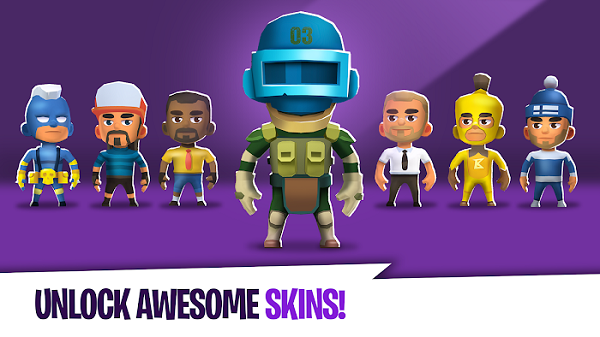 Weapons – In this game, the weapons are one of the most important aspects. They are your primary means to eliminate your opponents! So you need to get them as early as possible. In Battlelands Royale, there are different types of weapons to use such as rifles, pistols, machine guns, shotguns, and more! Aside from that, you can shoot barrels of gasoline and they will explode. This is a useful feature if you want to kill enemies but don't want to overexpose yourself.
Incredible graphics – As for the graphics, you will be bewildered by how well-designed the game is from the elements to the characters. Even the effects of gunshots are convincing as well. Everything is well-thought of and very realistic.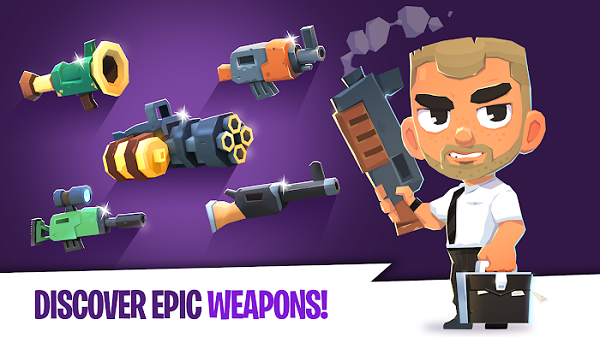 Easy controls – The controls of this game are as easy as counting to 1 to 3. On the left-hand side of the screen you'll find the virtual pad. And on the right-hand side is where the firing button is located. The aim is conveniently placed in the firing button. This means that you can simultaneously aim and fire at the same time!
Download Battlelands Royale APK – Latest version
Battlelands Royale is a unique battle royale game that allows you to experience action in a new light! If you want to unlock all the skins without spending a dime, download now!