Axie Infinity Origin APK 1.1
Do you want to play an enjoyable pet battle game where you can earn crypto? Axie Infinity Origin APK is the newest craze and you can battle against others, trade and more.
| | |
| --- | --- |
| Name | Axie Infinity |
| Updated | |
| Compatible with | Android 4.1+ |
| Last version | 1.1 |
| Size | 59 MB |
| Category | Arcade |
| Developer | Axie Infinity Inc |
| Price | Free |
Axie Infinity APK – Battle and Earn Crypto
The pet game genre has been overused over the years and the most successful franchise has been the Pokémon series. It's a series that has been around for decades and many people still enjoy the games to this day. But with the rise of cryptocurrencies today comes new pet games such as Axie Infinity. This is a new type of game where you can earn AXS tokens by playing and enjoying he game. Here, you can earn through the cryptocurrency Ethereum and you can enjoy a unique gameplay.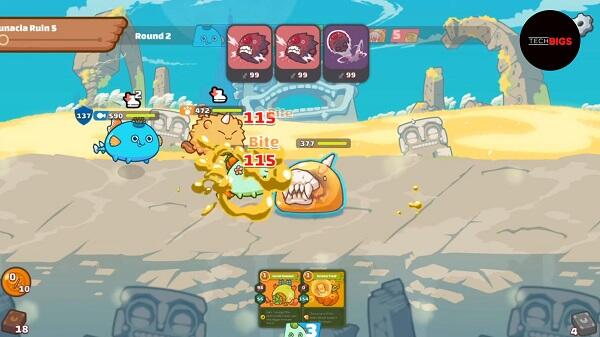 It functions just like your typical RPG and pet battle game where you can breed Axies with varying degrees of classes and body parts. Here, there are many available Axies you can breed and trade so you can earn money and partake in battles. Each Axie has unique stats such as HP, Morale, Skills and Speed. This game lets you enjoy a turn-based card game style where you can battle against real players and AI!
The Future of Axie Infinity
There are many fun RPG and card-based games available in the market today. The most popular ones are played until this day and they receive many players right now. What seems to make these games enjoyable are the fact that you can collect pets, level them up and battle against others. These seemingly simple mechanics are what makes these games so enjoyable. But if you're looking at an original game today, you should try Axie Infinity now!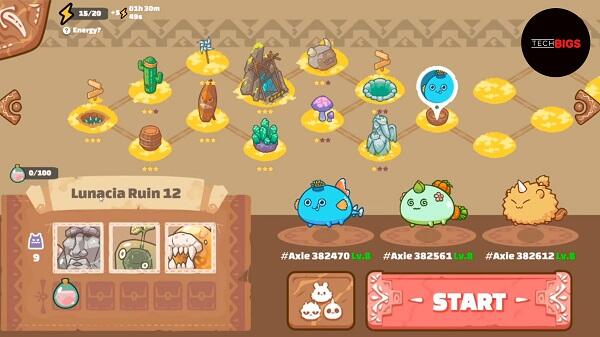 This is one of the first games today where you can earn cryptocurrencies by doing a variety of things in the game. Here, you can breed various Axies with different stats and classes. Here, there are plenty of different classes such as Bird, Beast, Aquatic, Plant and many more. Each class can dominate another but also has a weakness so it's similar to other games. Here, you can level up your Axies by battling and getting the rewards from the game. There's the Adventure, Arena and PVP Arena that you can enjoy here.
You can basically earn cryptocurrencies here by breeding Axies, competing in PVP battles, farming for love potions and many more.
Features of Axie Infinity
There are so many games like Pokémon today but Axie Infinity is a different game! It's a unique one that contains many original features:
Play to Earn – Most games today are free especially multiplayer ones. But the way developers earn money is through microtransactions where games feature virtual items players can buy using real money. These can include skins, weapons, items and other things that you can't get for free. But have you ever heard of a game where you can earn just by playing? Axie Infinity is a new type of game that's emerging today thanks to the cryptocurrency bubble.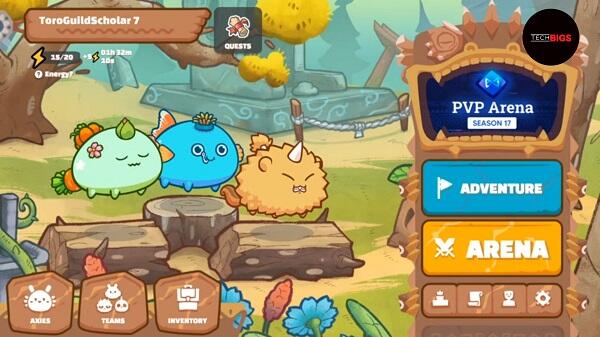 This game is similar to the Pokémon franchise as it's a turn-based game which allows you to breed Axies! Here, you can unlock Axies and breed them to create new Axies that you can sell in the marketplace. Axies are pets that are unique and have their own stats such as skills, HP and more. Here, you can fight in a variety of Adventure Mode levels where you can fight against AI to win rewards. But you can also fight against real players here to earn tokens in the game.
Battling – This game employs a turn-based game tactic which is common in pet and RPG games. Here, you'll take turns fighting against each other using a variety of skills. But each match consists of a team of 3 Axies with different roles such as attackers and defenders. You're free to choose which Axies to put in your team which is part of your strategy in the game. Here, you can select which Axie will attack and what skills they'll use.
As mentioned, each Axie belongs to a certain class and you can level them up as well. Here, you can utilize your Axie's class to overpower the enemy!
Breeding – You can also enjoy breeding new Axies in this game similar to how pets do it in the real world. Here, you'll need to spend 2XS and some Smooth Love Potions in order to breed. The type of Axie offspring that you'll get will be determined on the genetics of the parents. As such, you can get a completely unique Axie every time!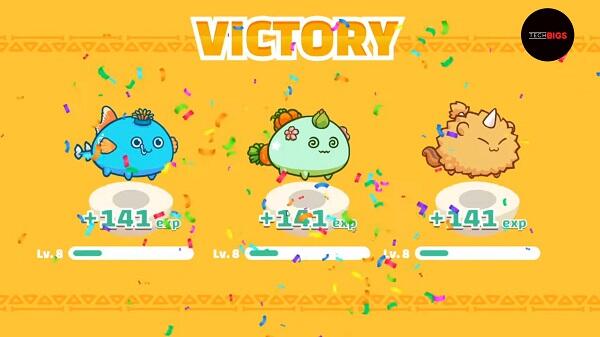 Land – You can also create structures such as homes and other things in your land! This will serve as the home of your Axies where you can decorate it as well.
Ways to earn – Here, you can earn tokens by partaking in PVP battles, trading Axies and farming for love potions!
Download Axie Infinity Origin APK – Latest version
If you enjoy Pokémon, then you'll love Axie Infinity Origin! Battle against others and earn money by breeding and farming!