Archer Of God APK 1.18.6
Archery is a fun sport that you can play today. If you're looking for the ultimate archery game, download Archer of God now! Obliterate everyone in long distance!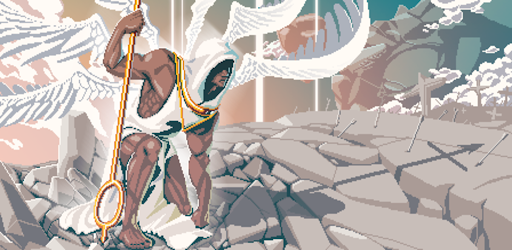 There are many fun action games that are available to play. But sometimes, they can be a little boring especially if they're common. But if you're in love with archery, then there aren't a lot of games in this topic today. If you're looking for something to play, download Archer of God now! This is an exciting action game where you can play against real people using your bow and arrow! This is a perfect game published by 111%.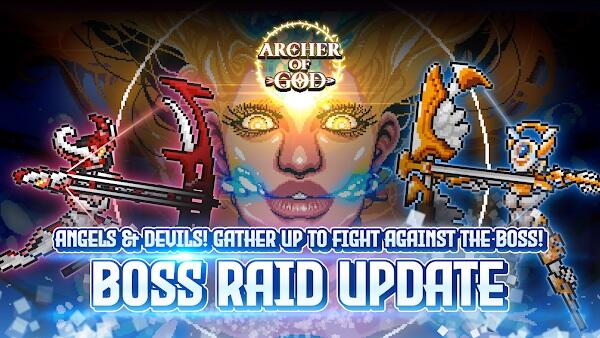 In this game, your weapon is a bow and arrow but so is your enemy across the field! Here, you can easily fire arrows by aiming and you can also dodge the enemy's arrows by going left and right. Defeat many enemies as you participate in the Holy War today where you can gain the title of "Archer of God". Here, you can collect many skills that will obliterate your opponents today. Try fighting against your friends and random people over the internet as well.
What is Archer of God?
Do you ever play action games? There are a lot of popular action and fighting games that are still circulating today in them market. Even though battle royale games and MOBA games are the most popular genres now, a lot of people still appreciate unique fighting games that are being made. So, if you love arrows and pixels, then Archer of God combines these two into one amazing game. Here, you can play against AI and real people using arrows.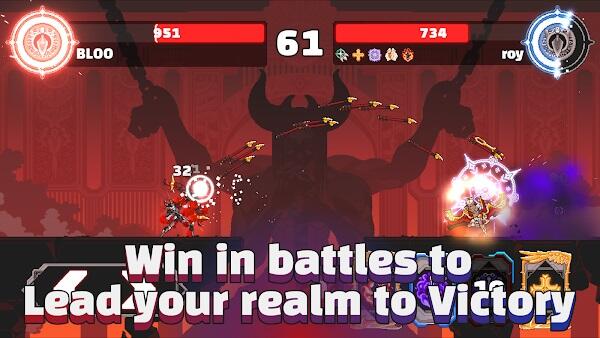 This is a unique fighting game that involves bow and arrows as your only weapon. You'll be able to fight against people with bow and arrows as well and they're across a different land. Here, you can aim your arrow accurately to hit the opponent. But you can also dodge sideways and even have an ability to jump for arrows that are fired straight. There are many skills cards that you can unlock in the game!
There are skills that allow you to launch fireballs, multiple arrows, ice arrows, and many more. You can enjoy a true PVP fight in this game now.
Highlights of Archer of God
Archery is a competitive sport at best today. However, you can enjoy its full potential in Archer of God where you will use it as a weapon.
Aim for your opponents – Most games right now provide us with a way to play with other players worldwide. Since a lot of players prefer multiplayer games now, we can enjoy quite a lot of unique ones now. But have you ever played a multiplayer game featuring arrows as weapons? In Archer of God, you'll fight using a bow and arrow against other people. But the game doesn't just feature ordinary arrows, rather you can fight with some epic skills!
In this game, you can select whether to join the Angel or Devil side and participate in the Holy War. Here, you'll fight countless enemies that will test your skills all throughout. But if you want to fight against your friends or people online, you can do so in PVPV matches! Enjoy realistic arrow system where you can aim and have awesome long-range battles. But more than that, you can unlock incredible skills that will give you unique offensive and defensive capabilities.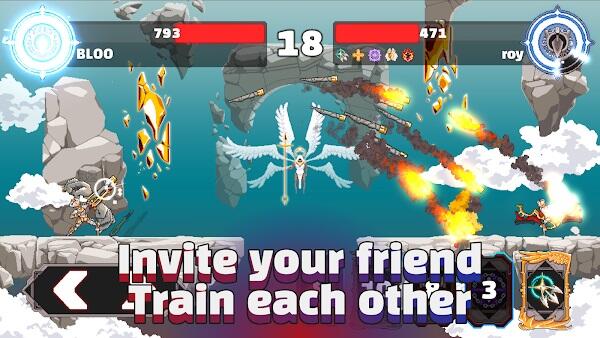 Enjoyable mechanics – Most fighting games we know employ short-range fighting mechanics. But since we're dealing with arrows in Archer of God, you and your opponent will only be using bow and arrows. But if you think these aren't destructive enough, think again! In here, you'll both be at opposite sides of the screen and you'll only be able to deal damage with your arrow. You can also dodge the arrows sideways or by jumping if you have the skill.
Aiming is relatively easy in here once you get the basics. But the hard part is when the skills are being implemented!
PVP Fights – This game offers a campaign mode for you to enjoy where you fight against AI opponents. But the true joy comes from the PVP mode where you will fight against real opponents in real-time! Fight with all you've got and climb the rankings fast. This game allows you to challenge plenty of opponents from all around the world with different skills. Try to win as many matches as you can and bring glory to your name.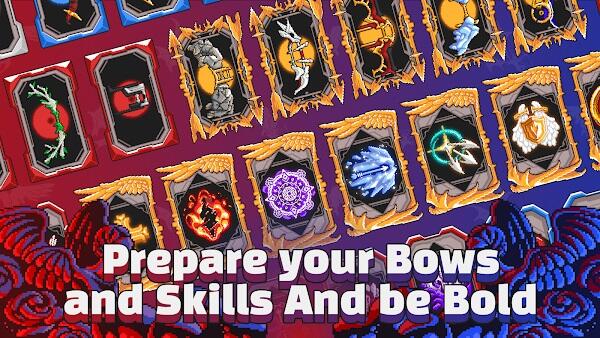 Unlockable skills – What makes this game kickass are the numerous skills you can collect and use! Here, you can use fire arrows, heavy arrows, bomb arrows, ice arrows and even shields! There are so many combinations you can do with the arrows in here.
Pixel animation – The game employs pixel animation that looks good! Enjoy smooth animations now.
Download Archer of God APK – Latest version
If you want to fight using arrows, download Archer of God now and fight plenty of skilled archers in the universe.