Aptoide APK 9.20.6.1
Download Aptoide APK Latest Version free for Android now. Experience a better App Store that is more convenient to some of your other options.
| | |
| --- | --- |
| Name | Aptoide |
| Updated | |
| Compatible with | Android 5.0+ |
| Last version | 9.20.6.1 |
| Size | 33 MB |
| Category | Tools |
| Developer | Aptoide |
| Price | Free |
Why should you spend all of your time on the Google Play Store, with all of its limitations? Likewise, the alternative options are great, but you can just waste all of your tie on their websites, right?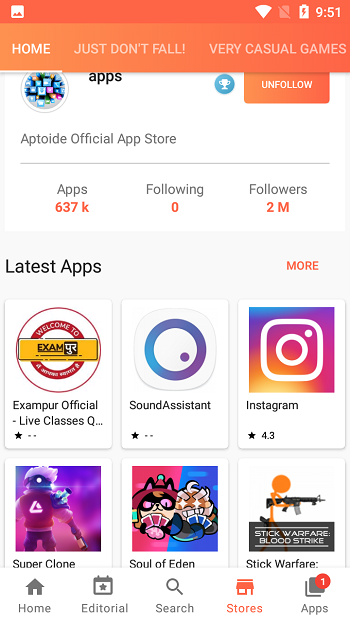 So, download the Aptoide App for Android and get the best of both worlds. Enjoy a useful and entertaining Play Store that is convenient, easy to use, and free to use!
Benefits of a Play Store
This does not only apply to Aptoide, but also to any other third-party Play Stores available online. Many users may wonder, what is the point of having a Play Store that isn't already their traditional Google Play or App Store. Well, there are many different reasons for this, both obvious and not so obvious.
For one, there is no need for an account in order to access the different apps and games on the market. On Google Play, you will need to create your own account and log in, in order to access the plethora of different applications and games on the market. However, Aptoide for Android doesn't require any registration to do the same. Simply, download the application, open it up, and start scrolling through their selections.
Second, unlike the Google Play Store, there are multiple versions of apps available for download. This means, you can go back and access an old version of a game or app, that was originally no longer available on other Play Stores.
Key Features
First, Aptoide is 100% free to download and use. You don't need to spend a penny in order to access the different apps and games available through this store.
Not only free, but the Play Store is also safe to use. Your privacy and device protection is something that most users may overlook. This is an important factor, when choosing to download or use an application. So, don't stress this aspect at all, while going through Aptoide.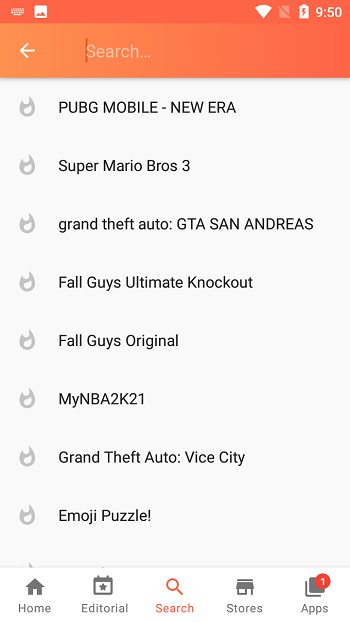 The user interface is another factor that makes this application much better than others. Everyone can easily scroll through the market and find the latest, newest, most popular and more. Additionally, you can personally and individually search for any apps you are interested in.
Browse through a selections of thousands of different applications. There may be too many to actually count. Not only is the selection on par with the Google Play Store, but there's more variety. There are many apps and games that were originally unavailable to the Google Play Store, for whatever reason. Now, you can access all of these different apps right from Aptoide, for free.
Quality is of the upmost importance. If you wanted to use just any App Store, and ignore quality, then go ahead and hit the Google Play Store. But, if you want access to an open-source platform with many different apps and games that you wouldn't find in the basic stores, this is the app for you.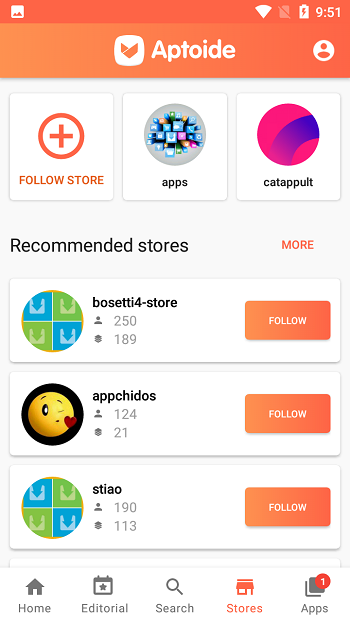 There are still ore features included with Aptoide, but you need to figure them all out for yourself to truly enjoy the store. So, don't be shy, go ahead, download and install the open-source Play Store for your Android mobile device now!
Aptoide APK Download for Android
Whether the Aptoide APK download old version or new version, this application is definitely something you'll want to get your hands on. After everything that was already stated, why would you want to go for any other option, when it comes to a Play Store? We will tell you the obvious answer, you wouldn't want to. In fact, you'd be crazy to go back to the Google Play Store after using this alternative.
Anyways, thousands of different applications are just waiting to be discovered, more, if you include all of the different versions and updates. Enjoy a convenient, safe, free, and complex alternative to a catalog of different tools, games, services, and other necessary apps for your mobile.
Really, there's no need to think too much or ponder your decision. Download Aptoide for Android now and get started with your downloads.