911 Emergency Dispatcher APK 1.084
We may take them for granted, but 911 dispatchers save lives. Download 911 Emergency Dispatcher so you can try the job yourself! Make the best decisions!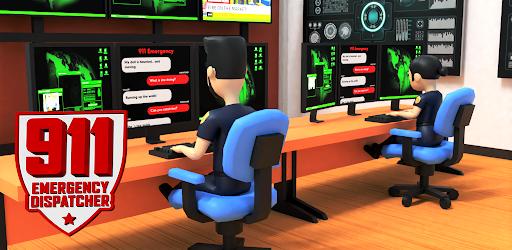 In almost every country in the world, we have people who wait for emergency calls. These services are open 24/7 to cater to every emergency that we may need. One of the most popular emergency numbers is 911 which is from the USA. If you want to try this job today, play 911 Emergency Dispatcher right now. In this simulation game, you will take on many emergency calls every day!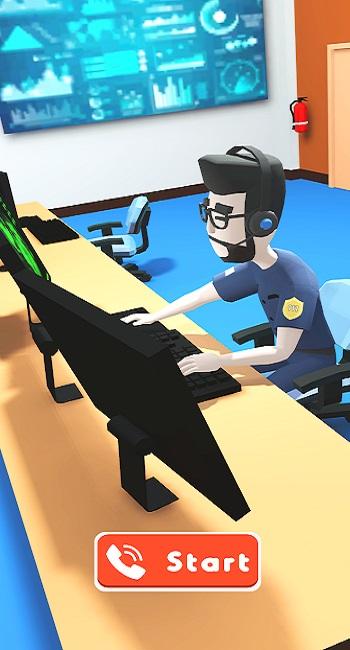 You must then make a decision so as what to reply on every situation. Remember that you're talking to real people who may have a real emergency problem on their hands. What you choose as a response will have its own consequences so you should think wisely. Then, you'll choose what to do after hearing the problem of the caller whether you should send help or not. This is a job for those that have patience!
Save Lives One Call at a Time
Almost every nation in the world has a national emergency call service that citizens can use in time of emergency. But the most popular and the most recognizable one is the 911 number that originated in the USA. We may not notice it but the life of emergency services dispatcher is not easy. They constantly need to be alert as they are dealing with real lives. So, if you've always wanted to try the job for yourself, this is your chance.
Work as a dispatcher in 911 Emergency Dispatcher today. Published by Supersonic Studios LTD, this game simulates the job of a dispatcher as closely to real life as possible. Here, you'll work every day taking on calls from various people all over the country. The people will then tell you what their problem is and you need to choose a response. Here, there are proper as well as inappropriate responses that you can make.
The success of your job depends highly on your ability to have empathy and to save the lives of many. Choose the right responses and action today!
911 Emergency Dispatcher Features
Do you want to be at the receiving end of emergency calls? Try your skills now in 911 Emergency Dispatcher.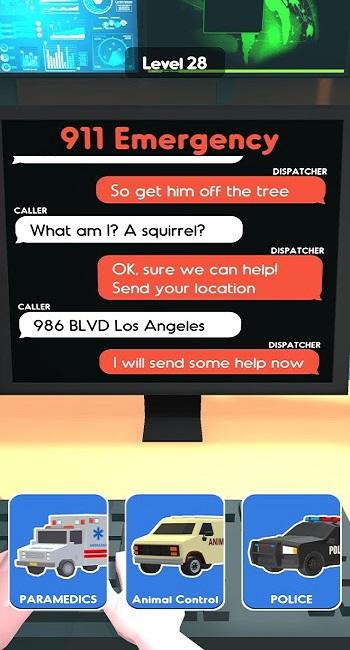 Save Lives – There are many jobs today that allow you to save the lives of people firsthand. When we think about these jobs, we associate them mostly with doctors, policemen, firefighters and the likes. But what we probably forget the most are the emergency dispatchers who are always there to receive these calls. If you want to try your best at this job, download 911 Emergency Dispatcher today. Here, you'll get a job as an emergency call dispatcher.
Work every day receiving different calls from people that have different emergencies. Depending on the person, you may or may not need to send help to them after listening to their problem. Aside from that, you can choose a response that you'd like to give after hearing their problems. Here, your success hinges on your abilities and communication skills! Save countless lives today by correctly choosing the appropriate course of action.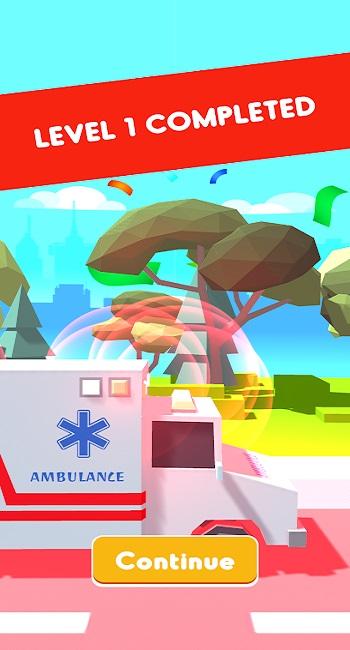 Take on Different Emergency Calls – There's an estimated 240 million emergency calls made in the USA each year. There are many people who need help from different services on every part of the country. Therefore, the job of a dispatcher is as important as any other out there. In 911 Emergency Dispatcher, you'll work as someone who will take on these emergency calls. You will receive a lot of calls every day from different people with unique problems.
Some will ask for your help with a fire, some are choking, some are experiencing burglary, and some don't have a real emergency. It's then your job to respond to these calls!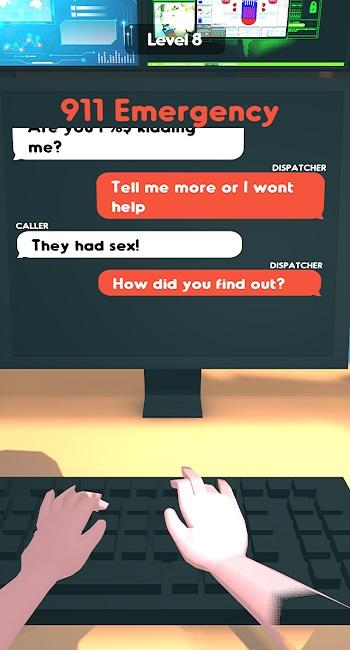 Choose your response – In this game, you will need to take on every call there is. Every day, you'll receive a call from a random person with a unique emergency. You will then interact with the caller by choosing the response that you want. Here, there are 2 choices every time and they can be good or bad. Become a professional dispatcher by selecting the most appropriate ones depending on the situation.
Select what to do – After hearing the emergency of the caller, it's now your job to select what to do. Depending on the emergency, you can select to dispatch the paramedics, firefighters and the police. At times, there may be choices where you will not dispatch anything! It all depends on your choices and what you think is the right one to dispatch.
Download 911 Emergency Dispatcher APK – Latest version
Do you want to save lives while taking calls? Enjoy 911 Emergency Dispatcher today and dispatch help!