Zynn APK 2.9.1.10500381
Download Zynn APK – latest version – Free for Android if you want to create fancy short videos that you can share with everyone! Be instantly famous in this app!
Social media has taken over our lives. The majority of us can't live without these sites nowadays. Whether you have an account in Facebook, Instagram, Twitter, or TikTok – it's all the same! TikTok is one of the fastest social sharing apps right now with over 800 million active users worldwide and counting. Whether you like it or not, it has significantly impacted how we connect and share content.
But if you're looking for a TikTok alternative, Zynn is the app for you! This app has over 100 thousand downloads now in Google Play Store. And it's only going to get popular in the coming months thanks to its unique features. Zynn is much like TikTok but it has more unique features under its belt. Read on to learn more!
What is Zynn?
We love to watch and share videos especially in social media sites nowadays. Whether we like it or not, our newsfeeds are bombarded with video content on a daily basis. There's not much we can do when we always see videos. That's why apps such as TikTok existed. This app is a video-sharing social app that focuses on short-form videos.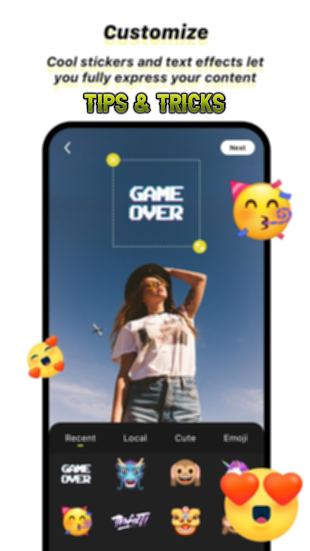 If you love TikTok, you'll also love Zynn! In Zynn, you can create and discover video content that will tickle your fancy. You can freely express your creativity and yourself thanks to the app's intuitive features. There are a lot of effects, stickers, music and other features that makes this app so much fun. If you're bored of TikTok, try Zynn! You never know what you you'll find in this app! Read on to learn more about this awesome app.
Features of Zynn
Zynn is a video social-sharing app that allows you to create short-form video content that you can share with everyone! Here are its features:
Unique app – TikTok was originally Musical.ly. But it was later rebranded to TikTok and the rest is history. If you didn't know, Musical.ly was a music video creator app that allowed users to create video content much like TikTok today. But TikTok has since evolved and completely created a whole new social media platform. Zynn is much like TikTok but it allows you to have more creativity on your videos. You can create short-form videos that you can share with your followers on a daily basis.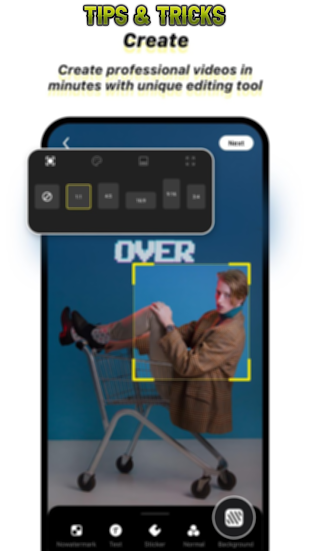 Tons of effects – What's beautiful about Zynn is that it allows you to create stunning short-form videos effortlessly! Thanks to its huge roster of effects, you can create unique video content for your followers. You don't need to be an expert video editor to do so thanks to the powerful capabilities of the app. Just select the effects you want to add and create your videos!
Music library – Of course, your videos wouldn't be complete without the catchy tunes! Zynn offers a huge music library that you can utilize. In Zynn, you will find all your favorite music and even remixes. You'll never run out of music to include in your videos thanks to its massive library that's updated frequently.
Stickers – Zynn also allows you to add colorful and funny stickers to your videos if you wish. Just select from the stickers tab and you can already add it to your videos! Not only that but there are also tons of filters you can use for your videos.
Share – After creating your unique video content, you can also share it in Instagram, Snapchat etc.
Connect in the community – Like TikTok, Zynn also allows you to connect with like-minded people and build a following in the app.
Download Zynn APK – Latest version
Zynn is an awesome video-sharing social app that allows you to express yourself and your creativity! Download the latest version now to access all the features.