ZOOM Cloud Meetings APK 5.15.12.10045
Download Zoom Cloud Meetings APK – latest version – Free for Android and connect with your co-workers and have a meeting effortlessly online!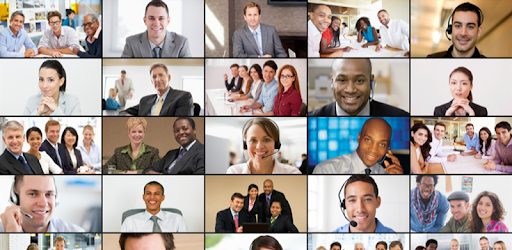 | | |
| --- | --- |
| Name | ZOOM Cloud Meetings |
| Updated | |
| Compatible with | Android 5.0+ |
| Last version | 5.15.12.10045 |
| Size | 277.72 Mb |
| Category | Business |
| Developer | zoom.us |
| Price | Free |
| Google Play Link | us.zoom.videomeetings |
During this time of lockdown many businesses and companies order their employees to work from home. Only essential personnel are allowed to physically go to work such as the nurses, doctors, police, bankers, and others.
However, most employees are still required to go to work at home. Thanks to Zoom Cloud Meetings, meetings are entirely possible! Zoom is the most popular cloud-based video conferencing app today. With over 100 million downloads on Google Play Store alone, it isn't going away anytime soon. For those curious, read on to know more about it and its features!
The Most Popular Video Conferencing App
Long before the quarantine days, people have been using Zoom for cloud meetings. Zoom was released in 2011 and since then, it's been the go-to choice for many companies worldwide. It's clear to see why because of the features of Zoom and the popularity it has achieved today.
Before the existence of cloud-based video conferencing apps, workers had no way to conduct meetings remotely. They would just cancel the meetings or have to do them without the absent workers. It's such a waste of time until cloud-based video conferencing apps were created to help in these situations. Zoom instantly became the choice of app since it offered one of the most complete and the most easy-to-use interface there is.
In this time of lockdown where most employees are at their homes for their safety, Zoom is a very hand app. It can be used by lots of people at the same time to conduct meetings, discuss reports and even hold webinars or interviews. Its multi-purpose platform allows many people use its services conveniently with just an internet connection. It changed the way how companies and businesses operate and it's showing its usability even at these trying times. To know more about it and how it can help you, read on.
Features of Zoom Cloud Meetings
There are a lot of cloud-based video conferencing apps out there but none comes close to Zoom. There's a reason that Zoom is so popular today with 100s of millions of downloads. One is because they are one of the pioneers and they helped shaped the culture of cloud meetings but also because of these features:
High-quality audio & video meetings – The most important thing when conducting cloud meetings are the audio and video quality. Otherwise, participants can't understand each other and the meeting would have been useless. That's one of the strengths of Zoom, they offer the best video and audio meeting quality out of all the competition. It's not enough that you have strong internet connection, Zoom realizes the need for a functional yet practical cloud meeting app that can handle all the needs of remote workers. Because of this, Zoom works on any internet connection you have whether Wifi, 4G/LTE and 3G networks.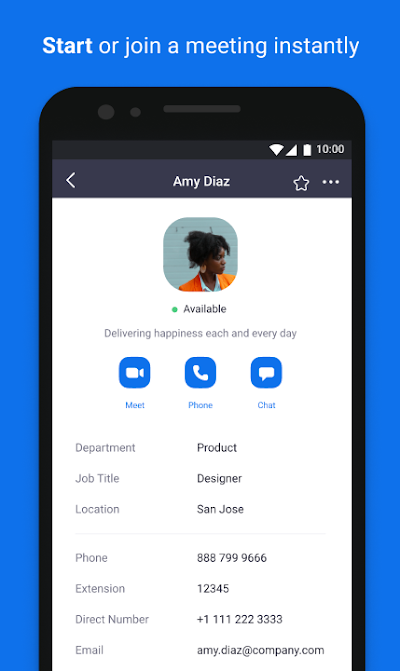 Calendar – Zoom is truly a multi-purpose app as it has a calendar section where you can schedule meetings systematically without any hassle. You can also add reminders and set up the video calls directly from the calendar to take out any hassle of setting up one. Once you set up a schedule, you can send a Zoom invitation link to all the participants to get a response on whether they will show up to the cloud meeting or not. This feature eliminates the need to manually set up the meeting on your physical calendar or the mistake of forgetting to set it up on time. This way, all meetings will surely go on as planned even when you're not online.
Settings – Another aspect that makes or breaks a video conferencing app is the settings aspect. A lot of these apps make the mistake of putting in inadequate settings or putting in too much. Zoom on the other hand, balances it out perfectly! We've never seen such an app where everything you could ever need is available to you conveniently. You don't even need a user manual to find out which button is which and whatnot. It takes just one meeting to familiarize yourself with the settings and you can customize your next meetings with ease! In the settings, you can mute and unmute the mic, change the camera to back or front and do all sorts of stuff.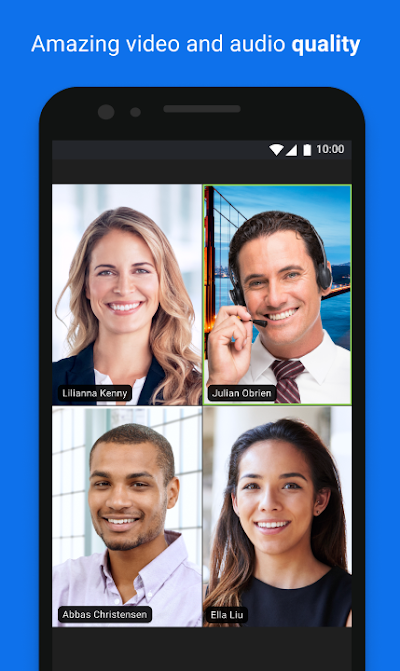 Clean User interface – One of the best features of Zoom is the noticeably clean and minimal user interface. It doesn't have any complex features that one might expect from a cloud-based video conferencing app. Instead, it offers all the things you need in a systematic and clean format so even non-techy people can join in on the meetings!
Share photos, messages, links, google drive folders – Another key factor that differentiates this app from the rest is the ability to send all necessary documents needed. Inside the Zoom app, you can send messages, photos, screen share, share links and even Google Drive folders. Everything is integrated smoothly such that you don't need to leave the app just to send anything! You can even send audio files if you want to.
Driving mode – Many people tend to use their phones on the road to save time. With Zoom, you don't have to worry about safety issues as it features a safe driving mode. In this mode, you can join in on Zoom meetings even in the car without worrying about any dangers. No need to waste time not informing your co-workers about that latest report, you can call them directly from the car.
Platform availability – One of the best things about Zoom is that platform availability. It's available for Android, Windows, iOS and all other devices! This means whatever device you're using; you can rest easy knowing that you can participate in the cloud meetings that your company will be conducting. Just download the app and you're good to go. It's that easy to connect!
Download Zoom Cloud Meetings APK – Latest version
Are you excited to be part of all the cloud meetings? Download the latest version of the now and enjoy working remotely!