Zombie Tsunami APK 4.5.128
Download Zombie Tsunami APK Latest Version Free for Android and kill every zombie that comes your way. Strife for survival in this amazing game.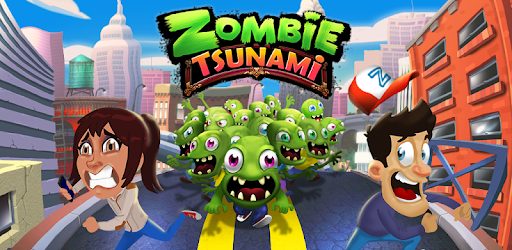 Zombie Tsunami is a casual game published by Mobigame S.A.R.L. This is an amazing game that has become indispensable for mobile devices today.
In this game, you'll be in the shoes of zombies, and do what they love doing. Zombies love killing and converting every trace of humanity into zombies.
In Zombie Tsunami, you will have to learn how to think like a zombie. Interestingly, zombies cannot think, which makes the game completely easy.
In this game, you'll go on a rampage and destroy everything you come across. You'll also eat everyone you see and convert the entire universe into zombies.
Engaging Gameplay
The common thing with other zombie games is that you are the hero, and you'll be killing zombies. You'll be able to experience the other side of the story with this game. Therefore, you'll be the destructor rather than the savior in this game.
Zombie Tsunami will transform you into a zombie, after which you'll invade towns and cities. Your primary aim is to destroy anything you see and convert everyone to a zombie and wipe away humanity.
The main thing that is needed in this game is your destructive ability because you'll destroy whatever comes your way. You'll also eat every individual you come across.
Awesome Features
This game is a huge success already because of the high number of users it has already attracted. Zombie Tsunami is an easy game to play, and it is a perfect game for all age groups. You don't need to be an expert to play this game because the zombies are easy to control.
The gameplay has over 100 difficulty levels, and this is to ensure that players do not get bored while playing. Rest assured, you'll not be tired, and you'll enjoy every bit of the game.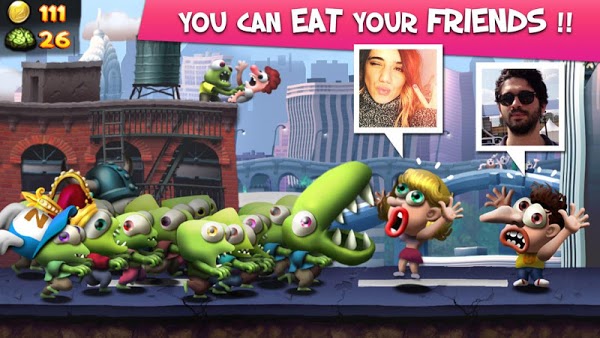 Zombie Tsunami is not restricted to human characters alone. You can raise zombie birds to help you convert more people into zombies.
There are different upgrades that can be unlocked as you progress with the game. Your ability to convert more people to zombies and your skills will be strengthened by each game you play.
The level of fun that is offered by each game is on a different level, especially when played with friends.
There are so many bonuses that have been introduced to the game to add more excitement for players. The bonuses include ninjas, about ten different types of UFOs, and many more.
Zombie Tsunami is not like every other regular game you've played in the past. These features show how amazing the game is.
Realistic Graphics and Sound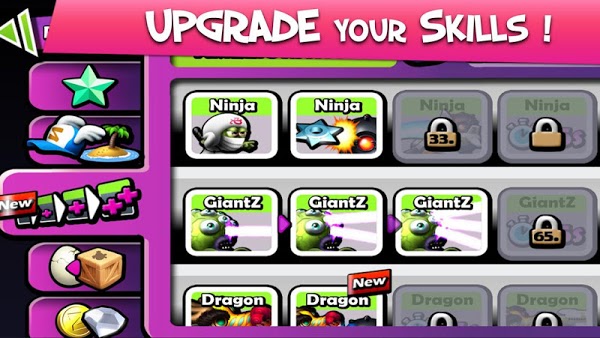 A realistic graphics and sound effect is used in this game. This is to ensure that it makes the gaming experience to be real and addicting. Seeing the graphics and listening to the sound alone will make you want to play for long.
Zombie Tsunami APK Free
Download the modified version to enjoy more features you'll not find in the basic version of the game. With the modified version, you'll be given unlimited access to gold and diamonds. This will make it possible for you to purchase any item you like and also perform necessary upgrades.
Zombie Tsunami APK unlocked latest version is undoubtedly an amazing and interesting game. Download the latest version of the game and take your gaming experience to another level.