Yahoo Sports APK 10.0.2
Download Yahoo Sports APK Latest Version free for Android. Follow all of your favorite sports teams in an instant with this amazing app.
Sports enthusiast, here is an app that has everything you'll ever want to know regarding sports. Download Yahoo Sports to always stay alerted and notified of all major sporting events, stats, highlights and more.
If you've ever had to Google search sports information, scores, or stats, then you're a part of the group of people that would benefit from this tool. All content you would've searched otherwise is immediately available from the confines of this application.
Download and install it now to see for yourself.
Check Out the Yahoo Sports Roster
It's time for the line up! Let's see what the Yahoo Sports app has to offer this season. Keep reading and you'll learn just what makes this application a must-download for any sports enthusiast…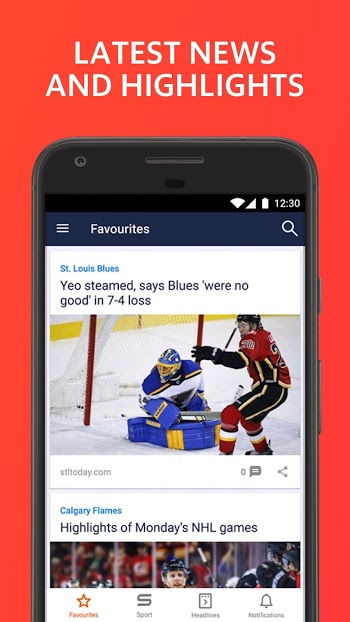 Sports: Record your sports and always stay updated on the latest stats, games, and leagues going on. You'll always know what's new and old depending on the sport you want to follow.
Favorites: On the other hand, you can also save your favorite sports teams to have even more awareness. Get everything in highlights, stats, and games coming up or previously aired for your favorite teams. Now, instead of always searching for your team and sport, you can just visit your Yahoo Sports Favorites to find everything you need. It's really that simple.
Alerts: Also, you can set your own alarms on these teams and sports to get notified whenever something relevant occurs. Now, you can follow every play and score during a game, even if you don't have the time to live stream a game.
Highlights: Next, once these games are over, you'll be able to view all of the best highlights of each match. Get the most iconic headlines of sports to stay aware of everything you've might've missed or want to revisit.
Live Games: Best of all – you'll be able to live stream games to your liking. And, there's absolutely no subscription required to access this feature!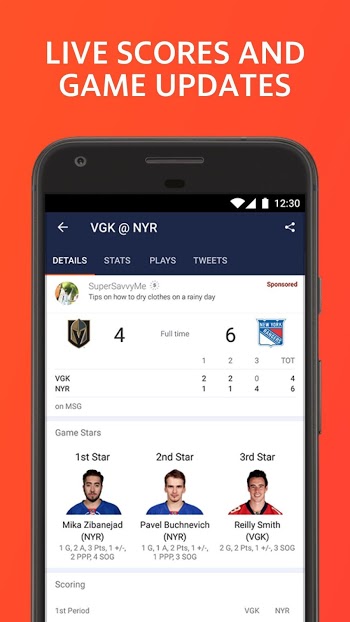 On that note, it would benefit to know what sports are included in the app. So, here is the all-inclusive roster of Yahoo Sports:
NFL: Get everything in the National Football League right here.
NBA: Additionally, score some highlights and plays from the National Basketball Association. Everything from breaking news and stats are able to be enjoyed right from Yahoo Sports.
MLB: Strike the latest news and statistics from Major League Baseball. All the information you'll ever need is directly being pitched to you, don't miss this opportunity to claim it.
NHL: Get Hockey info knocked straight to your goal (brain).
Golf: Golf events are included in the application as well.
Tennis: Even tennis can be found within Yahoo Sports for Android.
MMA: Mixed Martial Arts kicks its way on the roster as well.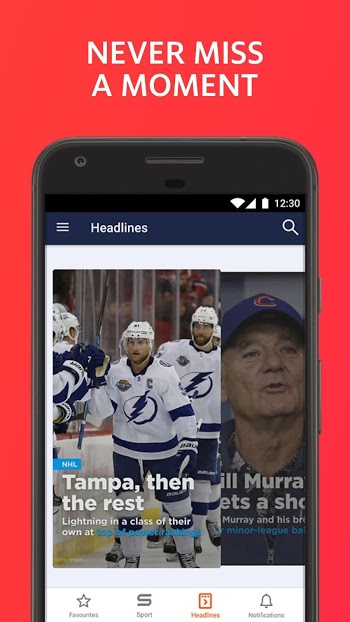 And that's not all. In addition, there are many junior leagues, college leagues, and women's league sports. And, sports aren't only restricted to the United States, get events and more from all across the globe. You'll be able to find international Football (Soccer) leagues from various countries like Italia, Germany, and more.
If it's sports related, then Yahoo will give you access to its information.
Yahoo Sports APK Free Download
After looking through these different areas of the amazing application, why not download now? Go ahead and continue to download Yahoo Sports APK Latest Version for Android.
Time to get started with all of your sports info becoming more accessible than ever before.