Tinder Gold APK 14.23.0
Download Tinder APK platinum – free for Android to get the world's most famous dating app on Android. Meet the person of your dreams on Tinder.
| | |
| --- | --- |
| Name | Tinder Gold |
| Updated | |
| Compatible with | Android 5.0+ |
| Last version | 14.23.0 |
| Size | 179.70 Mb |
| Category | Lifestyle |
| Developer | Tinder |
| Price | Free |
| Google Play Link | com.tinder |
Meet that special someone on the world's most infamous dating app. Download Tinder APK for Android now to swipe, match, and date single people in your area or around the world. Download the Tinder Gold unlocked APK now to get all the premium features for free.
Tinder is the world's most popular dating app that allows you to chat with and meet single people in your area. The rules are simple, swipe right if you like them, and left if you don't. If you both swipe right on each other, then it's a match and you can talk to them.
Simple dating app
It's pretty hard to go wrong with Tinder APK seeing as it's so simple to use. Just make a brief bio explaining a little bit about yourself and upload a few decent photos, then you should be good to go. There are some ways to increase your chances of getting matches on the app – this mainly has to do with your bio and photos (seeing as that's what people are judging you on). That being said, there are a few other rules to bear in mind.
How to make a great Tinder bio
When it comes to your Tinder bio, the way to win big is to stand out from the crowd while still being genuine. It does help if you have a genuinely interesting life, of course, but simply not saying the same thing as everyone else is still a good start.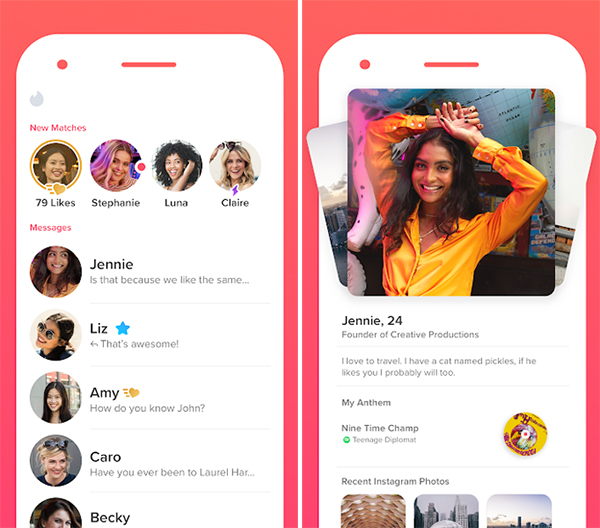 Try to include some of the more unique things about yourself, but don't just list your likes and dislikes. Also, try not to sound cocky or patronizing – no one likes that. Be yourself, that's the main thing.
Photos
It goes without saying that you should upload the best photos that you have of yourself. Smiles go a long way. It's worth remembering that most people will judge you based on your worst photo, rather than your best. For this reason, you should try to only include good photos – even if it means sacrificing that cool photo of your skydiving. Photos of you with animals that aren't trying to bite you also seem to work.
Try to include at least one photo of you with friends to show that you actually have some. Also, avoid mega close up shots as they look terrible. You should also steer clear of using too many filters. The best photos are those taken by a proper camera (not on a phone) and that don't use filters. They're good quality, but still genuine.
Unwritten rules of Tinder APK
There are some 'inside rules' that many people aren't aware of on Tinder. First of all, you have a left-right swipe ratio and this ratio will affect how visible your profile is to other people on the app. This is especially true of men because there are more men on Tinder than there are women. In short, don't swipe right too much, or you'll be doomed to the 'ugly pile' of only seeing other people who don't get swiped right on often.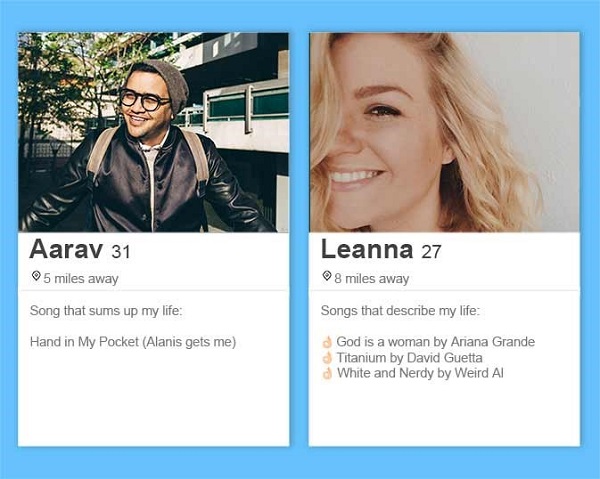 On top of this, you shouldn't delete your account and make a new one often, or you'll be penalized. One more thing, Super Likes and Boosts break the algorithm and make you way more visible. Tinder Gold APK allows you to use these premium features for free. Rejoice, people, the world is indeed fair.
Saying hello
When starting a conversion, make sure you're always saying something more interesting than just 'Hey' or 'Hello' – even 'Hey, how's it going?' is a big step up. People get a lot of matches and they're only going to talk to the ones that actually seem interesting.
Tinder Gold APK
Ready to start swiping and enjoy all the premium features for free? Download Tinder platinum APK likes to get in the game and see who you could meet. Good luck, you stud!