X8 Speeder APK v3.3.6.7-gp
Download the x8 Speeder emulator for Android now. This tool will allow you to enjoy all of your apps and games with adjusted levels of speed. This can be increased up to 8 times, making your games run super-fast!
| | |
| --- | --- |
| Name | X8 Speeder |
| Updated | |
| Compatible with | Android 5.0+ |
| Last version | v3.3.6.7-gp |
| Size | 14 MB |
| Category | Tools |
| Developer | X8 Speeder |
| Price | Free |
This may be a question that you are asking yourself. What exactly is the point of speeding up your games? Well, there are many different reasons to be using the application to make your games run faster. So, here are the reasons on why you should use x8 Speeder for Android…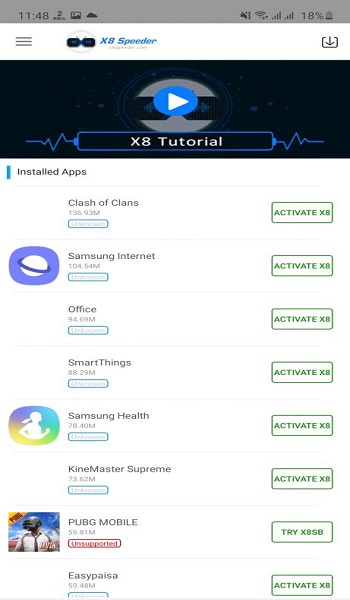 First of all, there are many games that run super-slow already. It would definitely be a great change of pace to be able to speed them up. So, use the x8 Speeder safe app to give these turtle-paced boring experiences into supercharged fun forms of entertainment. Now, you can breeze through a long dungeon, or endless runner with much more efficiency.
Second, and this is a great reason to be using the app. If you are playing an idle game, using the x8 Speeder emulator will allow you to earn rewards from these endless runs at a much faster rate. Thus, when playing an idle game and attempting to grind for experience and others, use this app to double, triple, or quadruple the speeds. In fact, you can speed up the emulator by up to eight times. Now, you're cutting down the time needed for an achievement to only 1/8th of the original time.
With these two reasons alone, everyone would want to download and install x8 Speeder. If you play games on your Android mobile device, then there is at least one title in your roster that would greatly benefit from this application. We bet you're already thinking of it now…
How to Use x8 Speeder
Now, for a little tutorial. Learning how to use the x8 Speeder emulator is also just as quick as the app. Follow these steps to get started.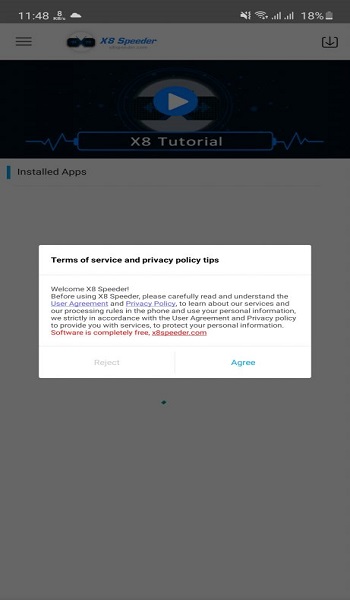 Once you've installed the 8x Speeder download for your android mobile device, go head and open it up.
The main menu should display all of your compatible games. At this point, you'll want to select the one you wish to speed up. Then, click on the Activate
Now, your game will need to be reinstalled onto the emulator. After that is finished, you can reopen it using x8 Speeder.
The icon for the application should be displayed on screen. Tapping on this icon will allow you to adjust the speed of your game.
X8 Speeder APK Download
To get started, click on the x8 Speeder APK download link available. If you already know how to open and install APK files to your device, you are all set. Otherwise, check out how to install APK files to your Android, which is also available on our website.
Similar apps: X8 Sandbox APK