X Hero APK 1.0.89
Want to play a new superhero game? Join millions of players in X Hero and play an idle game like never before. Upgrade and collect heroes and fight real players!
What is more satisfying than playing superhero games? There are a lot of action and RPG games dedicated to this topic. But if you're looking for something different, you should play X Hero. This was recently released and it already has more than half a million downloads already.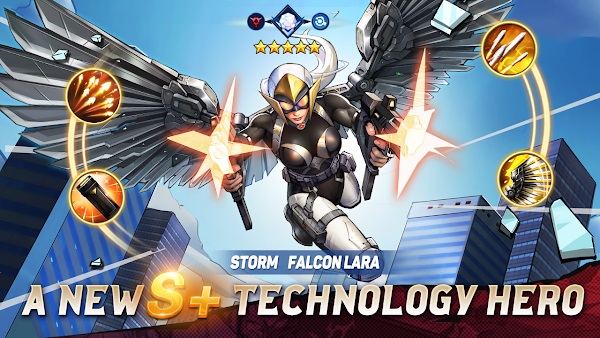 Build your ultimate avengers' team and climb the ranks in this marvelous game of superheroes. Each superhero has a corresponding rank and own superpowers. Assemble them in a fight against real players worldwide. You can also evolve and equip them with different items and powers in this game. There are tons of heroes you can summon as long as you get tickets. In this game, you don't need to manually attack the opponents all the time. You can go AFK and you can still receive exp and rewards.
One of the Best Superhero Idle Games
A lot of people love superheroes. This is why production companies such as Marvel and DC thrive in the entertainment industry. They pump out a lot of comics, cartoons and movies on superheroes every year and millions of people love them. From Superman to Captain America, there are so many heroes that have been engraved into pop culture today.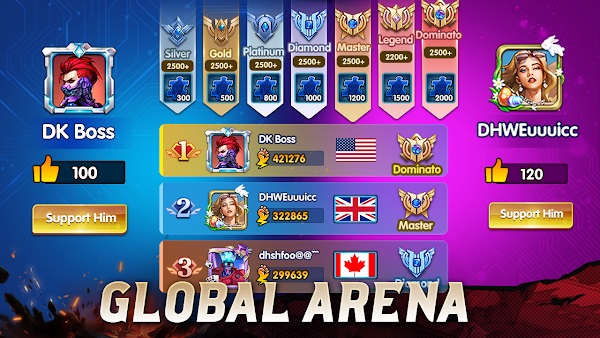 But if you're looking for one of the most recent and popular superhero games, you should be playing X Hero. Inspired by countless popular superhero games and characters, this one is a top choice. This is an RPG idle game that lets you collect a bunch of cool-looking superheroes in different tiers with S+ being the highest and B the lowest. Aside from that, each of them belongs to one of the six factions. They also have their own roles such as mage, ranger, warrior, and raider. You can assemble your own elite team of heroes to take on the world!
5 Reasons to Suit Up in X Hero
At this point, who doesn't want to build their own team of avengers? In X Hero, you can collet a bunch of different heroes and challenge the top players worldwide. Here are 5 reasons to suit up in X Hero.
This is an IDLE RPG game – At this point, we're all used to seeing 3D action superhero games like Spiderman and the likes. Although they're great games to play, they can be tiring quickly. For players that are looking for an easy yet challenging game, X Hero is the best one yet. This is an RPG Idle game that lets you collect heroes and fight other heroes. You can also set your heroes to train even when you're not playing the game. This is a great progression system which will allow players to upgrade their superheroes easily. Plus, you don't have to do much during fights!
The superheroes are all cool – There are a lot of superheroes that you can summon in X Hero. Each of them belongs to different rarities: S+, S, A, and B. The rarer the hero is, the more powerful it generally is. However, all of them look cool and have their own abilities. You can tell that the majority of them was created based on pop culture and other known superheroes and icons. Because of this, you'll quickly grow to love this game!
Cross-server wars – The fun starts when you can fight against real people worldwide. Assemble your team of 6 superheroes and battle it out with other people's team. There's a ranking system in place and you'll receive rewards when you win. Ultimately, this is a fun game to play.
Level up quickly – This game takes leveling up seriously. You don't need to manually grind for hours just to be able to level up one time. Here, you can train your heroes even when you're away and you can easily level up after just a few games.
Different skills – Each hero has different skills and you can definitely level them up to make them stronger. Even though this is an idle game, the animations and the character designs are all on par with top tier games. Overall, you'll enjoy a fun and new experience.
X Hero APK
X Hero is a new superhero idle game that lets you summon many heroes. Assemble the best superhero team on the planet and destroy enemies!