WWE Immortals APK 2.6.3
Download WWE Immortals APK latest version and enjoy high-energy mythological wrestling gameplay. You will see your WWE stars fight in action-packed arenas.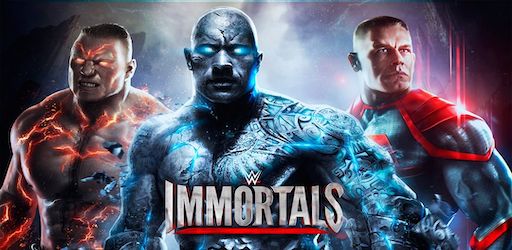 In-Depth Analysis of WWE Immortals APK
WWE Immortals APK is an arcade game based on the professional wrestling promotion- WWE. The game was developed by NetherRealm Studios and published by Warner Bros. Interactive Entertainment. The game was released on January 15, 2015, for iOS and Android devices.
The game's objective is to build a team of WWE Superstars and fight in tag team matches. The game features a large roster of WWE Superstars, including John Cena, The Rock, Triple H, Undertaker, Brock Lesnar, and Stone Cold Steve Austin.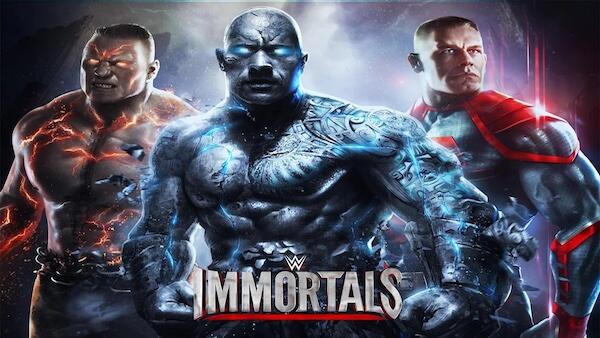 It was set in an alternate universe where the WWE Superstars are powered by supernatural forces. Its graphics are phenomenal, and its sound systems are top-notch. However, this game is heavy (up to 1.5 GB) and requires a lot of memory to run smoothly.
An Engaging Gameplay - WWE Immortals
If you love WWE, you will appreciate the gameplay of WWE Immortals. It features 3D graphics with unmatched clarity, ensuring an immersive experience. The game's controls are quite simple and responsive.
You will have to swipe the screen to attack, dodge, and block your opponents' attacks. Swiping up will make your character jump, and swiping down will make him duck. You can also tap on the special attack buttons to unleash your characters' special abilities.
All your legendary heroes/characters will have supernatural abilities, which you can use to your advantage. Ensure you use them at the right time to take down your opponents.
Even better, you can play 3 vs. 3 multiplayer matches. Your winning chances will depend on how well you build your team and how good you are at using their abilities. Ensure you integrate different characters with complementary abilities to create a well-rounded team.
Superhero Version of Your Favorite Characters
WWE Immortals APK features your favorite WWE Superstars in an all-new avatar. You will see them with enhanced abilities, weapons, and gear.
They have been transformed into witches, Roman centurions, giants, and ninjas, among other things. For instance, The Rock is now a fire-breathing dragon. Each character has unique abilities that set him/her apart from the others.
However, most of these special characters are locked. You must work hard and win matches to unlock them.
Unlock New Characters as You Progress
WWE Immortals start you off with a few characters. In the beginning, these will suffice as you familiarize yourself with the gameplay. As you progress, you will need stronger characters to take down tougher opponents.
Fortunately, the game offers lots of heroes to use in your gaming escapades. All you need to do is keep winning matches and completing missions. With each victory, you will earn credits, which you can use to buy new characters or upgrade your existing ones.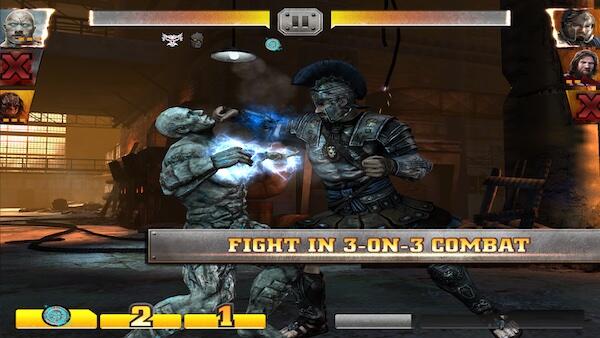 If all that's not enough, you can also participate in daily events to win more rewards. These events usually involve playing certain matches under specific conditions.
Once you garner enough rewards, you can use them to buy characters or upgrade your existing ones. The game also offers in-app purchases for those who want to progress faster.
Unique Features of WWE Immortals APK
Highly-Detailed Environments. This game boasts realistic and highly-detailed environments. You will get to fight in some of the most iconic arenas, including the famous WrestleMania. The lighting and particle effects are also top-notch.
Authentic Characters. You will see muscled heroes resembling their real-life counterparts. The best thing is that all the characters have their unique fighting styles, Signature Moves, and Super Abilities. Always ensure that you use the right character for each situation.
Action-Packed Gameplay. This game will keep you glued to your screen with its action-packed gameplay. There is never a dull moment in WWE Immortals. In between matches, you can also watch some of the iconic WWE moments play out.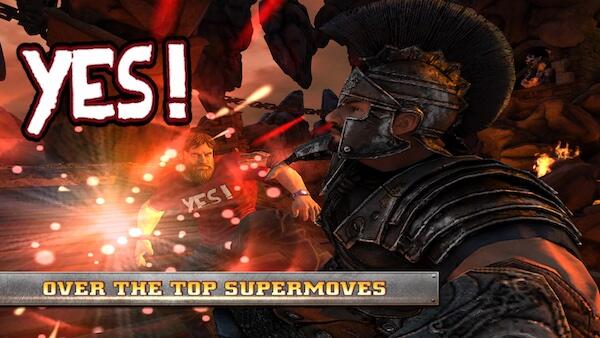 Lots of Clothing/Customization Options. Part of what makes this game interesting is the ability to customize your characters. You can change their looks and clothes to create a unique look. This way, you will personalize your experiences and make the game even more fun.
Highly Dynamic Matches. No two matches are ever the same in WWE Immortals. This is because the game features highly dynamic matches, with lots of surprises along the way. For instance, the arenas can change mid-match, and new objects can appear out of nowhere.
Generously Rewarding Gameplay. Defeating your opponents will not be easy. However, the game is quite generous when it comes to rewards. Once you lay your hands on the rewards, you will quickly forget about your struggles.
Authentic Sound Systems. The game has an authentic sound system that further enhances the immersive gameplay. You will hear the crowd cheering you on as you fight and the characters grunting as they unleash their signature moves. Additionally, every character has a unique entrance theme.
WWE Immortals APK Download Latest Version
If you want faster progress, you should download WWE Immortals APK 2022. This version of the game comes with lots of interesting features, including:
WWE Immortals APK Unlimited. The game uses a virtual currency known as Platinum. You will need this currency to buy new characters and upgrade existing ones. Fortunately, this version will have an unlimited supply of it.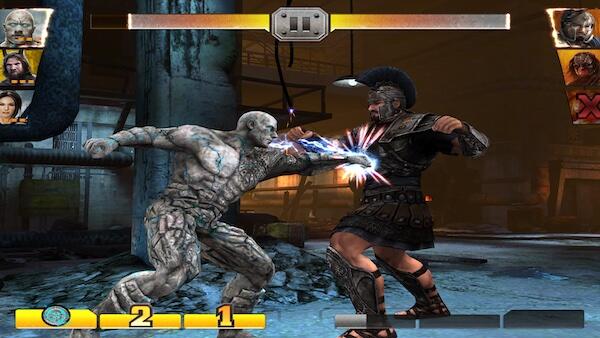 WWE Immortals APK All Characters Unlocked. In the beginning, you will only have access to a few characters. However, once you download this version, all the characters will be unlocked from the start. You can use anyone you want without having to earn credits first.
No Ads. The WWE Immortals MOD APK free download will remove all the ads from the game. This way, you can focus on the action and not be interrupted by pop-ups.
Conclusion
WWE Immortals APK is an excellent game with fast-paced and action-packed gameplay. It features all your WWE Heroes, but with a twist. They are equipped with supernatural powers that they use to fight their opponents.
The game has generous rewards, many customization options, and realistic environments. You can further enhance your experience by downloading WWE Immortals APK.