Wannabe Challenge APK 1.10.22
How would it feel if you suddenly live with 4 handsome models? Download and play Wannabe Challenge if you're curious and have plenty of romance encounters!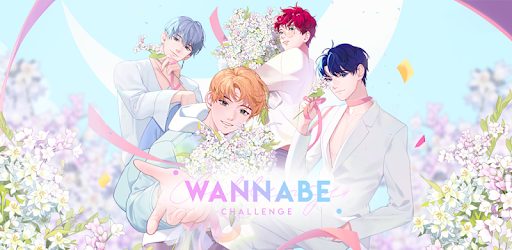 The world is in love with Korean dramas and the K-pop phenomenon. As such, it's only natural to search for games and content that's related to them even if it's not much. But we're here to tell you today that your quest for an insanely good game is over with Wannabe Challenge! This game is so much more than you think.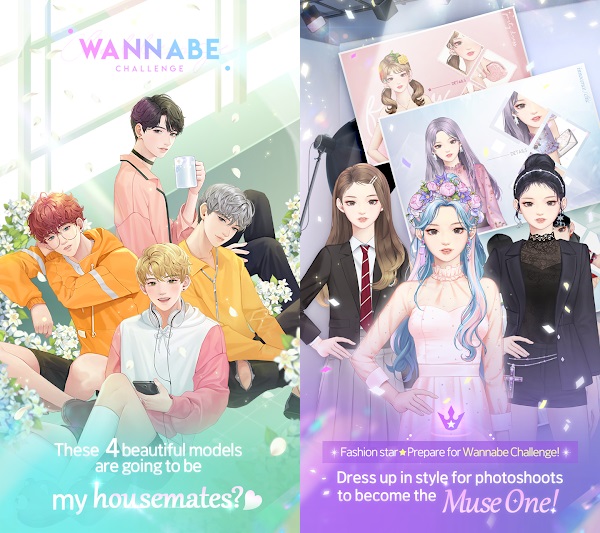 A simulation game, this game from Com2uS already has half a million downloads and people are raving about it. Who wouldn't when you can suddenly live with 4 handsome and gorgeous models in one house? Apart from that, there are a lot of unexpected scenarios that will surround you throughout the game. Can you compete in a fashion contest and prove your worth? There are obviously a lot to expect in this charming game!
The Fairytale Life
Who wouldn't like to live in a fairytale? There's a happy ever after and all things seem to be going your way. What's more is that the guy you've been dreaming about is suddenly into you. But more than that, you no longer have to suffer and live in the sidelines forever, right? If you're looking to live in a world like that, you've come to the perfect place.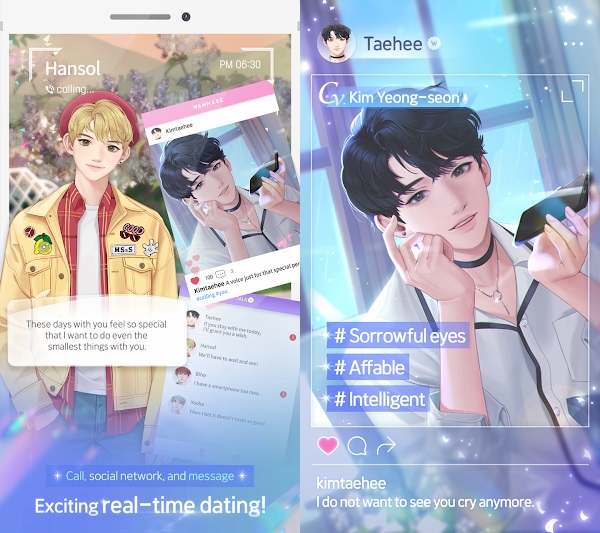 In the world of Wannabe Challenge, you are surrounded by 4 gorgeous models that speak Korean. Each of them is charming in their own ways and they're all trying to woo you. Here you can also get messages, access your social media and get phone calls from your housemates! It's a dream come true that only happens in fairytales. There's also a fashion contest called Wannabe Challenge. Can you become the winner and win the boys heart?
Why Download Wannabe Challenge?
We live in a harsh world where we don't always get what we deserve. That's why we tend to find content that we can immerse ourselves into even if it's unrealistic or temporary. One of the best games to immerse yourself is Wannabe Challenge. Want to know why? Read below.
It's the ultimate fairytale game – When you're a kid, you probably wished to live in a world where everything is possible. Where you can talk to anyone you like and get anything you wish for as long as you work hard for it. In the world of Wannabe Challenge, you are in charge of your life! You're suddenly forced to live with 4 handsome models so it's the chance of a lifetime. You're a fashion model but you're surrounded with beautiful men, what do you do? Will you cower in fear or accept the reality and make the best of it? Whatever you choose to do, it's your life.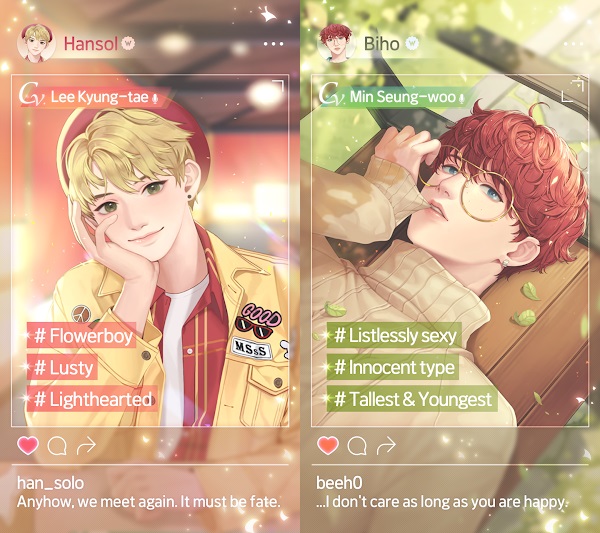 You can message, access social media and call your housemates – Wannabe Challenge is a simulation game which aims to create a realistic yet lighthearted environment for every player. That's why they allow you to have access to a virtual phone which you can use to receive and send messages, access social media and make phone calls. You can go on dates and flirt with every guy you want thanks to this freedom. There are so many possibilities in this game that you can achieve!
Read their stories – But this game isn't a normal one, you can also read the character's past stories, live stream and more. There are a ton of stories you can read in here so you'll be entertained for hours. But what's more important is that you are given choices in here every so often. This will create different results and allows you to have more control in the game.
Join in a fashion contest – There's also a prominent fashion contest called Wannabe Challenge that you can join in. Dress to impress whether it be casual, street, K-pop or anything you want! You can try a bunch of different outfits to see which stands out the most. Can you beat out all the other models and come out victorious?
The voices are life-like – When talking to the models, their voices are life like as they speak Korean. You can listen to them talk forever since they have such beautiful voices!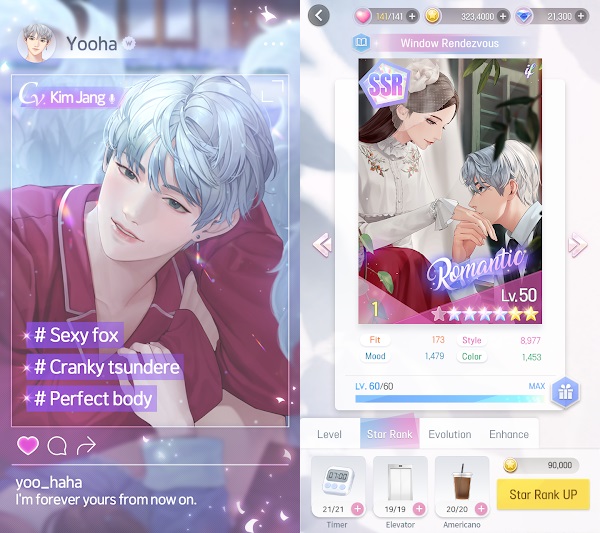 The Graphics and visuals realistic – Lastly, the graphics and the sound aesthetics are out of this world. Even if it's 2D, the visuals are designed with effort and you can feel that you're truly in a different world!
Download Wannabe Challenge APK
Wannabe Challenge is a superb mobile game which lets you become a model living with 4 handsome models! Download the latest version and encounter different scenes.